Shop With Aloha: Mana Up Hawaiʻi
In our new shopping series, we highlight Hawaiʻi-based small businesses—like Mana Up Hawaiʻi—that could use our support.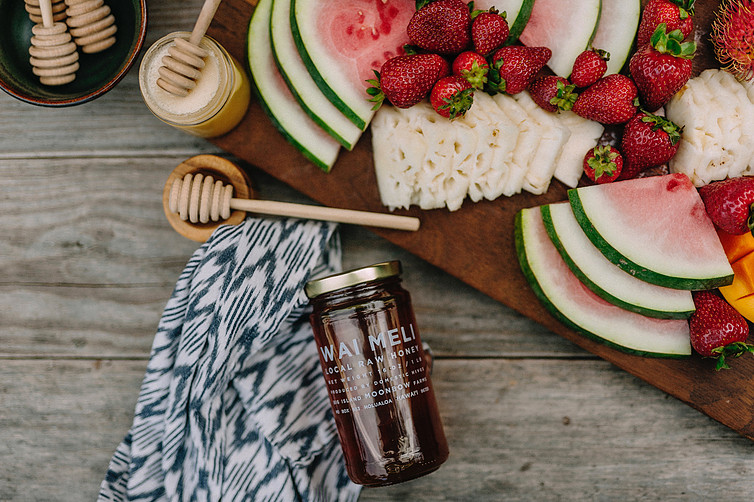 Life has really changed.
Many of us are working from our living rooms now, with our kids attending school virutally and pets wondering why we're home so much. We get our groceries delivered, we're cooking more than we ever have before, and we're matching our outfits to face masks.
The spread of COVID-19 has impacted everyone in some way. Many have lost their jobs or got their salaries slashed. We can't spend holidays with our families or pau hana with friends.
And then there are the small businesses—restaurants, boutiques, food producers—that were forced to shutter their brick-and-mortars and figure out new and innovative ways to survive.
That's where we can help.
The team at HAWAIʻI Magazine decided to highlight Hawaiʻi-based businesses in a new blog series called "Shop With Aloha," to encourage you to support them in whatever way you can. If you need a birthday gift, a care package or retail therapy, consider patronizing a small business that needs your help.
(And if you love Hawaiʻi, this is a great way to get your Island fix!)
Every sale counts.
To kick if off, we're partnering with Mana Up Hawaiʻi, a Honolulu-based accelerator for consumer packaged goods with an e-commerce store that sells curated Hawaiʻi-based goods, from reef-safe sunscreen to chocolate bars made from locally grown cacao.
In January co-founder Meli James had opened a 2,500-square-foot store called House of Mana Up in the Royal Hawaiian Center in Waikīkī—just two months before the COVID-19 pandemic forced a statewide shutdown, which included the closure of non-essential businesses.
"When we shut our doors, we really had to look at what we could do with e-commerce," James says. "The brand of Hawaiʻi is so strong, but it doesn't mean people have to physically come here to experience it."
(Listen to James talk about Mana Up Hawaiʻi in our lastest podcast here.)
Though the store is temporarily closed, House of Mana Up's online shop is brimming with more than 1,000 diverse, locally crafted products, from artwork to reusable food wraps to baby swaddles. Every entrepreneur has a story, too. About half of the companies featured have female CEOs, a third are owned by Native Hawaiians and eight are family-run businesses.
One of the coolest offerings are its gift sets, which range from $50 to $125. They're themed and include an array of curated items—great for graduation gifts, anniversaries or just because you had to cancel your recent Hawaiʻi vacation.
There's a fun Hawaiian BBQ gift set ($75)—for those of you who need to barbecue while you shelter in place—with Hawaiian chili pepper water from SLAB Hawaiʻi, salts and recipes from Manele Spice Co., Meli Wraps resuable food wraps made from beeswax and Swiss Inn's savory vinaigrette. If breakfast is more your thing, opt for the Breakfast In The Bag ($75), with taro cakes mix from Voyaging Foods, lilikoʻi butter from Liko Lehua, local raw honey from Wai Meli, hibiscus tea from Tea Chest Hawaiʻi and a bag of Big Island Coffee Roasters coffee.
National Administrative Professionals Day is April 22, and House of Mana Up has a makana (gift) for that, too. The Kōkua Admin set ($65, above) features coffee and an espresso bites bar from Big Island Coffee Roasters, vintage Hawaiʻi postcards by artist Nick Kuchar and a mug that reads, "Koʻolau Dreamin'."
All of the profits go toward supporting the financial needs of the companies in Mana Up.
"Know that your support directly impacts Hawai'i's growing economy and the next generation of local entrepreneurs," James says.
To shop, visit House of Mana Up.