Shop With Aloha: Maui Nui Venison
Keeping food banks stocked with fresh, locally sourced meat, Maui Nui Venison is moving food to where it needs to be with its Holo ʻAi initiative.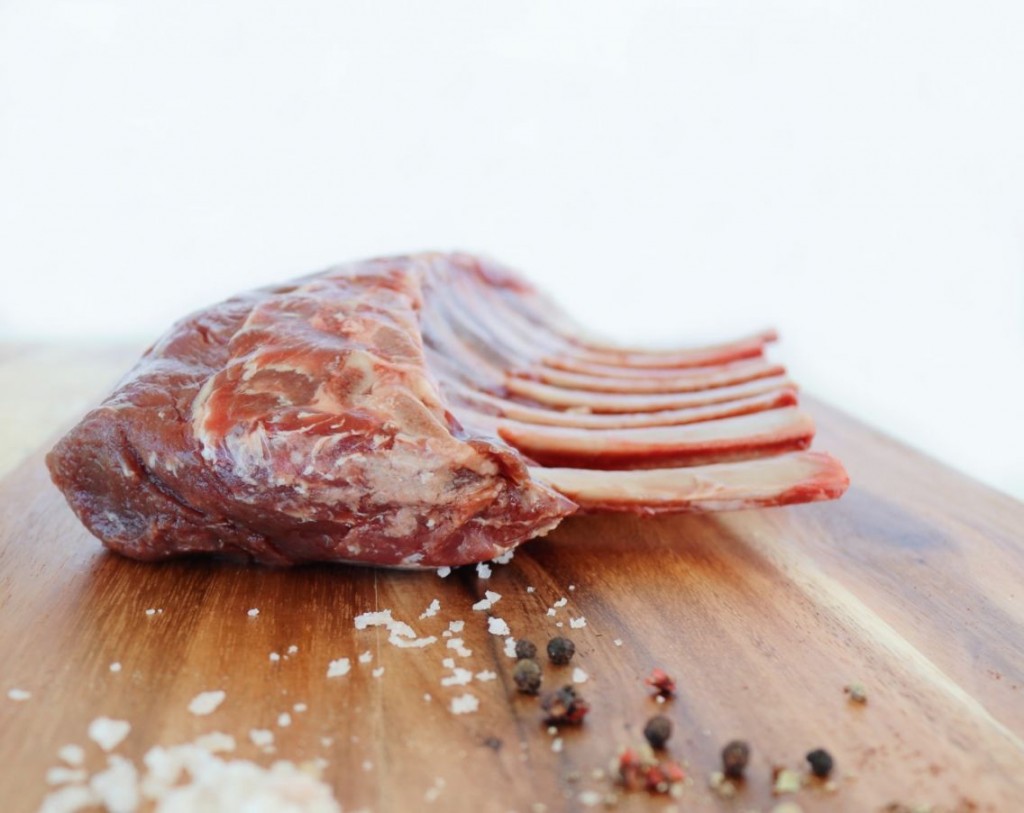 In ʻōlelo Hawaiʻi (Hawaiian language), holo ʻai means to move food to where it needs to be, and that's exactly what local axis deer harvester Maui Nui Venison has done with its Holo ʻAi initiative.
"Weʻve donated just over 10,000 pounds of venison and we have 2,000 pounds more slated for this week," says Kuʻulani Muise who, along with her husband, Jake Muise; his friend, Kimo Tuyay; and Tuyay's wife, Min Tuyay, manages and operates Maui Nui Venison.
With the help of emergency food distribution organizations such as the Hawaiʻi Foodservice Alliance, Hawaiʻi Foodbank and Maui Rapid Response, Maui Nui Venison has helped fill food banks and get fresh, locally sourced meat to its community.
Started almost a decade ago, Maui Nui Venison began as a solution rather than a business. Jake Muise was raised hunting game in northern Canada, where he was born. He moved to Hawaiʻi to attend the University of Hawaiʻi at Mānoa. During his studies, he saw a need by land and farm owners to manage the axis deer on their properties. Axis deer, which were first introduced on Molokaʻi in 1868 as a gift to King Kamehameha V, have exploded in population, with an estimated 40,000 to 60,000 on Molokaʻi, at least 20,000 on Lānaʻi and 30,000 to 50,000 on Maui.
Now, Maui Nui Venison knows exactly how to help manage these axis deer populations, using both traditional Hawaiian hunting methods as well as new technology, like forward-looking infrared, or FLIR, cameras. The cameras are used at night to ascertain the number of deer on a property, and from there Maui Nui Venison works with landowners to harvest and reduce—but not eliminate—that number. A team of seven or eight hunters, accompanied by a veterinarian and animal inspector (necessary for USDA approval) then begin the culling process, which is also conducted at night without lights or any form of corralling. The idea is to conduct the culling humanely, with as little stress as possible on the animals.
Fortunately for Maui Nui Venison, the overly abundant population of axis deer means that for the most part, its supply chain remains uncompromised amid the COVID-19 pandemic. "We share the same difficulties that all small businesses face, but we are really in a unique position in that we're able to respond to the increased need of our community," says Kuʻulani Muise. "Although we still have to worry about certain logistics, we also recognize how lucky we are that we can call on a resource that is really abundant and needs to be actively managed."
Another aspect of Maui Nui Venison's Holo ʻAi initiative is its Fresh Box program, which lets Hawaiʻi-based customers order venison straight to their homes. Originally, Fresh Box was supposed to launch in July, however Maui Nui Venison saw a need and responded by rushing the service out the door. "We wanted to make it so that whoever is in need of healthy food right now had … access to that within Hawaiʻi."
Those looking to help support Maui Nui Venison can also purchase its venison sticks and peppered bars on its website and through House of Mana Up, Unlike its Fresh Box program, these products are not limited to Hawaiʻi residents. For Maui Nui Venison, however, it's the local community that it's looking to serve first and foremost.
"It's been amazing," Kuʻulani Muise says of the community response to Maui Nui Venison's efforts, "and because we have such amazing partners, we've been able to see that response. If we're here, and we're doing this work, we want the community to find value in it, and it's been really nice to be able to ramp up and respond when our community needs it."
For more information, visit Maui Nui Venison's website or call (808) 934-2245.