Shop with Aloha: Nick Kuchar
Oʻahu-based artist Nick Kuchar is exploring new creative opportunities, such as instructional sketching videos for keiki and original, smaller-scale prints.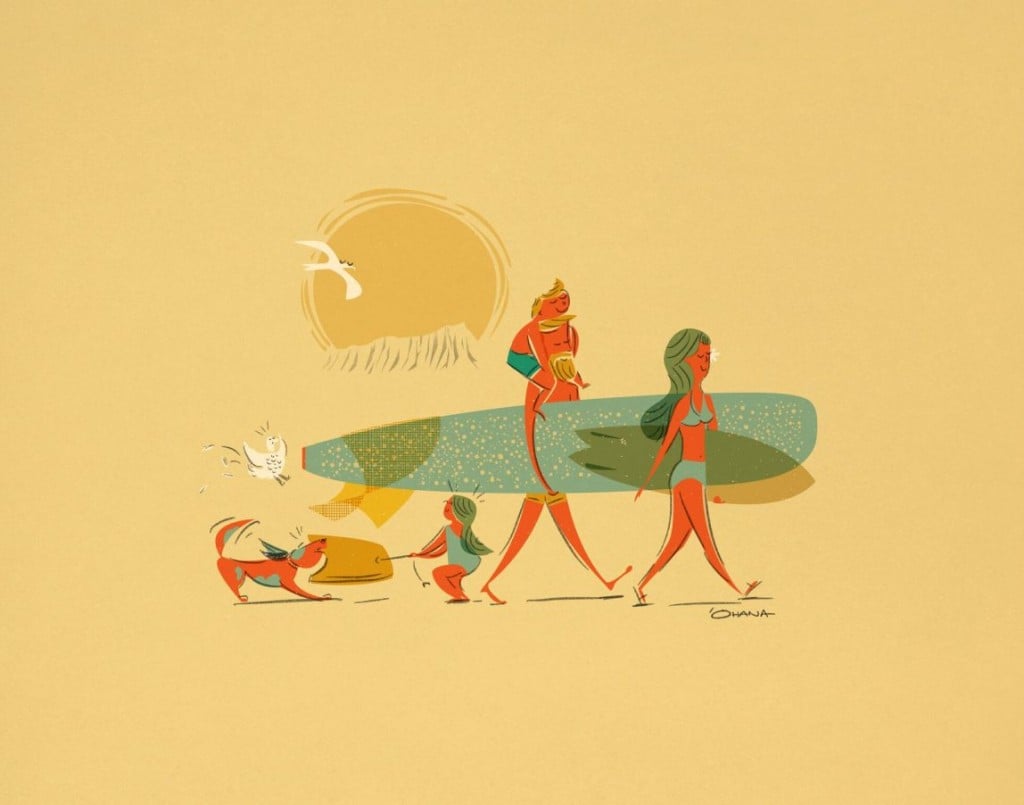 Small businesses can take many forms, from that little acai bowl stand down the street to that corner grocery store that's got the best Spam musubi—you know the one—as well as a resident artist. And they're all being impacted by the COVID-19 pandemic. For Oʻahu-based artist Nick Kuchar, who has made a name for himself illustrating iconic Hawaiʻi landscapes in his signature retro style, it's all about staying busy and positive in these uncertain times.
"Retailers were shutting down at the end of March, so that was a really difficult time for me because a lot of our business is wholesaling to shops on the Islands," says Kuchar, "But right now, you have to adapt or you're going to struggle, so I pushed through the pity party and came up with some new ideas." These new ideas come in the form of smaller original prints sold at more affordable prices. Keeping with Kuchar's iconic retro style—his art graces the walls of the Queen Kapiʻolani Hotel lobby and the homes of many locals and visitors—these one-of-a-kind prints are hand-sketched by Kuchar. You can buy them on his Instagram page (@nickkuchar).
READ MORE: Q&A: OʻAHU ILLUSTRATOR NICK KUCHAR ON CAPTURING THE RETRO GLORY OF HAWAIʻI TRAVEL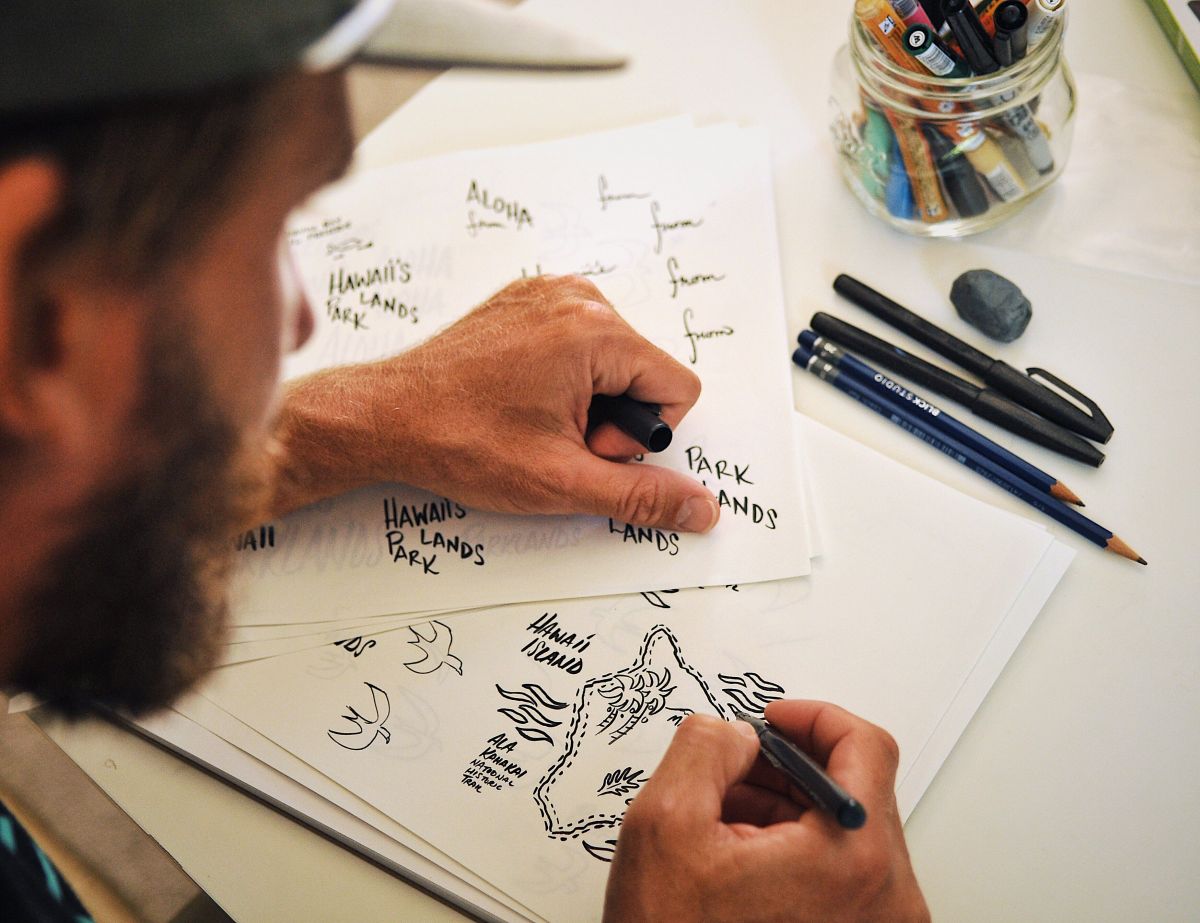 Thinking outside the box also led Kuchar to start free sketching tutorials for keiki (kids) aged 5-12. Here, you can watch and learn from Kuchar as he sketches away with just a pencil and paper. "I started doing sketch tutorials for kids, and those are things I didn't have time for before since I was just trying to keep up with emails and projects," says Kuchar, a father of two. "It's also beneficial that from a business standpoint, it brings people to my website and gets them to look at my work, and these sketch tutorials also buy 30 minutes of fun time that parents can have with their kids while also teaching them about art. So it seems like a win-win all around."
All of these creative business decisions are doable, Kuchar says, because his operation is small, with only one full-time employee under him. According to Kuchar, he and other artists can explore new ideas and projects much faster than larger organizations, and can quickly pivot if an idea goes wrong. "Sometimes things work out great," says Kuchar, "but if it doesn't, that just means we're back to the drawing board."
Kuchar and other Hawaiʻi artists have also teamed up to do communal pau hana (after work) Zoom calls, bringing in friends and fans. "It's our way of bringing a community together and catching up with friends we can't see in person," says Kuchar. "So that's another thing that's got good positives to it, but maybe in the past I'd be too busy to do. And right now, because it's kind of survival mode for a lot of small businesses … everyone is like, 'Hey let's try that' and if it's a dud, then there's no loss."
While COVID-19's economic and human impact has been immense, Hawaiʻi is, for the most part, quieter. There are fewer cars on the roads and significantly less foot traffic on our beaches. And for some, it's environments like this where creativity runs rampant. "My head's a lot clearer because I don't have all that daily noise, mentally. I don't have that huge to-do list, and I'm able to brainstorm and find inspiration in different places," says Kuchar. "Creatively, it's not like you can turn the switch on and off. And I think that's something I'm grateful about in the last month, is that I feel up for creating."
To purchase Nick Kuchar's art and to watch his instructional sketching videos, visit his website. Keep tabs on his Instagram (@nickkuchar) for original for-purchase sketches. Or get his artwork in gifts sets by House of Mana Up here.