SLIDESHOW: Discovering Molokai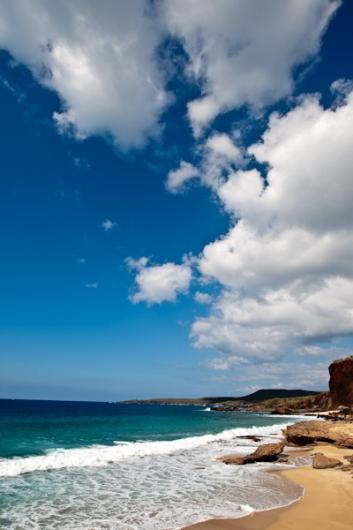 Even frequent Hawaii travelers never find their way to Moloka'i. It has hardly any tourism infrastructure, no movie theatre, no stoplights. It's the most rural and Hawaiian of the major islands.
But there are people for whom it's their favorite island—despite, or perhaps because of, its resistance to progress.
In the current March/April 2010 issue of HAWAII Magazine, we take you a journey of discovery on Molokai. Our guide was none other than the most stunning Hawaiian music talent of her generation, 25-year-old Raiatea Helm, who was born and raised on the island and still spends time with family there.
We became family too, and her cousins took us along on deer hunts in the hills and net fishing in the ocean. In the magazine, we'll show you the real Molokai in words and pictures.
But as always, we had more photos from HAWAII Magazine photographer David Croxford than we could publish in the print edition, so we've put together a slideshow tour of this fascinating, but not often seen part of Hawaii, exclusively for HawaiiMagazine.com.
Take a look for yourself, both here and in the HAWAII Magazine print edition's feature "Discovering Molokai."
And if you're tempted to visit the island after reading, click here for the "HAWAII Magazine Guide to Molokai."
Now, come take a trip with us to Molokai:
(Click on slideshow frame to enlarge photos.)