SLIDESHOW: HAWAII Magazine's 12th Annual Photo Contest best photos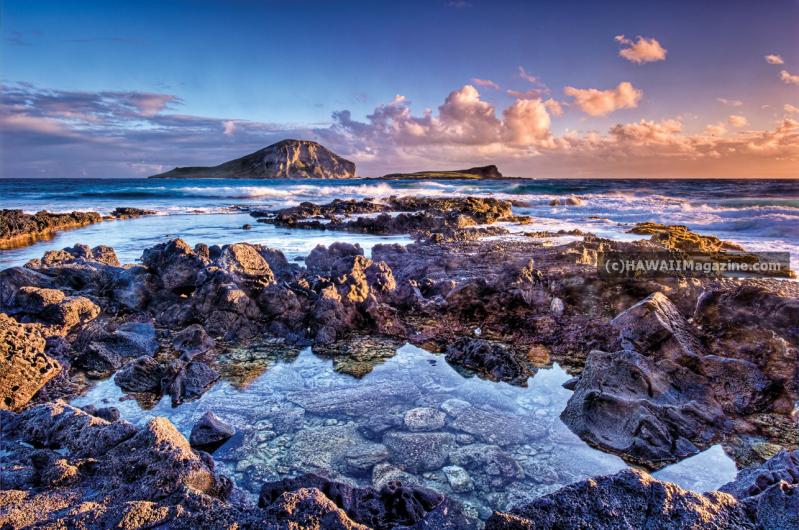 Like the photo above?
So did we. A lot.
And that's why it's the grand prize-winning entry in HAWAII Magazine's 12th Annual Photo Contest.
Last May we asked HAWAII readers to send us their best photos of the Islands in four categories: Oahu, Maui, Kauai and the Big Island of Hawaii. Nearly 3,000 entries flooded our offices.
After three days of scrutinizing, studying, pondering and debating — all while locked in a conference room — the HAWAII Magazine staff agreed on two winners for each island and the grand prize-winning photo you see above of Manana Island on Oahu's Windward Coast.
Let us tell you, it was no easy task selecting a grand-prize winner.
But Kailua resident Mary Paik's shot of the the Kaupo Beach shoreline near Makapuu Point, and Manana Island—also known as Rabbit Island—basking in the purple and orange hues of sunrise, was a standout.
"The word, manana, in Hawaiian means 'buoyant,'" Paik wrote. "The morning light illuminated Manana Island, creating a 'buoyant morning' experience, full of light sparkle and reflection, lifting my soul."
And earning her quite the prize package.
Paik wins airfare for two to Kauai from Hawaiian Airlines, a six-night stay at the Outrigger Kiahuna Plantation in Poipu and an assortment of 100 percent Kona coffee from Hula Daddy valued at $250.
And the other winners, whose photos you'll see in a slideshow below?
First-place winners received $100 and gift baskets from Hawaii's Gift Baskets and Hawaiian Body Products.  Second-place winners were awarded $75, a macadamia oil sampler from Oils of Aloha, a honey gift set from Big Island Bees and a gift card from The Cookie Corner.
Check out HAWAII Magazine's January/February 2011 issue for winners' stories of their photos and a look at how we select the winners of our photo contest.
A big mahalo from all of us at HAWAII Magazine to our very generous photo contest sponsors and to the thousands of HAWAII readers and admirers of our Islands who entered this year's competition. The first call for entries for our next photo contest will be announced in the May/June 2011 issue of HAWAII.
Now, sit back, relax and take a look at all of the winners and finalists of our 12th Annual Photo Contest in the slideshow below. Here's hoping the photos inspire you to snap a potentially prize-winning entry for our 13th annual contest.

(Click screen to enlarge images.)