SLIDESHOW: Undersea with a camera on Maui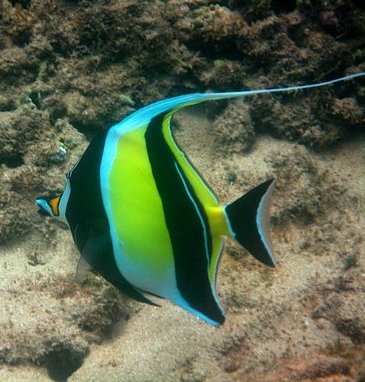 At the Ritz-Carlton Kapalua, Jean-Michel Cousteau's Ambassadors of the Environment program offers a number of adventures, all with an ecological point, including one we found irresistible: Underwater Photography.
The center supplies you with snorkeling gear, an underwater digital camera and something even more useful, knowledge of what you are going see, an orientation that emphasizes the interconnectedness of life in the ocean.
There's an article on our experience in the July/August 2009 issue of HAWAII Magazine, but we thought you might like to see more of the photos. The aquatic life we found amid the crystal clear waters along the reef was astounding.
Here's a slideshow of everything from red pencil urchins to snowflake eels.

Our mahalo to Linda Castro and the Ambassadors of the Environment for these photos.
Click on the slideshow image for a larger view: