Soybean Hummus Recipe from Beverly Gannon of Celebrations Catering
Try this quick, tasty and healthy recipe for your next gathering.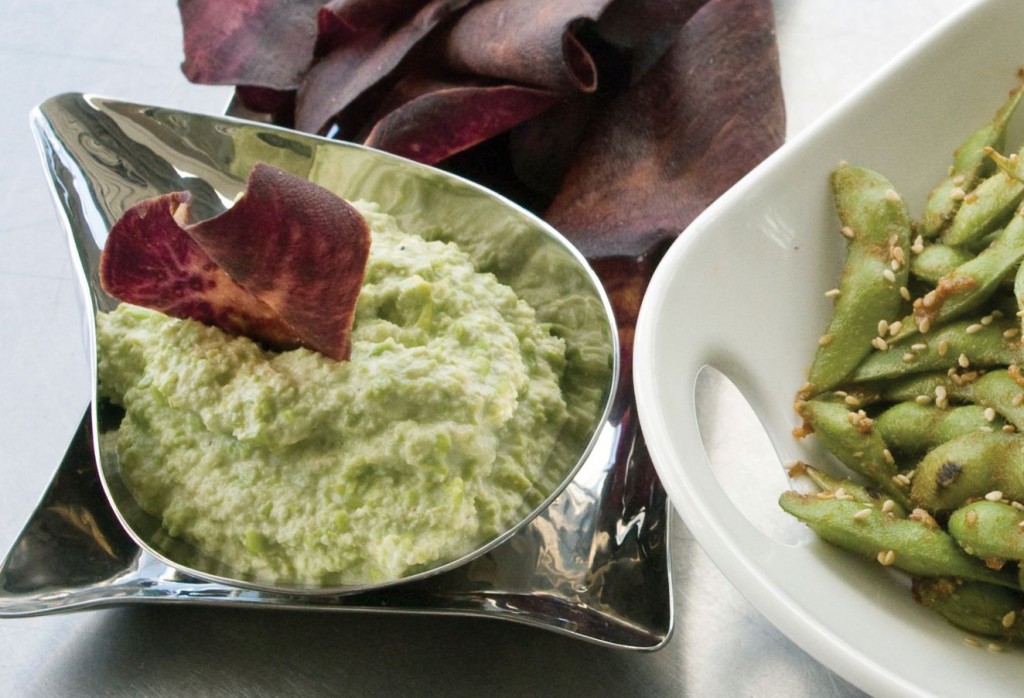 Soybean Hummus
2 cups cooked and shelled soy beans
8 cloves garlic, peeled
½ cup olive oil
¼ cup mayonnaise
1 tablespoon tahini (sesame seed paste)
1 tablespoon freshly squeezed lime juice
Salt
Place all ingredients in a food processor and blend until smooth. Adjust seasoning with salt. Serve with taro, sweet potato and vegetable chips or crackers.
Serves 6.
About Beverly Gannon
Beverly Gannon, born and raised in Dallas, Texas, got the travel bug early in life and went on the road in the entertainment industry. Along the way she took some serious cooking classes in Europe and met her husband Joe Gannon.
They moved to Maui in 1980 where she then got the cooking bug and started Celebrations Catering. Haliimaile General Store opened in 1988; it was supposed to be a takeout deli, but it quickly became as an upscale, family-style sitdown restaurant with a menu focused on Maui-grown foods, all prepared in a style that blends the flavors and techniques of Texas, the American South, Hawaii and Asia.
"It has to taste really good" is Gannon's motto when it comes to putting food on the table. The many awards and accolades she has garnered are a testament to this maxim. And her love of cooking and serving good food never seems to end—she's always looking for the next project, restaurant location or event to share her culinary talents.