Spooky new TV series debuting tonight includes Hawaii-filmed episodes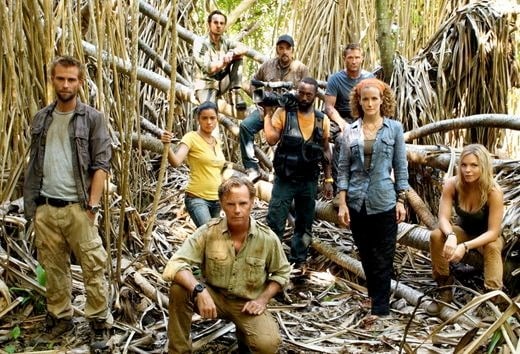 Several episodes of a spooky-looking new ABC television series called The River, which premieres tonight, were filmed in Hawaii.

The pilot episode for The River was filmed in Puerto Rico, as was the pilot for Off the Map, an ABC series than moved to Hawaii during 2010. Off the Map, a medical drama about doctors working is a remote South American village, premiered in January 2011 and was canceled by ABC last spring.
Production of The River moved to an Oahu-base last summer, with Steven Spielberg on its producer team. The show is also executive-produced by Oren Peli, creator of Paranomal Activity (2007), a supernatural horror film, which has been followed by two prequel films.
Set deep in the Amazon, The River follows the story of wildlife expert and TV personality Emmet Cole (Bruce Greenwood), who goes missing in the jungle. Six months after his disappearance, his emergency beacon activates. This prompts his family and co-workers, along with as a television documentary crew, to set out on a "mysterious and deadly journey" to find him, according to an ABC-issued press release.
In addition to Greenwood (Star Trek), the series stars Joe Anderson (The Twilight Saga: Breaking Dawn Part 1 and 2) and Leslie Hope (24) as Cole's son and wife.
The River will debut in a total of nine countries this week, and will also be available for download in the United Kingdom on iTunes. The two-hour premiere will air at 8 p.m. tonight in Hawaii, and at 9 p.m. on the U.S. mainland.
Check out the trailer below for The River (click on the image below to watch). Remember, the pilot was shot in Puerto Rico. Will Hawaii's waterways and rainforest terrain pass for the Amazon? Will The River rivet viewers as ABC's Hawaii-filmed Lost series did? Let us know what you think on our HAWAII Magazine Facebook page. Mahalo.