Street Style: 2017 Merrie Monarch Festival
The freshest looks from Hilo, shot by photographer Dino Morrow.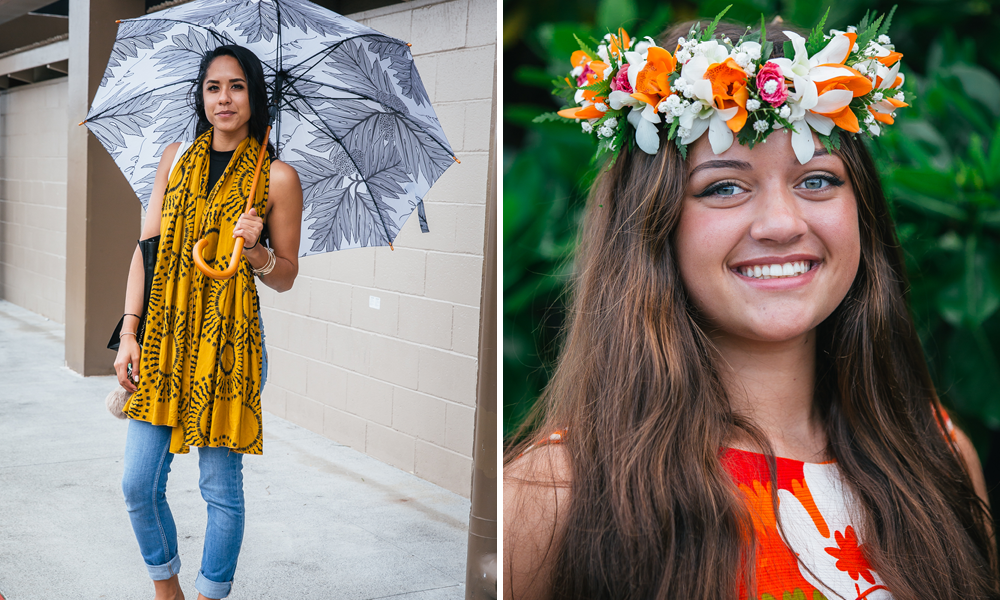 When it's in full swing, the Merrie Monarch Festival brings out more than just the best in hula. Off the stage, attendees put on a quite a show of their own in stylish clothing, headwear and accessories. Floral prints, intricate lei and a bold affinity for color found their way onto the crowd this year, mixing and matching fashion markers idenitifiably Hawaii.
Hawaii Island photographer Dino Morrow snapped some of the best style moments around Edith Kanakaole Stadium throughout the week of the festival.