Tackling marine debris in Hawaii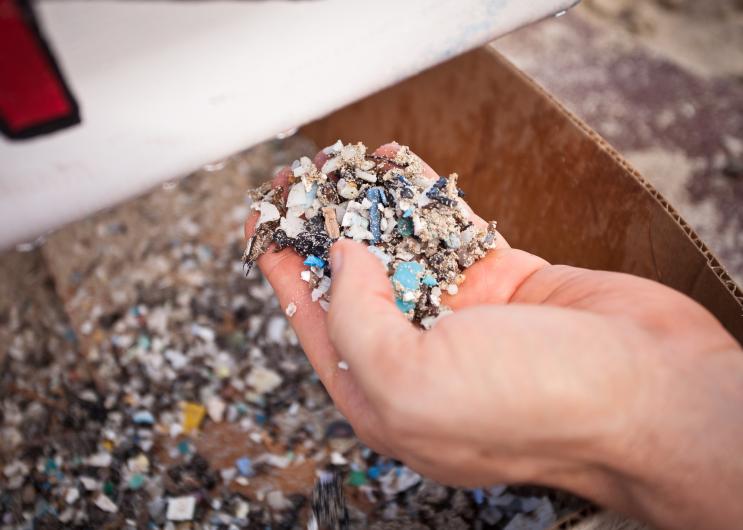 Though Hawaii's beaches are cleaner than many, the state's location in the middle of the Pacific can mean that tiny pieces of plastic—broken down from larger pieces by the sun and waves as they are carried by currents from Asia and the mainland U.S.—wash up on our beaches. "The Northeast trade winds blow the trash right up onto our coastlines," says Kahi Pacarro, executive director of the non-profit Sustainable Coastlines Hawaii. "Any eastern shore on any of the main Hawaiian Islands has this issue."
Late last year, Oahu-based Kailua Sailboards and Kayaks' won The Ultimate Sandsifter Challenge, a competition put on by Sustainable Coastlines Hawaii to find innovative solutions to the problem of marine debris. Their contraption, which easily sorts plastic from sand, beat out 19 other groups' prototypes to win the favor of a biologist, engineer, a microplastic pollution expert and community members serving as judges.
Last week, the business finished making five more of their multiple mesh-screened contraptions from reused and reclaimed materials, and plans to hand them out to area schools and groups that will make good use of them including the U.S. Fish and Wildlife Service and the Oahu Chapter of the Surfrider Foundation.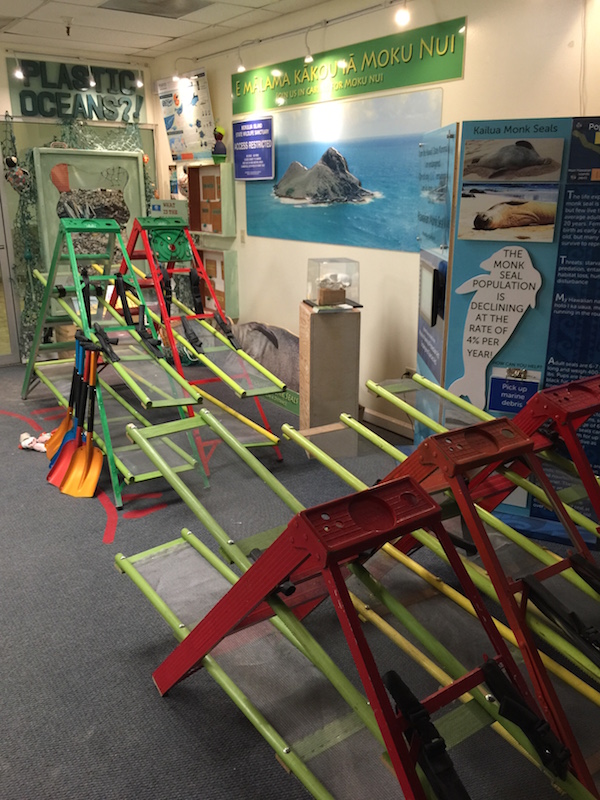 Pacarro says tiny worn down plastic particles also called marine microplastics are a real problem in Hawaii—each beach cleanup run by the organization removes millions of pieces of plastic from the sand. "Then, two months later, the beach is covered in the same kind of trash we cleaned… It's like trying to bail out a bathtub with the tap still running," Pacarro says, "It takes education [and awareness] through our beach cleanups to stop the tap from running."
Aside from being unsightly, when plastics—especially micro-plastics—wash into the shallows or onto land, they are often mistaken for food by birds, fish and other marine animals. Recent scientific studies say the plastics could pose chemical as well as physical threats to marine animals.
Visitors can ensure that they are not contributing to the problem of marine plastics in Hawaii by being conscious of how much plastic they use while they are here as well as at home on the mainland. "We have some of the cleanest water in the world. The water in the taps is the same water used by bottled water companies here," says Pacarro. "Get a reusable water bottle instead of buying bottled water. Bring a reusable bag. Go to the beach and see for yourself how even actions on the mainland are having tangible effects on us in Hawaii."
Even better, come with creative ideas! Sustainable Coastlines Hawaii plans to continue the search for plastic debris solutions when it holds another Ultimate Sandsifter Challenge next year.
Watch a representative of Kailua Sailboard and Kayaks explain their contraption in the video below.