Tea at the Moana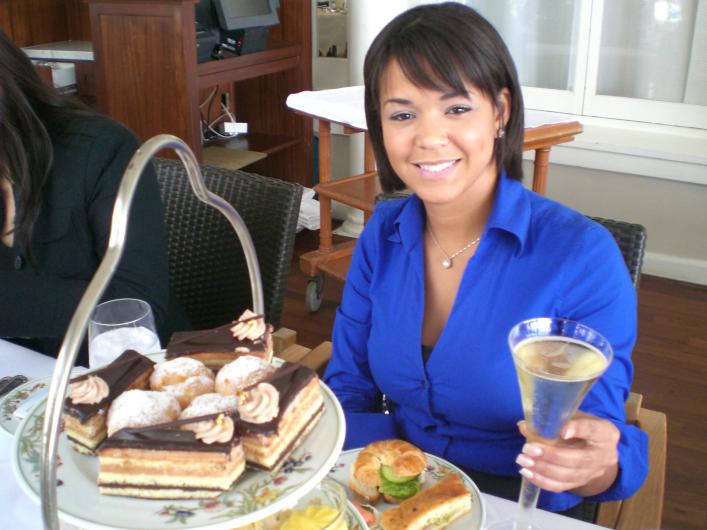 I'm sitting in the most elegant and historic space in Waikiki—the Veranda at the Moana Surfrider. Built in 1901, this spacious lanai wraps round the fabled Banyan Court in the hotel's center. It's a perfect January afternoon, sunny, not too warm, not too cold.

I'm here for an elegant meal I don't usually eat—afternoon tea. Now that the hotel has become a Westin, it has reinstituted tea service from 1 to 4 p.m. daily.

You choose from eight teas, your own portion in a silver teapot. And if you're like me, tea is nice, but not enough. You can get your tea served with champagne, or if you are interested, the Veranda Bar makes an first-rate bourbon old fashioned, among other classic cocktails.

Tea comes with little sandwiches—Westphalian ham and tomato, curried turkey salad, smoked salmon. Plus a dessert caddy full of scones with real Devonshire cream, and assorted chocolate and fruit pastries.

It costs $32.50, $42.50 with champagne, but I've been sitting here for almost two hours, with friends, including Lisa, pictured above. It's been a perfect way to while away a Waikiki afternoon.