The 10 Best Hawaii Places to Get a Plate Lunch: HAWAII Magazine Readers' Choice Awards 2015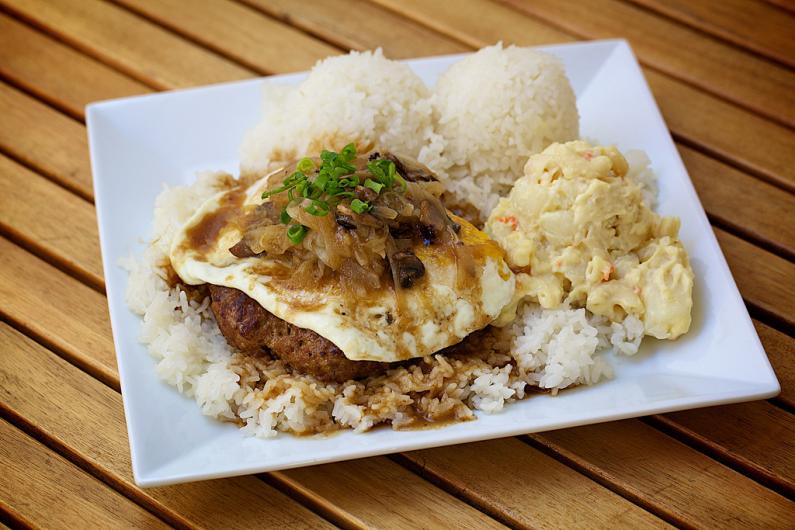 Last summer we asked our more than 200,000-strong HAWAII Magazine reader ohana to share their favorite Hawaii things for our third annual Readers' Choice Awards. They came out in droves, submitting thousands of ballots filled with their nominations for Hawaii's best hotels, resorts, bed-and-breakfasts, indoor and outdoor activities, places to nosh, swim and snorkel, go road tripping and much more.
We tallied votes across 98 categories to bring you this year's 617 HAWAII Magazine Readers' Choice Award winners. We've even compared this year's list with last so you can see how time has changed rankings within each category.
You can find all of our winners in the new March/April 2015 issue of HAWAII Magazine currently on sale nationwide. Want it now? Head to Apple iTunes or Google play stores to download the issue instantly.
Over the next few weeks, we'll be sharing a few of the 98 lists from our 2015 Readers' Choice Awards Issue here on HawaiiMagazine.com.
Today we're sharing the 10 Best Places to get a Plate Lunch as selected by HAWAII Magazine readers. Read on to discover where you can find the state's most ono Hawaii-style midday noshes:
1.
Aloha Mixed Plate
Lahaina, Maui
(2014 ranking: 1)
2.
Rainbow Drive-In
Honolulu, Oahu
(2014 ranking: 2)
3.
L&L Hawaiian Barbecue
Oahu, Maui, Kauai and Hawaii Island
(2014 ranking: 3)
4.
Da Kitchen
Kahului and Kihei, Maui
(2014 ranking: 4)
5.
Zippy's
Oahu, Maui, Hawaii Island
(2014 ranking: 5)
6.
Mark's Place
Lihue, Kauai
(2014 ranking: 6)
7.
Pono Market
Kapaa, Kauai
(2014 ranking: 8)
8.
Giovanni's Original White Shrimp Truck
Kahuku, Oahu
(2014 ranking: not ranked)
9.
Big Island Grill
Kona, Hawaii Island
(2014 ranking: not ranked)
10.
Da Poke Shack
Kona, Hawaii Island
(2014 ranking: not ranked)