The 20 Best Hawaii Fine Dining Restaurants: HAWAII Magazine Readers' Choice Awards 2014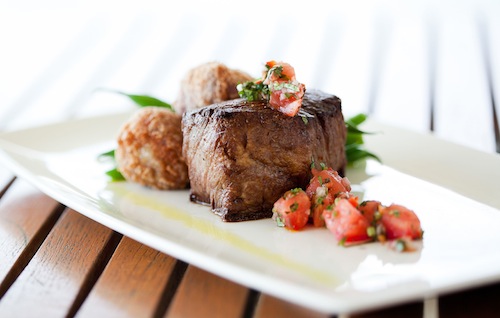 Last summer and fall, we asked our reader ohana to share their picks of the best of everything Hawaii for our 2014 HAWAII Magazine Readers' Choice Awards.
Thousands of our Mainland U.S., Hawaii and international readers responded, packing their Readers' Choice ballots with hundreds of selections for everything from their best Hawaii hotels and resorts, bed-and-breakfasts and inns, beaches, spas and golf courses to their best Hawaii places to eat, scenic road trips, fashion designers, helicopter tours, zipline courses and much, much more. All of it, in more than 90 categories.
We tallied their picks—more than 100,000 in all—to arrive at our final award-winner lists. You'll find all 620 winners of our 2014 Readers' Choice Awards, ranked in 96 lists, in the new March/April 2014 issue of HAWAII Magazine, on sale now nationwide or available for individual copy purchase on the Apple Newsstand for iPad and iPhone.
Purchase a subscription to HAWAII Magazine on the Apple Newsstand and you'll get the 2014 Readers' Choice Issue immediately as part of your subscription.
Over the next few weeks, we'll be sharing a few of the 96 lists from our 2014 Readers' Choice Awards Issue here on HawaiiMagazine.com. Below is the 2nd list we're sharing:
The 10 Best Fine Dining** Restaurants in Hawaii as selected by HAWAII Magazine readers.
1.
Mama's Fish House
Paia, Maui
(2013 ranking: 1)
2.
Roy's
Maui, Big Island, Kauai, Oahu
(2013 list ranking: 2)
3.
Alan Wong's King Street
Honolulu, Oahu
(2013 list ranking: 3)
4.
Merriman's
Big Island, Maui, Kauai
(2013 list ranking: 5)
5.
La Mer
Halekulani, Waikiki, Oahu
(2013 list ranking: 4)
6.
Lahaina Grill
Lahaina Inn, Lahaina, Maui
(new to 2014 list)
7.
Beach House Restaurant
Koloa, Kauai
(new to 2014 list)
8.
Beachhouse at the Moana
Moana Surfrider, Waikiki, Oahu
(new to 2014 list)
9.
Orchids
Halekulani, Waikiki, Oahu
(new to 2014 list)
10.
Tidepools
Grand Hyatt Kauai, Poipu, Kauai
(new to 2014 list)
Check out our 95 other "Readers' Choice Awards 2014" winners lists in the March/April issue of HAWAII Magazine, including this one …