The 5 best mai tais in Hawaii
Our readers ranked where to find their favorite boozy, tropical mai tais.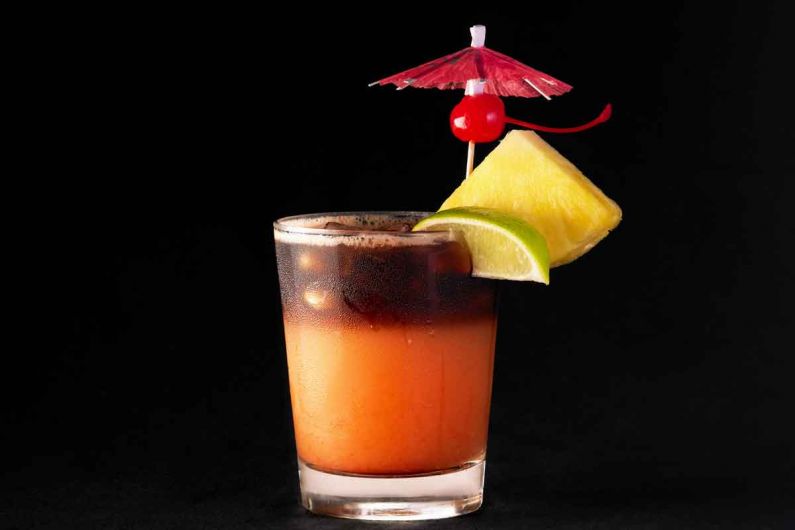 When one thinks of Hawaii, they equally think about lying on one of Hawaii's best beaches and sipping on a mai tai while playing with those cute tiny umbrellas. Now you can sip on the best of them with this 2018 ranking for best mai tai, as voted in our annual Readers' Choice Awards.
1. Mai Tai Bar at The Royal Hawaiian, Oahu
For the second year in a row, the legendary Mai Tai Bar at The Royal Hawaiian was voted the best mai tai in Hawaii. The Royal Hawaiian claims the mai tai was created specifically for its hotel back in 1953, and now its mai tai menu has an assortment to try. Located just steps away from the famous Waikiki Beach, you can sip on your mai tai while you bask in the sun, or at the bar snacking on pupu (appetizers). Mai Tai Bar, 2259 Kalakaua Ave., Waikiki, Oahu, (808) 923-7311, royal-hawaiian.com/dining/mai-tai-bar.
2. Monkeypod Kitchen by Merriman, Oahu and Maui
The Monkeypod Kitchen's promise is to deliver the best and highest quality products that Hawaii has to offer, and that promise doesn't just stop with its food. The mai tai at the Monkeypod Kitchen has made the list for two years, receiving a higher spot this year than it did last year. Not only is Monkeypod's mai tai delicious, but by adding lime to it, a classic has turned into something innovative. Monkeypod Kitchen by Merriman, various locations, monkeypodkitchen.com.
3. Duke's Waikiki, Oahu
If you have been to Duke's Waikiki before, you know it has one of the strongest mai tais around. Not only is it delicious and served in a unique tiki glass, but you can enjoy it while taking in perfect views of the sunset. Everyone on Oahu should have this experience at least once in their life. Duke's Waikiki, 2335 Kalakaua Ave., Waikiki, Oahu, (808) 922-2268, dukeswaikiki.com.
4. Mama's Fish House, Maui
Most people come to Mama's Fish House for the dessert, the Polynesian Black Pearl, but begin your evening with its signature mai tai. The restaurant offers two kinds of mai tais. One is a non-alcoholic version that is a little more on the sweet side, while the alcoholic version is more tart. Either way, you won't be disappointed. Mama's Fish House, 799 Poho Pl., Paia, Maui, (808) 579-8488, mamasfishhouse.com.
5. Don the Beachcomber, Hawaii Island
Mai tai afficionados, welcome to paradise. Named after Donn Beach, a bootlegger from New Orleans who founded the first tiki bar in 1933, this Kailua-Kona bar and restaurant specializes in colorful or classic boozy beverages. For those wanting a traditional mai tai, consider the 1944 Mai Tai, which blends Ron Zacapa 23-year-old rum with Smith & Cross Jamaican rum, lime, orgeat syrup and Pierre Ferrand Dry Curacao. Want something sweet? The Green Flash includes refreshing mango rum mixed with fruit juices and melon liqueur. Don the Beachcomber also hosts the Mai Tai World Championship annually, where mixologists duke it out in hopes that their drink wins the title of the "World's Best Mai Tai." Don the Beachcomber at the Royal Kona Resort, 75-5852 Alii Dr., Kailua-Kona, Hawaii Island, (808) 329-3111, royalkona.com.