The 5 Best Maui Beaches
Hawaii has so many amazing beaches and these are the best of the best, according to our 2019 Readers' Choice Awards.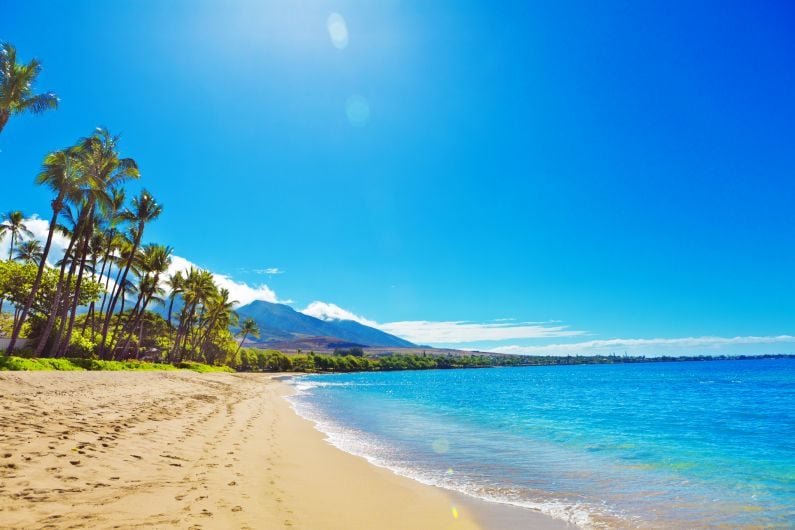 Creating a list of Maui's best beaches is an incredibly difficult job. They're all as blue and beautiful as the next. Fortunately, our readers voted on what strips of sand they love the most in our 2019 Readers' Choice Awards, giving us an ordered list of Maui's five best beaches.
1. Kaanapali Beach
If you're a believer in quality over quantity, don't worry—Kaanapali Beach has both. One of Maui's longest beaches, this luxurious coastline extends for over a mile and borders some of the island's classiest resorts and hotels. The beach features enough activities and space to accommodate every kind of beachgoer, whether you're into snorkeling, lounging on the sand or jumping off Puu Kekaa, also known as Black Rock.
2. Napili Bay
A bit more low-key than the No. 1 contender, Napili Bay is perfect for the beachgoer in search of a world-class beach without world-class crowds. Although the bay is in front of a resort area, the hotels are not of the same caliber as compared to Kaanapali Beach's bustling beachfront properties, so you're bound to see less foot traffic. When the surf is mellow, the beach is great for snorkeling, and honu (Hawaiian green sea turtles) often show up at Napili Bay's reefs, just offshore.
3. Makena Beach (Big Beach)
Often referred to as Big Beach, the mile-and-a-half long Makena Beach earns its moniker. When the waves are small, the beach makes for a great getaway destination, and you definitely won't have trouble finding a spot to lay your towel. When the waves are big, bodysurfers head to Makena for its heavy shorebreak—and novice swimmers should stay out of the water. If you're looking for a secret beach, just over the rocky hillside on the beach's northern point lies Little Beach, which also happens to be clothing optional.
4. Baby Beach
View this post on Instagram
Not to be confused with Baby Beach in Lahaina, this beach, which shares the same name, is near Baldwin Beach Park in Spreckelsville and is the go-to-destination for families with kids. What makes it so ohana friendly is a long piece of exposed reef just offshore, which creates a sizable and calm lagoon. Here, keiki (kids) can swim and float without a care, and concerned parents can get some much-needed rest and relaxation.
5. Keawakapu Beach​
Keawakapu Beach is one of the shorter beaches on this list, but it still comes in at just under a mile long. Located on the boundary of two heavily developed areas, Kihei and Wailea, Keawakapu Beach actually serves as a nice escape from the big resorts and hotels, as much of the development has been kept a fair distance away from the beach. On the northern end of the beach is a pocket of tide pools and the southern section of the beach has patches of reef great for snorkeling.