The 5 best pies on Maui
We taste tested and ranked Maui's numerous pie shops for our "Best of the Best" issue.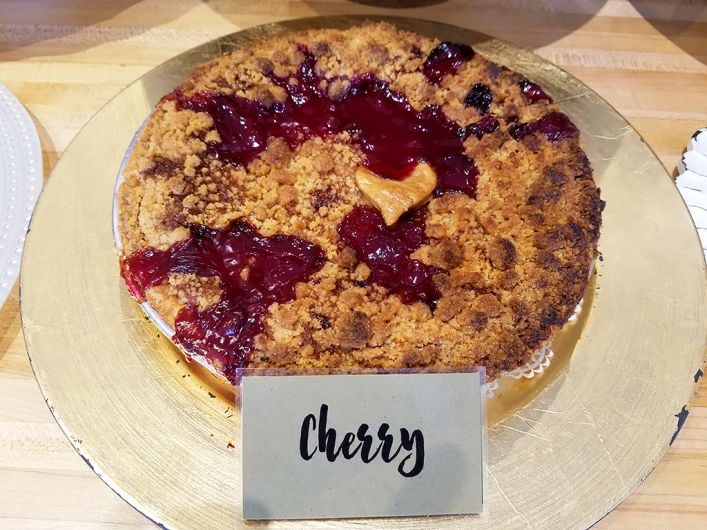 There's just something sweet about savoring key lime after a morning of swimming with sea turtles, or digging in to some chocolate cream after watching a fiery sunset. From boutique bakeries to bustling food joints to homegrown island flavors, Maui's best pies run the gamut of tastes from tropical to downright decadent. When your sweet tooth strikes on the Valley Isle, check out some of these Maui pie spots as ranked by the editors of HAWAI'I Magazine in our March/April "Best of the Best" issue. Go on—you deserve it.
1. Maui Pie
While the shop might be located in a Kihei strip mall, the pies are the kind you'd expect to find on a sunny windowsill in summer. These huge, heartwarming, homemade pies are bursting with fruit like mango strawberry or laden with lilikoi (passion fruit) cream. You can also find savory chicken pot pies and classic banana cream, and you're going to need some family and friends if you hope to finish it all. 1280 South Kihei Rd., Kihei, Maui, (808) 298-0473, mauipie.com.
2. Leoda's Kitchen and Pie Shop
Visitors flock to Olowalu for the chance to snorkel with sea turtles, but savvy visitors also know to stop at Leoda's for pie. This one-room eatery is always hopping (the line is often out the door), but it's worth the wait for the Olowalu lime, macadamia-nut chocolate, praline, or coconut cream pies. You'll also find savory chicken pot pies, and everything is made with fresh Maui ingredients. 820 Olowalu Village Rd., Olowalu, Maui, (808) 662-3600, leodas.com.
3. Sugar Beach Bake Shop
This North Kihei favorite opens at 6 a.m., so if you think that coffee is best paired with pie (or are simply jetlagged and hungry), you can kick off the day with some chocolate cream pie or its famous lilikoi key lime. All of the pies are baked each morning and include fresh, creative, locally sourced ingredients that burst through every bite. 61 South Kihei Rd., Kihei, Maui (808) 757-8285, sugarbeachbakeshop.com.
4. Monkeypod Kitchen
Even though it's the entrees and cocktails that draw most of the attention at this Wailea standout, don't overlook the dessert menu, where succulent strawberry and coconut cream pies bring the meal to a filling conclusion. The strawberries are grown Upcountry, in Kula, and the crumbly crusts are homemade. 10 Wailea Gateway Place, Wailea, Maui, (808) 891-2322, monkeypodkitchen.com.
5. Pono Pies
Made from breadfruit (or ulu, as it's known in Hawaii), Pono Pies are a healthy take on the often-sugary dessert. Made on Maui from local ingredients, the pies have no sugar, gluten, dairy, eggs, or GMO produce, and even the crust is made from macadamia nuts that are grown right on the island. If you like your pies creamy just pop one in the freezer, and flavors include Molokai sweet potato, haupia (coconut cream pudding), and Maui coffee and chocolate. You can find Pono Pies at local retailers, like Mana Foods, Fork and Salad, or Tin Roof, in Kahului. ponopies.com.