The 5 Gifts HAWAIʻI Staffers Want This 2020 Holiday Season
A list of items that would fill the HAWAIʻI Magazine ʻohana with joy and cheer into the new year.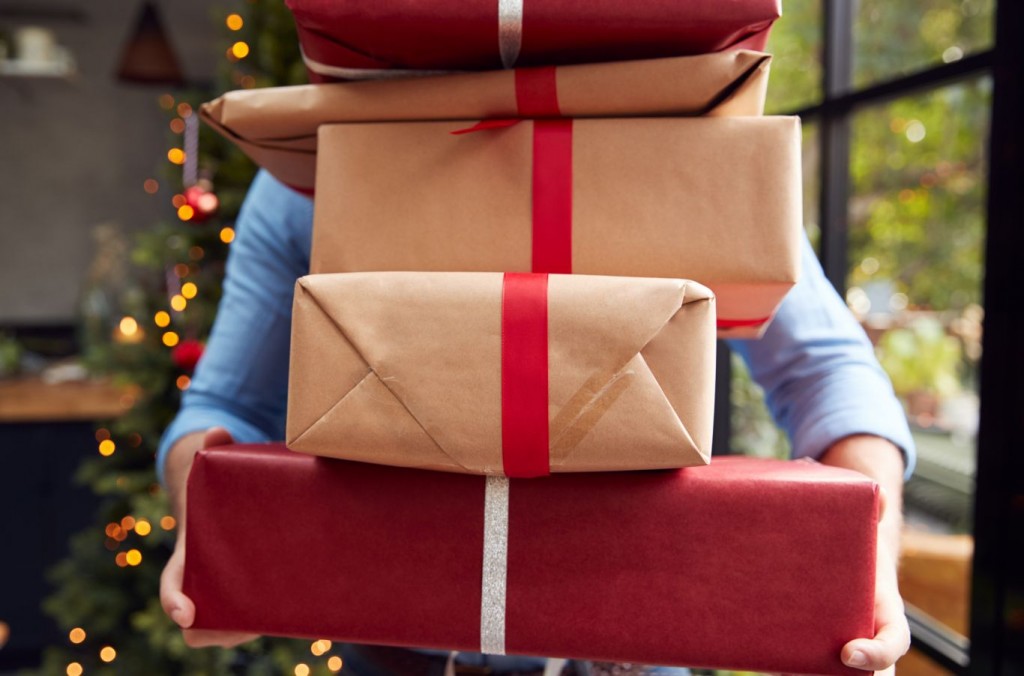 Have you gotten your Christmas shopping done yet? There's really not a lot of time left! In case you've got no idea what to get, check out the items—from fanny packs to ʻukulele—HAWAIʻI Magazine staffers would like to see under their Christmas trees.
1. Zip Backpack ($295) from Umbrella Collective
I'm hoping I find this zip backpack ($295) by Portland, Oregon-based Umbrella Collective under the tree this year. Made of leather, it's durable, stylish and huge—I can fit everything I need (iPad, magazines, notebook, lemon peel gummies) in it. Owner Erin Sim was born and raised in Hawaiʻi and finished her architecture degree in Japan and Korea. She started her design company in 2014 and still has a devoted following (including me) in the Islands. —Catherine Toth Fox, editor
I'm really hoping that Santa has a lot of room in his sleigh for trees and shrubs this year. With oranges and limes in the yard, my citrus needs have been met, but I'm dying to add a big, leafy breadfruit tree. Koʻolau Farmers has a variety of breadfruit trees in stock called, "Maʻafala Breadfruit". The tree starts giving fruit earlier than other varieties and the texture of the fruit is creamier, sweeter and richer. The pale yellow flesh can be roasted, stewed and even baked successfully. I love breadfruit and substitute it for potatoes when I have the chance. Santa's sleigh is also larger than my tiny car, so delivery is essential. —Carolyn Hyman, advertising director
This Christmas I would like a Dakine hip pack. It's the perfect pouch to carry all the things I need to walk my dog and it would be a perfect replacement for my heavy purse. I'm the type of person to dump random stuff in my bag so my shoulders are always sore from carrying my purse around. This fanny pack will force me to only bring the necessities, and an added bonus is that I won't have enough room to carry my boyfriend's wallet or keys when we go out anymore! —Shelley Shiroma, digital media specialist
4. iRobot Roomba (starting at $249) from Roomba
For me, a Roomba is more for my house than for me, but since we are spending so much more time at home and our dog Koa is shedding like crazy, it would be great to get an iRobot Roomba so the floors can stay clean all day when I am working from home. What I truly hope for Christmas this year is to spend the day at the beach with the family and dream about where we are going on our next trip after this is all over! Maybe Ireland? We'll see! —Dawn Hirayama, publisher
Unless Santa is actually real, there's no way I'm going to find a handcrafted, lovingly built ʻukulele from the master makers at KoAloha ʻUkulele under my Christmas tree. But a boy can dream can't he? After writing a story on the family-run operation earlier this year—before everything went all COVID-y—I fell in love with their gorgeous instruments and the sounds they can emit. And this year, especially, I've found a lot of enjoyment in making music on guitar and on my ʻukelele. Come on Santa! I've been … not bad all year! —Kevin Allen, associate editor