Doing the Work: The Harold K.L. Castle Foundation
Transformative vision, transformative change.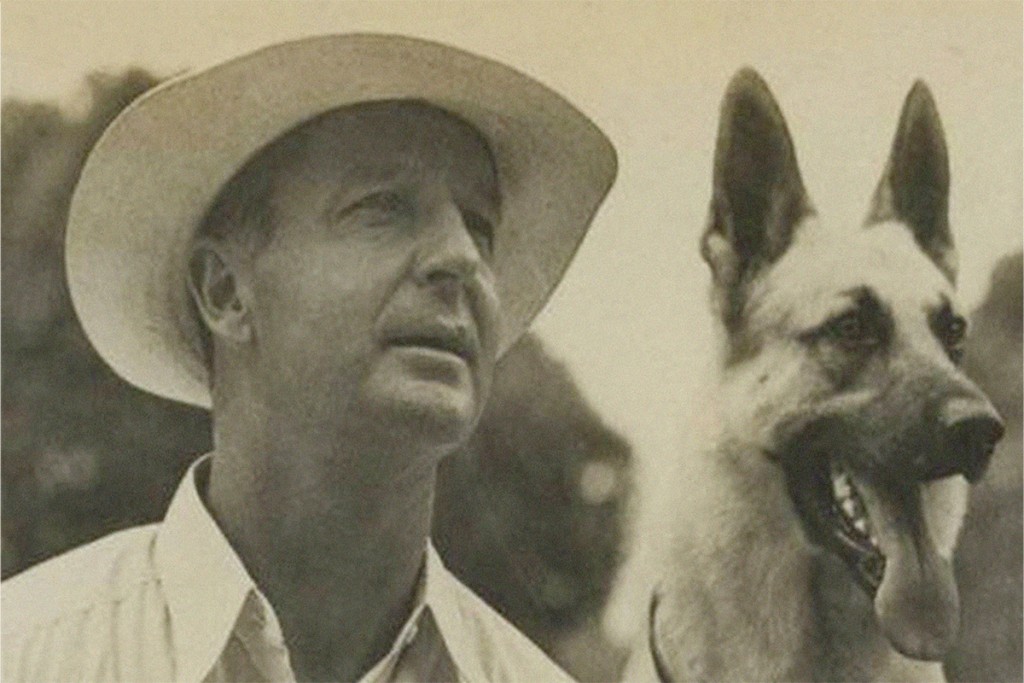 It's never just
one thing.
It's never just
one person.
"We have to listen and learn from the old-timers, those who've been here for generations. Complex problems require comprehensive solutions."
-Terry George, The Harold K.L. Castle Foundation
Harold K.L. Castle established his foundation in 1962. The way he saw it, he had some land and holdings and maybe ought to do some good with it. In keeping with his taciturn ways, he did it quietly, sliding some of his choicest properties into the foundation and allocating another 29% of his holdings to the foundation through his will.
The following year, on August 7, the foundation held its first board meeting. According to the meeting's minutes, seven of the eight board members were present; Castle, as the board's chairman, led the discussion. As the story goes, he asked how much money they'd made in rents on those holdings since last year: $2,856.16, he was told. "Who shall we give it to?" he asked. Within a few minutes, they'd decided: The Aloha Council of the Boy Scouts, $500; Castle Memorial Hospital, $500; Girls Scouts of Oahu, $350; Stanford University, $500; the YMCA of Honolulu, $500; and the YWCA, $500. There being no further business, the meeting adjourned.
"I'm not sure why the Girl Scouts got less, nor what's up with Stanford University," says Terry George, current president of the Harold K.L. Castle Foundation. He laughs as he shares the two-pages of minutes and points to photos of Castle from the early days.
From the time Castle and his young wife made their home on the Windward Side, he was known as a voracious fisherman and rancher. "He knew the lands he owned, the people who lived there and the businesses they built. He'd get in his Cadillac convertible with his Great Danes and drive to each one," says George, pointing to a photo of Castle and his beloved dogs. When World War II came, Castle got in his car and drove with a military police officer to each home and business he knew, vouching for the immigrants who lived and worked there, keeping them from being interred.
Long before establishing the foundation, he'd donated the lands that led to the YMCA, Castle hospital, Kainalu Elementary School, Castle High School, and all the churches on what's now called "church row" leading into Kailua — as well as the park and fountain at Kalaniana'ole Highway and Kailua Road.
"Mr. Castle believed that thriving communities needed parks to play in, churches to worship in, and schools to be educated in," George says. "He was a visionary, seeing the (Pali) tunnels coming and knowing the value that would create on the Windward Side."
Castle died in 1967, never seeing the transformative change he started. But his vision set the path that would lead the organization through the 1970s, when its endowment began to grow and its ability to make bigger investments in critical community elements set the pace for the area. Through the 1980s and 1990s, members of the foundation led community talks about what the future would look like and then invested in capital campaigns to make it happen. And in the 2000s, major land sales positioned the foundation to make transformative investments in the community that Castle so cherished.
Today, The Harold K.L. Castle Foundation limits its work to four mission areas: public education in Hawaii, marine conservation strategies (especially nearshore waters) and support for Windward Oahu communities and education. The fourth mission area is keeping an eye out for—and supporting—limited but compelling opportunities that could prove transformative for Hawaii.
George points to that last category as the foundation's rationale for supporting the voyaging canoe Hōkule'a, which he believes is shining light on Hawaii's culture and strengthening its traditions. "We have to listen, really listen, to those who've known this place for generations," he says. "Our work is to reshape the conversation and set out to fix what's wrong, empowering people with knowledge to be part of the solution."
Today, George is reshaping that conversation with some $200 million in assets and grants totaling between $7 million and $8 million annually— a long way from the $2,856 disbursed in 1963. "Complex problems require comprehensive solutions," George says. Surely Mr. Castle would approve.