The Hawaii Community Foundation's Past & Future
From scholarships to partnerships to innovative programs on everything from education to the environment, HCF puts money and resources to work for Hawaii.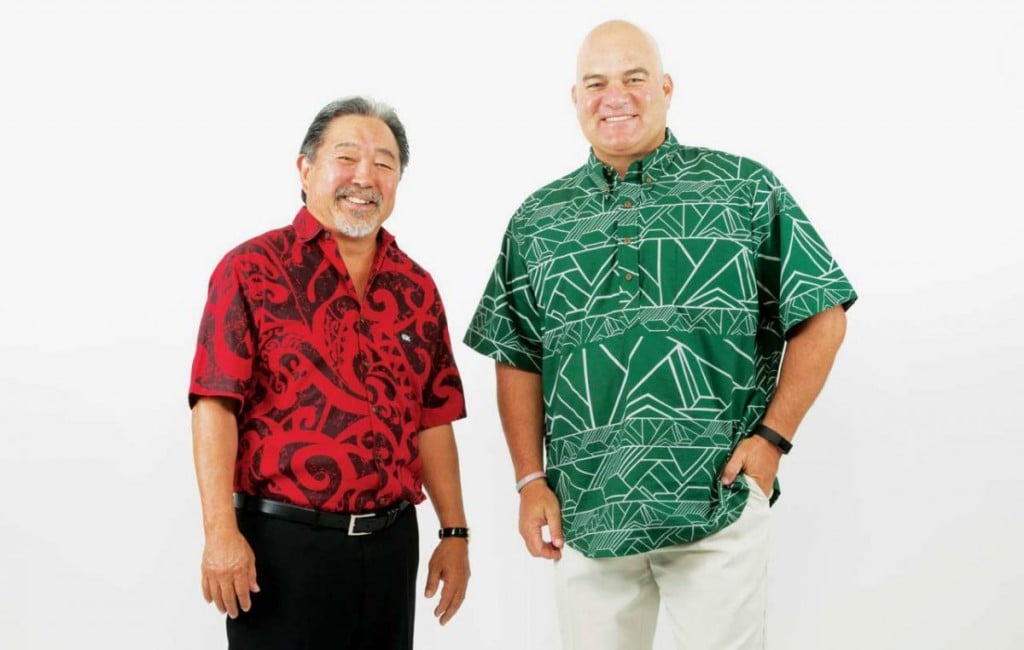 The Hawaii Community Foundation knows philanthropy.  It's what they do. From scholarships to partnerships to innovative programs on everything from education to the environment, HCF puts money and resources to work for Hawai'i.  Two names define HCF: Kelvin Taketa, the CEO for almost 20 years who more than doubled the group's endowment and embedded HCF as one of the country's most innovative community foundations; and Micah Kane, Kamehameha Schools trustee and Taketa's successor as HCF's CEO.
Perhaps no one knows the two men better than HCF Board Chairwoman Debbie Berger, who credits Taketa for growing the organization in unparalleled ways and sees Kane as the perfect successor.  "As HCF moves forward into its next hundred years, Micah's proven leadership and deep knowledge and passion will lead HCF to new heights," she says.  That's a tall order. HCF distributed more than $47 million in 2016, supporting community initiatives in its six focus areas: community and economy, health and welfare, arts and culture, natural environment, government and civics, and education.
Kane knows he's in for a challenge.  "That's why I'm here," he says. "I believe that what Hawai'i often sees as its greatest disadvantage—our isolation out here—is really our greatest advantage."  Kane grew up on Oahu, spending weekends on his family's commercial fishing boat.  He's seen firsthand the innovation and creativity that can be sparked by that isolation.  He knows Hawaii stands together, works together, figures it out.  "New York and New Jersey can lean on each other," he says. "Same with Seattle and Portland.  But here in Hawaii, when we lean, we fall in the water."
Taketa agrees. "Giving back is part of the DNA in Hawaii," he says.  "Philanthropy is an important expression of how we take care of each other, how we show our gratitude."
Taketa watched Hawaii's philanthropic landscape change over the past quarter century.  When he first joined HCF, he recalls institutions, corporations and foundations driving local giving and championing the causes deemed critical.   Today, he sees that shifting to individuals and families, making for a more complex and potentially rich fabric of opportunity and engagement, but also creating a bigger challenge.  "It's harder now to know the right organizations and causes, how to best organize philanthropy" to achieve the greatest impact, he says.
Kane says his mission at  HCF is threefold: to execute the hand-to-mouth programs so critical to our communities' marginalized people; to launch preventive programs that lift those communities beyond that despair; and then to reach further, inspiring the next generations to do more, reach higher and make Hawai'i the nation's example of a shared community.  "Hawai'i is a place where people care about each other, our natural resources and our diverse cultures, a place where people's ideas, initiative and generosity support thriving, responsible communities," he says.  "It's our kuleana to invest in people and solutions that benefit the people on all our Islands, regardless of ZIP code, regardless of circumstances."
While Kane sees the Islands' isolation as its secret weapon, he also knows Hawaii is not immune to the big-city problems that plague the nation.  He's quick to point out that Honolulu is among the nation's largest cities, with a police force bigger than Boston's, and that it shares those cities' problems—issues such as homelessness, high housing costs, poverty and stresses on our natural resources.  "Our backyard needs our attention," he says, "And we've got to be ready to respond to the threats we face, whether it's national policy changes, threats to our environment or threats to our funding."
Taketa knows Kane faces some challenges.  He's quick to point out that as government services are trimmed, more and more is expected from the philanthropic community.  "Organizations are trying to do more with less," he says, a hard template to make successful.  But he also sees the possibility, the potential, right here in Hawaii.  "I'm always amazed by this community's incredible generosity, and the stories that inspire donors to give," Taketa says.
Asked if he has any advice as he hands over the reins, Taketa laughs.  "Micah doesn't need advice from me," he says.  "He knows our culture and our mission well.  He'll put his unique stamp on things."
Kane is ready for the challenge.  "This new job of mine is one of the few in the state where the work I do really, really matters, work that makes a real difference in the lives of people we may never meet, generations we'll never know," he says.
Now that's a job worth doing well.