The Hawai'i International Film Festival presented by Halekūlani Returns This November
HIFF presents 200 films from 41 countries during its annual Fall Festival.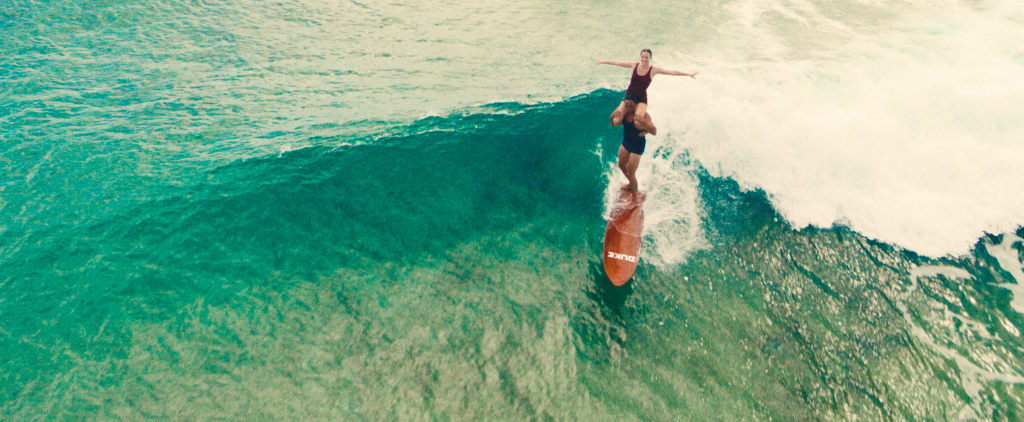 The 41st Hawai'i International Film Festival (HIFF41) presented by Halekūlani is returning in a big way this fall. Scheduled for Nov. 4 to 28 statewide, HIFF41 will be a hybrid event of in-person and virtual screenings, panels and workshops. The festival will be primarily held on Oʻahu, but also will have in-theater screenings on Hawai'i Island, Maui and Kauaʻi from Nov. 18 to 21. Overall, HIFF41 will present approximately 200 films (features and shorts) from 41 countries with a special focus on Kanaka Maoli, Pacifika, and indigenous films and filmmakers; a new section devoted to climate change and sustainability called Green Screen; a return of the festival's virtual realty venue on Oʻahu; and an exploration on new media via XR/AR and an expansion on the expanding world of streaming with a sidebar of new TV series from around the world.
HIFF41's commitment to present local and Hawaiian themes in cinema is evident with the films that will occupy the highly coveted opening and centerpiece gala slots. Opening the festival is the world premiere of Isaac Halasima's "Waterman," a new documentary on the life, legacy and global impact of Olympian and Hawaiian icon Duke Kahanamoku, narrated by Jason Momoa. The centerpiece is Christopher Makoto Yogi's North Shore set, "I Was a Simple Man," which had its world premiere at the Sundance Film Festival. For closing night, HIFF41 is honored to present the latest from Japanese anime auteur Mamoru Hosoda's "Belle," which had its world premiere at the Cannes Film Festival.
Presented by HEI, the festival's Green Screen section will present the latest films that document the many challenges humanity is facing with climate change, from around the world to right in our backyard. "Hide Tide Don't Hide" is about five New Zealand teens who turn to social media to join the global movement to end the climate crisis; "Refashioned" focuses on Three passionate Hong Kongers strive to disrupt the textile and recycling industries by innovating sustainable solutions to change mindsets and transition towards a circular economy before the landfills overflow.
Kanaka Maoli films and filmmakers are prominently featured this year with several films making their world premieres. "Ala Moana Boys" chronicles the aftermath of the infamous Massie Trial; "Ka Hoʻi" is a drama about an aging Hawaiian war veteran grapples with the nightmares of his past. "The Island in Me" follows two Oʻahu-based women who return to their remote childhood atoll of Pukapuka in the Cook Islands.
Several films from Cannes, Sundance and Toronto and on the awards campaign trail will also be featured at HIFF41: Sean Baker's "Red Rocket," Pedro Amoldovar's "Parallel Mothers" starring Penelope Cruz; Lin-Manuel Miranda's directorial debut "Tick, Tick… Boom!" and Jane Campion's "The Power of the Dog" starring Benedict Cumberbatch will screen. Special guests that will be in attendance include "Shang Chi" director (and Maui-born) Destin Daniel Cretton, "Reservation Dogs" co-creator Sterlin Harjo, and Hawai'i's own "Ed Wood," Albert Pyun. They will be honored and will conduct masterclasses with film fans in attendance, both in-person and virtually.
The festival's mandate is to maintain optimum safety for the audience, which includes adhering to strict attendance protocols with a cap of 50% for all theater screenings and vaccination proof requirements for entry. In addition, the success of virtual screenings last year will continue with an even more expanded virtual fest of over 150 films that audiences can screen at home on their Smart TV, computers, phones and tablets, with a majority of this programming available to view nationwide, will provide a greater entry for audiences to enjoy and consume new films from around the world in what Entertainment Weekly has hailed as "one of the 10 best film fests in the world."
To see the full program, schedule of screenings and events, and to purchase tickets and passes, go to HIFF.ORG.