The Help the Helpers Need
Coronovirus had demanded a lot of our nonprofits. Now they need our help to do the work they desperately need to do.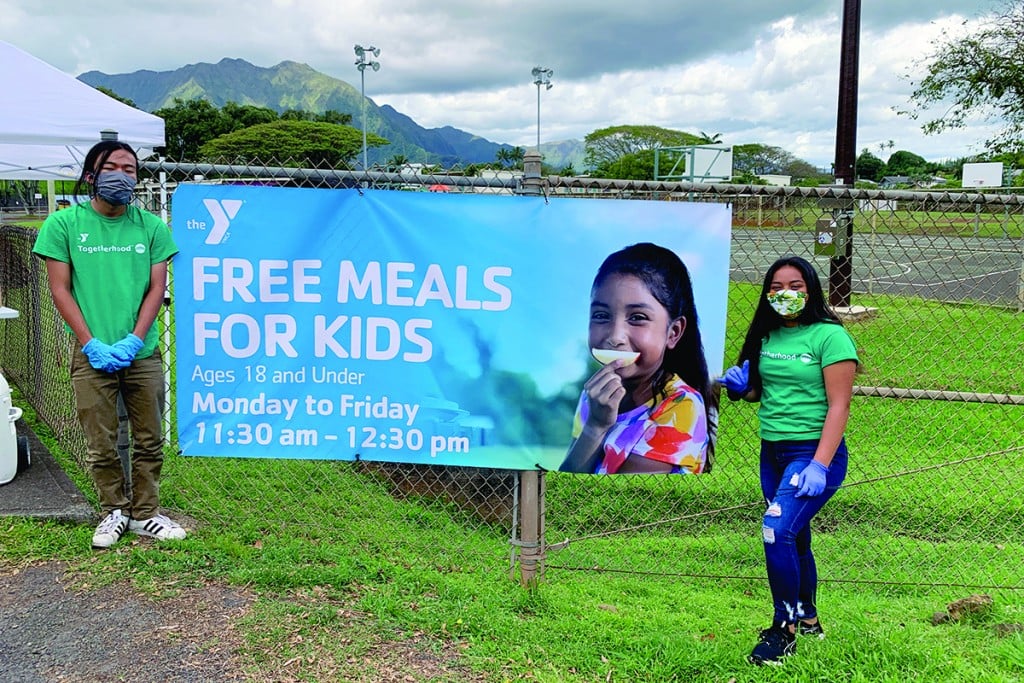 When COVID forced our communities to a sudden stop — and people worried about their health, their jobs, and their ability to care for their families — every nonprofit in the state gathered (often on Zoom screens) to figure out where they were most needed. And they went to work.
What wasn't immediately recognized was how COVID would impact those who deliver the help. Financial support comes in different ways to these groups, and for many, that support came to a stop as well. But our nonprofits are deeply committed and they kept going anyway, trusting they'd find a way.
We highlight just a few here, and we encourage readers to reach out to them and other nonprofits to offer support. The helpers need our help.
Domestic Violence Action Center
We've seen the signs over H-1 that say "Safer at Home," but that's not always the case for families experiencing domestic violence. DVAC has seen its calls increase sixfold, from 519 contacts in April 2019, to 3,038 a year later. "With a stay-at-home directive in place and courts traffic greatly reduced, there are fewer opportunities to provide much needed, lifesaving support and information," says Nanci Kreidman, the center's CEO.
Compound that with deep funding cuts coming before the end of the year and Kreidman worries how she and her team will continue to offer much-needed services, including legal representation, financial assistance, support groups, crisis intervention, and so much more.
"We are facing some dire budget situations," she says, "and we need ways to organize, mobilize and verbalize that all programs (anticipating funding cuts from state and local grants) are not equal."
YMCA
When the Y shuttered its services because of COVID, decimating revenues, the organization doubled down: It looked at the immediate needs of the community and how it could help. "Since early March, we've shifted our focus and resources to address our community's most critical needs, including providing safe child care for working parents and free healthy meals for children in need," says Mike Broderick, president and CEO.
To date, the Y has served more than 100,000 meals, and is serving as a collection hub for personal protective equipment for distribution to health care and social service workers.  It's also providing food box deliveries to homebound seniors and transitioning many of its in-person services to a virtual delivery system that includes everything from at-risk teen counseling to livestreamed exercise classes and health and well-being workshops.
But it's come at a steep cost. "Like many nonprofits, we're experiencing a devastating drop in our financial revenue," Broderick says. "To control costs, we've had to furlough more than 80% of our staff, and are left with a small number of resourceful staff members." Funding from the state, city, private foundations, and business is essential for the Y to continue its work. Broderick is especially grateful to people who've continued their memberships despite the closures. "Their membership fees keep our facilities open and our small but mighty group of staff members on board to continue serving our community."
Food Banks and Delivery Services Across the State
Demand has far outpaced what food distribution systems have traditionally provided. As reported on page 13, the Hawai'i Foodbank distributed 972,000 pounds of food in May 2019, compared to nearly 3.5 million pounds in May 2020, emptying its pantries, savings and backup resources.
While other organizations shut their doors, food banks on every island remained open, cobbling together resources to meet the need. Now, Hawai'i food banks need our help. While food drives and donations are appreciated, financial donations make the most difference, allowing the organizations to buy in bulk, stretching their dollars to feed those who need help right now.
---
"Despite the trying times of this pandemic, our communities have come together to support one another. Across Hawai'i, local businesses, nonprofits and volunteer groups have stepped up for our keiki and kūpuna, providing food, housing assistance, and other help directly to Hawai'i residents. We all need to do our part to help one another. Our food banks have been a critical lifeline during the pandemic and I have advocated for millions in coronavirus relief funding for Hawai'i programs that provide food assistance to help families struggling during these financially challenging times."
— U.S. Sen. Mazie Hirono