The Most Unique Halloween Candies Hawaii Kids Can't Get Enough Of
Young or old, local kids will recognize all of these treats.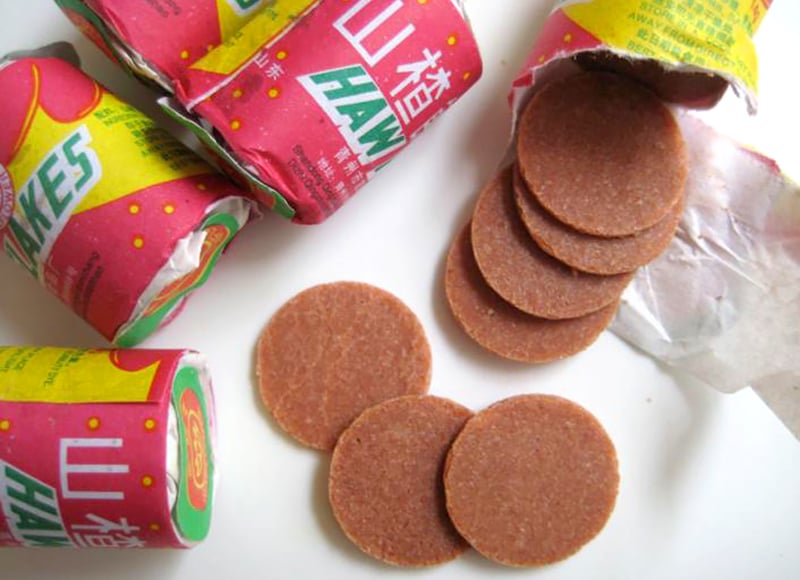 Trick-or-treating around the Islands is definitely a cultural experience. Sure, we get our Snickers, M&Ms, and Kit-Kats like anywhere else, but there are a handful of candies that Hawaii kids always expect to have thrown into the mix. Bring an adventurous sweet tooth on your next trip and you'll learn why these are absolute treats.
White Rabbit
The mainland has Tootsie Rolls, we have this soft, creamy candy wrapped in sticky rice paper that melted in your mouth.
Whistle candy
Not those Whistle Pops from the '50s—we're talking about this Japanese version. Shaped like a lifesaver, these had the potential to drive every parent insane with its ability to whistle while you sorted out the stash you collected that evening.
Rice candies
Even President Obama remembers eating these as a kid growing up in Hawaii when he mentioned them in a toast to Shinzo Abe when the Japanese Prime Minister visited Washington D.C. for a state dinner this past April. Whether it was Botan or Tomoe Ame, as a kid these were definitely a treat.
Haw flakes
As a kid you probably didn't know what a Chinese hawthorn was—the fruit this takes its name after. You just knew that sometimes you got these for Halloween and were supposed to eat them flake by flake.
Orange peel liquorice
Dried orange peel liquorice in a compact tube that fit perfectly in your pocket.
Marukawa bubble gum
You couldn't delicately tear that sliver of green tape off fast enough. But it was the strawberry flavor Fusen gum that everyone wanted for the tattoos. You know you grew up in Hawaii if you actually remember trading and bartering with these like they were actual currency on a playground during recess.
Golden Plum li hing drops
Because the best candies were the ones that took 30 minutes to finish.
Li hing mui lollipops
But the only thing better than li hing drops? Li hing drops on a stick shaped as a heart or a butterfly or a flower or a bear or a hula dancer. Confectioners can get creative with these things!
Li hing everything, basically
By the end of the night your trick-or-treat bag looked like the entire crack seed aisle at Longs. For those who don't know, li hing mui is a dried plum with a salty, sweet, and sour taste—super popular across Hawaii. Its sold in a powder version here that locals sprinkle on everything from pineapple to mochi crunch.
Samurai ice cakes
Bless the kind souls who knew how hot you were in your Spiderman costume and gave you these to cool down. (Pro tip: You could put some powder from any of the li hing candies you got that night on these and give it an extra boost of flavor.)
Guri Guri
Or if you were REALLY lucky you lived in a neighborhood that had a house giving out these slushie-meets-sherbert-ice-cream creations, usually straight out of someone's cooler. The recipe to this Japanese family concoction originated in Maui at Tasaka Guri-Guri, a family-owned frozen dessert shop that opened in the early 1900s.
Hurricane Popcorn
The most important step to this one? Make sure the kernels aren't piping hot before throwing it in that plastic bag! Not easy, but patience is a virtue.
Strawberry bon bons
Not nearly as local or regional as the rest on this list, but didn't these just seem insanely more popular in Hawaii than anywhere else?!
Yan Yan
Rationing each dip and bite to make sure you had enough frosting for the crackers was the biggest challenge.
Chocolate-covered macadamia kisses
Can't go wrong with a classic.