The Origins of the Global Giving Tuesday Event
What happens when great philanthropic ideas catch fire.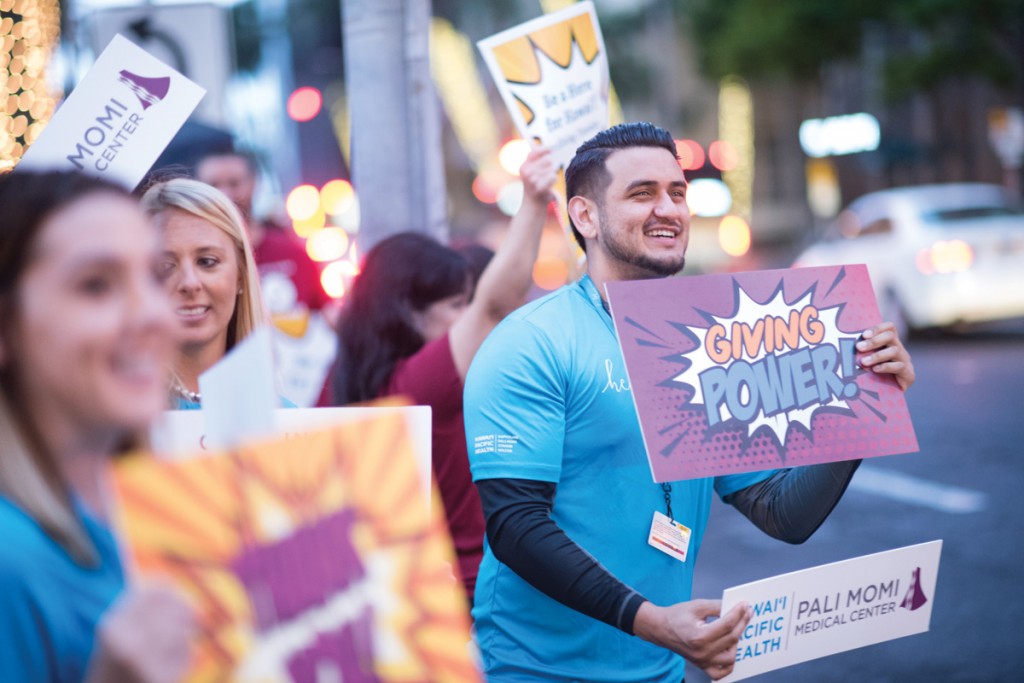 It started as a simple conversation in 2012 when leaders from two East Coast nonprofits asked a simple question: "Why isn't there a day for giving?" A follow-up question took the idea a step further: "What if we had a day for anyone, anywhere to give?"
Welcome to Giving Tuesday, a global event that connects diverse groups of individuals, communities and organizations around the world for one common purpose: to inspire people to give back to causes and issues that matter to them personally. The journey that began with a simple question and a follow-up, has since grown into the biggest giving moment in the world: Giving Tuesday, which comes on the heels of Thanksgiving and right after the unbridled consumerism of Black Friday and Cyber Monday.
The nonprofit founders were inspired by the belief that people fundamentally want to give and that technology and social media could be harnessed to "create a massive wave of generosity that lasts well beyond that day and touches every person on the planet," according to the Giving Tuesday website.
Thinking big has paid off. During last year's Giving Tuesday, 150 countries raised over $400 million for charities around the world. More than that, the movement encouraged communities to come together to participate in acts of generosity to help improve their neighborhoods.
#GivingTuesdayHI
Hawaii residents should be proud of our own Giving Tuesday success story. In just two years since the Hawaii Community Foundation's first awareness-raising rally on a street corner in Downtown Honolulu, the local effort known on social media as #GivingTuesdayHI has ballooned in terms of public engagement, corporate participation and total giving.
HCF's first partner, the Bank of Hawaii Foundation, was soon joined by the First Hawaiian Bank Foundation, Hawaii News Now, Hawaii Gives Back magazine, Joseph Esser Photography Show and Tell Audio Solutions, and chef Russell Siu of 3660 on the Rise and Kaka'ako Kitchen. They took over the intersection of Honolulu's Bishop and King streets in 2017 for a festive Giving Tuesday awareness event, which included business card drawings in which the winners selected nonprofit organizations to receive grants ranging from $500 to $1,000, provided by HCF and its banking partners.
"It's a great time to remember those in need. Anybody can come and participate," says Siu, who laid out rows of delectable food on the corner of Bishop and King streets that morning and created a special menu item for the month, donating 20% of earnings from that dish to HCF.
"Giving Tuesday isn't just about donating dollars; it's about communities coming together and inspiring people to support the many nonprofit organizations doing the hard work to help people and families," notes Micah Kane, HCF's CEO and president.
Many of us in Hawaii have plenty to celebrate around the holidays. But many others in Hawaii also struggle and rely on local nonprofits for food, clothing and services like case management or mental health treatment. If we all do a little to support our community, the holidays will shine a little brighter for a lot of people.
What Can You Do?
On Giving Tuesday and throughout the year, you can give of your time, talent or treasure to support those in your community.
This year, you can help kick off Hawaii's Giving Tuesday with local businesses and community members on Dec. 3 from 6 to 10 a.m., where Bishop and King streets intersect. HCF, together with our partners, will transform Downtown Honolulu into a celebration of the power of giving.
"We want people to support your malama organization in your community," says Puni Jackson of the local nonprofit Kōkua Kalihi Valley, who made a traditional Hawaiian healing compound from turmeric for Giving Tuesday participants. "You can donate with your own work, with your hands, with your love, with whatever resources you have."
Igniting CHANGE
Everyone can be a part of creating positive CHANGE for Hawaii by aligning their giving with the giving of others. The Hawaii Community Foundation's CHANGE framework is inspiring people and organizations from all segments and sectors of the community to mobilize around critical issues, to move the needle on stubborn problems and to make positive changes that will stick. To learn more about how to use the HCF CHANGE framework when you make your year-end gifts, visit HawaiiCommunityFoundation.org/CHANGE.
COMMUNITY & ECONOMY   $4.8M
HEALTH & WELLNESS           $16.2M
ARTS & CULTURE                $3M
NATURAL ENVIRONMENT    $5.1M
GOVERNMENT & CIVICS      $8.8 M
EDUCATION                       $12.7 M
Be part of Giving Tuesday by posting on social media with #GivingTuesdayHI.
Giving Tuesday Partners
American Savings Bank
aio Foundation
Assistance Dogs of Hawaii
Bank of Hawaii
Central Pacific Bank
Chef Russell Siu, 3660 on the Rise & Kaka'ako Kitchen
First Hawaiian Bank
Hawaii Gives Back magazine
Hawaii News Now
Honolulu Magazine
IONA Contemporary Dance Theatre
Joseph Esser Photography
Kokua Kalihi Valley – Ho'oulu 'Aina
Show & Tell