The Pools of Oheo on the Road to Hana is closed indefinitely
Here's the latest update and safety precautions you need to know before visiting.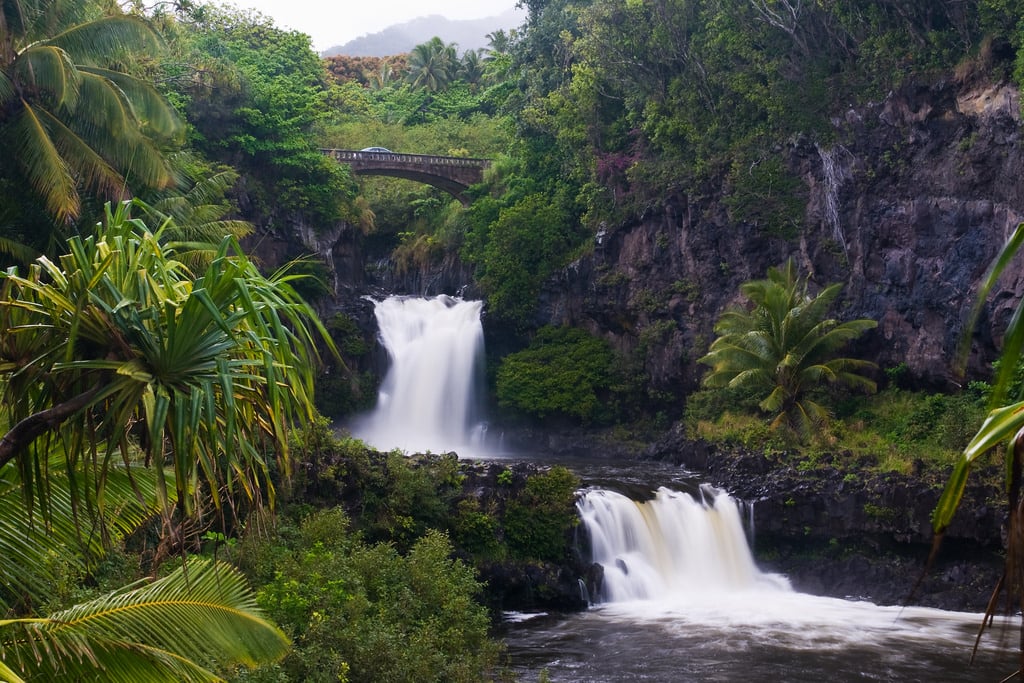 It's one of the most recognizable sights on Maui, the Pools of Oheo, a lovely stop in East Maui's Kipahulu District of Haleakala National Park, also known as Seven Sacred Pools.
But, before you hit the Road to Hana pavement to get here, be aware of this important National Park Service alert that's still in effect: the Pools of Oheo are closed indefinitely.
Due to storm damage last month, an unexpected rockslide occurred creating ongoing safety concerns for visitors. The park says it likely happened because of oversaturated soils and heavier-than-expected rainfall in the Kipahulu and Hana areas for the season.
Signs are posted throughout the park notifying visitors upon arrival that the trail down to the Pools of Oheo is still accessible, however, visitors are restricted from entering them.
"We are keeping the pools closed out of an abundance of caution. The safety of park visitors and our employees is our primary concern," said park superintendent Natalie Gates in a statement, adding, "with current historic rainfall, we want to emphasize that any cliffside area in the park could be dangerous. Visitors should remain on designated trails at all times."
In comparison to prior incidences with rockslides, the most recent episode is "much worse," says Polly Angelakis, the chief of interpretation for Haleakala National Park. "We have to go through a contracting process with an engineer to assess the stability of the pool area."
The park is hoping to open the Oheo pools again within the next few weeks or sometime in March.
That said, this shouldn't deter you from visiting the Kipahulu District of Haleakala National Park, 12 miles past Hana Town, where you can hike the Pipiwai Trail to 400-foot Waimoku Falls, among other trails like Kuloa Point and Kahakai, which are still publicly accessible.
For further information, call 572-4400 or visit nps.gov/hale.