The Story of Lanai's Fascinating Shipwreck Beach
At 6 miles long, this stretch of Lanai's north shore known as Shipwreck Beach holds at least a dozen wrecks deteriorating on its shore.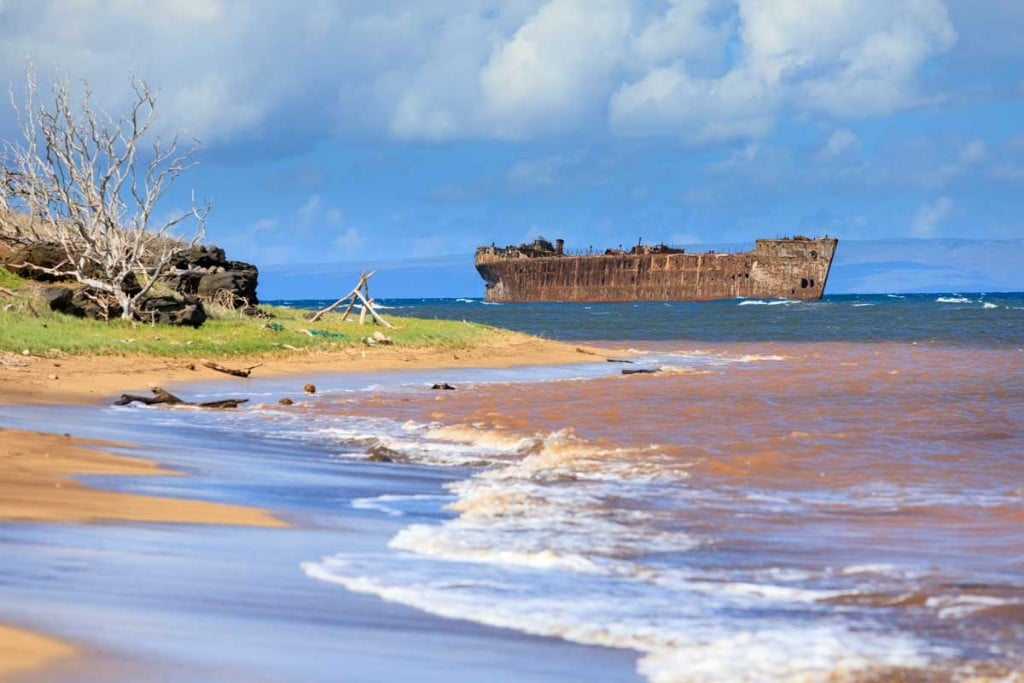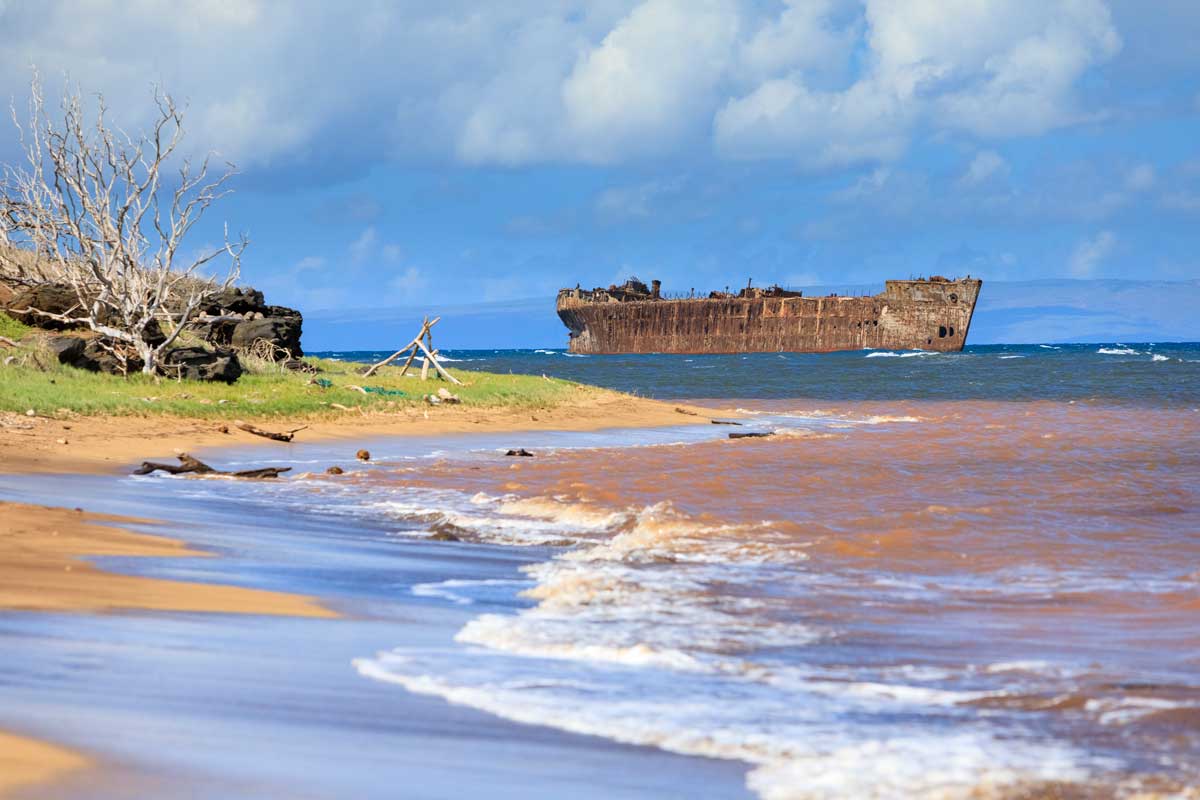 Strong trade winds and big channel swells have made the north shore of Lanai a hazardous area for navigation, evidenced by the ships that have wrecked along its 6-mile coastline known as Shipwreck Beach. There are at least a dozen vessels known to have been accidentally, and sometimes intentionally, grounded here, from barges and steamships to schooners, and, for this reason, it has become a popular spot for beachcombing, hiking, and photographing its large wrecks.
"We know the 19th-century steamship company owners did intentionally get rid of a lot of their interisland steamships that were servicing the plantations and carrying passengers," says Hans Van Tilburg, a maritime heritage coordinator for NOAA's office of marine sanctuaries. "When those vessels were done with their useful lives, the owners considered that coastline an easy place where they could take the hulk, the remaining hull, and just kind of let it go and it would beach itself onto the reef."
The two most prominent wrecks you see when visiting the area are World War II-era navy vessels that were intentionally grounded: the YOGN-42, a ferro-cement navy fuel barge (the first visible offshore wreck at Kaiolohia Bay), and the navy yard oiler YO-21 that's on the western end 6 miles away at Awalua Bay. The YO-21 is one of the few remaining vessels that was present at Pearl Harbor on Dec. 7, 1941.
"Some people have confused the YOGN-42 with the Liberty ship, but it's not a Liberty ship. It's a WWII-era self-propelled fuel tanker, and it's made out of steel and concrete," says Tilburg. "It's got a big concrete hull, so it's pretty stout and pretty strong. That's why it's still there."
Between these two offshore wrecks, you'll find 19th- and 20th-century ship timbers deteriorating along the shore, while their boilers, anchors and engines are becoming encrusted with coral and algae, and turning into part of the reef over time.
Though most visitors tend to turn around at the first bay after seeing the YOGN-42 ship, the 6-mile shoreline is open for exploration. "It's not the flattest hike, there's some scrambling over rocks, but it's not that challenging and it's a beautiful hike and a wonderful area," says Tilburg.
Directions: It's about 45 minutes from Lanai City. Take the highway past the Lodge at Koele and turn right onto the paved Keomoku Road (Highway 430). At the sign, turn left onto the dirt road and prepare to hike a short distance on the beach to reach where you can view the YOGN-42 about 200 yards offshore. (An off-road vehicle is strongly encouraged, and do not attempt to drive on the dirt roads if the road is wet.)