The surfboards that won Pipeline are on display at Turtle Bay Resort
From the board Tom Carroll snapped to the board that won Andy Irons a championship, the exhibit pays homage to surf culture at Pipeline.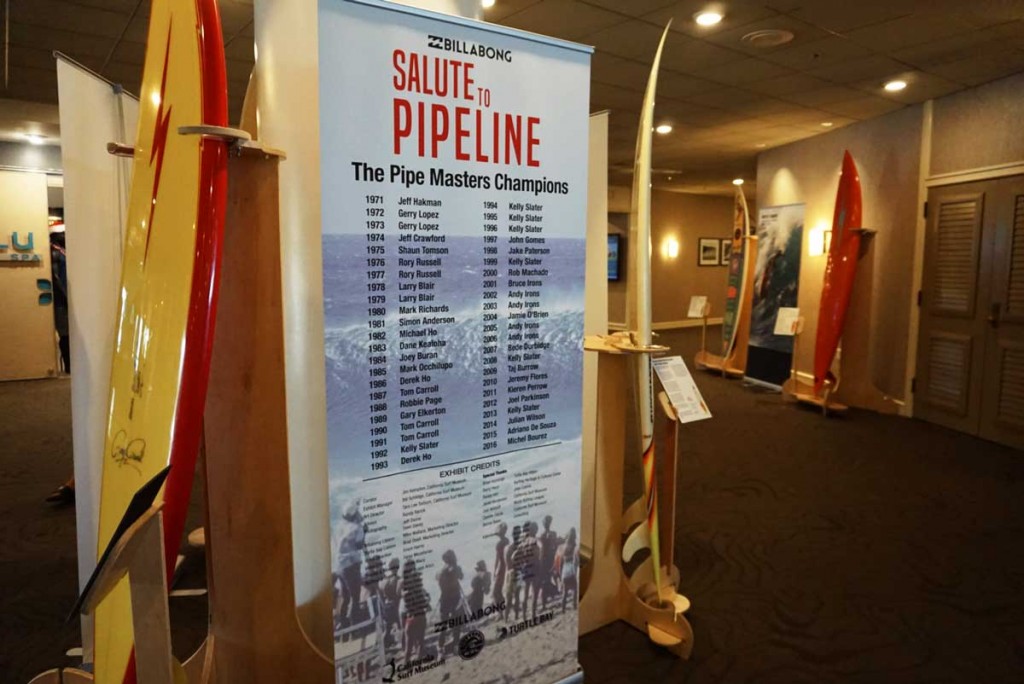 Celebrating the surfers, surfboards and shapers, the California Surf Museum opened the new "Salute to Pipeline" exhibit December 10 at Turtle Bay Resort on Oahu's North Shore. Sitting roughly 5 miles from the world-famous Pipeline surf break, Turtle Bay Resort is an easy enough stop to add to your North Shore itinerary while learning about surf culture in the Islands. The display primarily focuses on the winning surfers of the Pipeline Masters (the third and final North Shore surf contest in the Triple Crown) and their iconic boards, but it also tells the story of board design from the mid-'60s to present-day.
"The best way to tell the story of the shapers, the surfers and the wave is through the boards," says Jim Kempton, the president of the California Surf Museum. "And so you see boards here that aren't the most beautiful looking boards because they are the boards these guys actually won their events on. About 50 to 70 percent of the boards are a board that these guys won the Pipe Masters on, from Joyce Hoffman to Gerry Lopez to Rory Russell all the way up to the ones John, Kelly and Andy were riding."
The exhibit will be on display through February 10 before moving to California where it will be exhibited next at the California Surf Museum.
For more information, contact The Guidepost at Turtle Bay Resort at (808) 293-6020, turtlebayresort.com.