These 8 local microbreweries are changing Hawaii's beer scene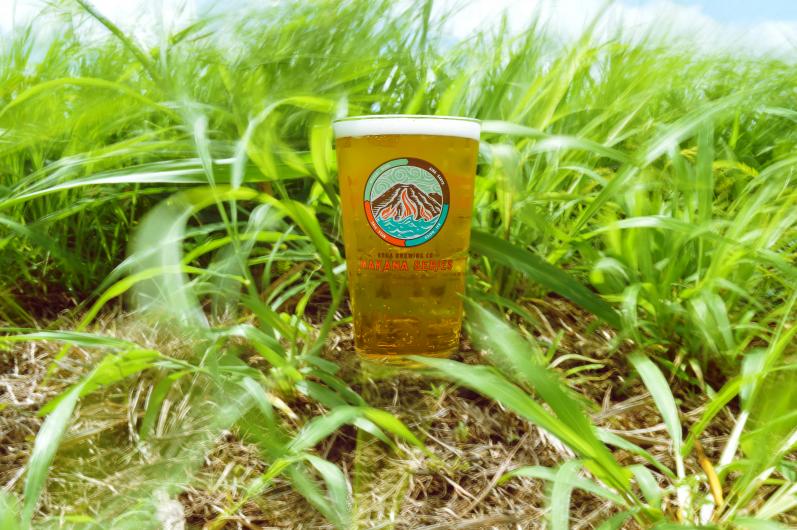 Other than brewing your own beer at home, there is nothing more appropriate for celebrating National American Beer Day than visiting one of Hawaii's microbreweries.
In the last five years the craft beer scene in the Islands has blown up, catching up to the trend in the mainland. Here is a guide to some of our favorite breweries across Hawaii so you can celebrate National American Beer Day with some of the local craftsmen by checking out their facilities, grinding their pupu and drinking their brewskis.
HAWAII ISLAND
Kona Brewing Co. just launched a limited-edition wheat ale called "Makani." It's made from honey that bees make from the nectar of the koa tree blossom and is only available in Hawaii. Try the Makani wheat ale at Kona Brewing Co.'s flagship pub and brewery on Hawaii Island. $5, tours 10:30 a.m. to 3:30 p.m. everyday; pub open 11 a.m to 9 p.m. Monday through Thursday, 11 a.m to 11 p.m, Friday and Saturday, 74-5612 Pawai Place Kailua-Kona, (808) 334-2739, konabrewingco.com.
Come for the craft beer and stay for the Mexican food! The Big Island Brewhaus is known for its world-class brewskis, but the brewpub is renowned for good times in Waimea. There is delicious Mexican food by Tako Taco Taqueira and we suggest ordering the nachos and washing it down with their Paniolo Pale Ale. Noon to 8 p.m. Sunday, 11 a.m. to 8:30 p.m., Monday through Saturday, 64-1066 Mamalahoa Highway, Kamuela, (808) 887-1717, bigislandbrewhaus.com.
Hawaii Nui Mehana Brewing Company
You can't tour the brewery, but you can visit its tasting room in Hilo. Try the delicious craft beers and also purchase a custom split-pack, which is only available at its headquarters. The company also recently started making the Tsunami IPA in tall boy cans and it's a winner! Free tastings, noon to 5 p.m. Monday, Tuesday and Thursday, noon to 6 p.m. Wednesday and Friday, 275 East Kawili Street, Hilo, (808) 934-8211, mehanabrewing.com.
MAUI
While you easily could hang out at their brewpub in Kaanapali, to get the full Maui Brewing Co. experience we suggest visiting the Maui Brewing Co. brewery in Kihei. It's a 45-minute tour of the facilities and there is also a "mini beer school" with a guided tasting of Maui Brewing Co.'s four flagship beers. There are also various food trucks at the brewery so you can get tasty pupu (tapas) to go with the locally-made craft beer. $15, Tours are at noon, 1:15 p.m, 2:30 p.m. Sunday through Saturday, 605 Lipoa Parkway, Kihei, (808) 213-3002, mauibrewingco.com.
OAHU
This brewpub in Kakaako is a popular watering hole for locals because of their unique craft beers with Hawaiian names like the Pia Mahiai (Farmer's Beer). It originally started as a limited-edition brew for an event, but grew into one of the flagship beers of Honolulu BeerWorks. Although they don't run tours of the brewery you can see where they make the beer by just looking pass the bar. 11 a.m. to 10 p.m. Monday through Thursday, 11 a.m. to midnight Friday and Saturday, 328 Cooke Street, Honolulu, (808) 589-BEER, honolulubeerworks.com.
Located in the heart of Waikiki, this brewpub is cranking out tasty pupu and even better beer! Its Deepah Double IPA and soft pretzel are an amazing combination that deserves to be tried at least once. Like BeerWorks, there are no tours of the brewing facility available, but the company brews all of the beers on property.
11 a.m. to 11 p.m. Sunday through Thursday, 11 a.m. to midnight Friday and Saturday, 1945 Kalakaua Ave., Honolulu, Waikikibrewing.com.
KAUAI
For the past two years, Kauai Beer Company has been making tasty beer and throwing fun community events. Its artisan batches of craft beer change frequently depending on the time of year and coinciding holidays. It's only open Wednesday through Saturday so keep that in mind.
11 a.m. to 10 p.m., 4265 Rice Street, Lihue, (808) 245-2337, kauaibeer.com.
Kauai Island Brewery and Grill
Formerly the Waimea Brewing Company, this brewpub features a full bar and kitchen with a happy hour from 3:30 to 5:30 p.m. They have 10 house beers on tap and there are five 55-inch flatscreen TVs, so this is probably the best place to watch a ball game on this list. 11 a.m. to 5 p.m., 4350 Waialo Road, Port Allen, (808) 335-0006, kauaiislandbrewing.com.