This slack-key guitar solo is making everyone nostalgic for Hawaii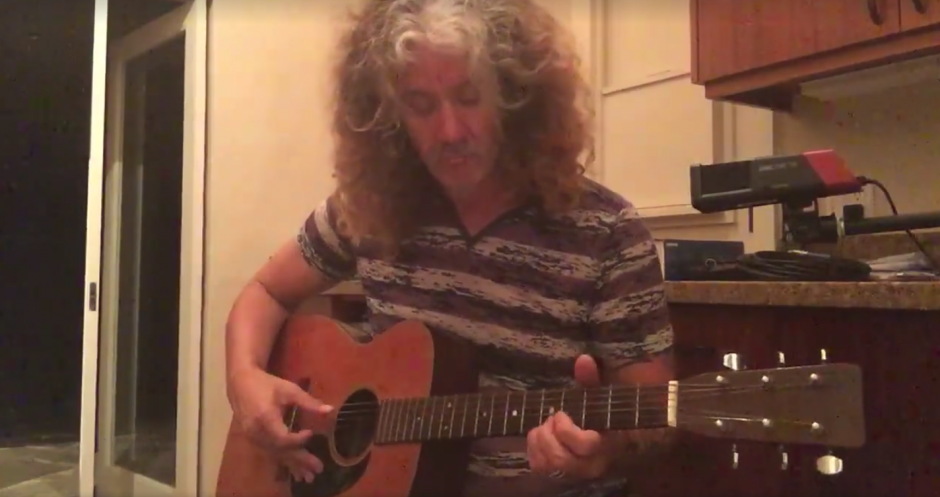 If you want to know what the Islands sounds like, just press play and let the soothing strings of this acoustic guitar wash over you like a gentle breeze and take you there.
Local musician Wayne Enos of the Kahaluu, Oahu group Natural Vibrations shared this video on his Facebook page casually playing "He Aloha No O Honolulu" last night. Ki hoalu, or slack-key, is a style of guitar playing that originated and developed in Hawaii, and is considered one of the world's great acoustic guitar traditions. Literally it translates to "loosen the key," in this case detuning ("slacking") the keys to produce its rich, tonal sounds.
In this video, Enos is playing in the old G major tuning known best by its old time nickname "taro patch," one of the oldest tunings and probably the most widely used today across the Islands.
A sampling of the resounding comments: "Sounds like home."
"This song brought back memories for me, I could picture my mom playing this song, she loved playing slack key."
"Beautiful, takes me back small kid time listening to gramma telling her stories wen she was growing up."
"Auuurriitee..takes me back to my pops when he was jamming those classics."