This video of a rapid Hawaii surge swell proves how unpredictable the ocean is
Ocean safety is no joke.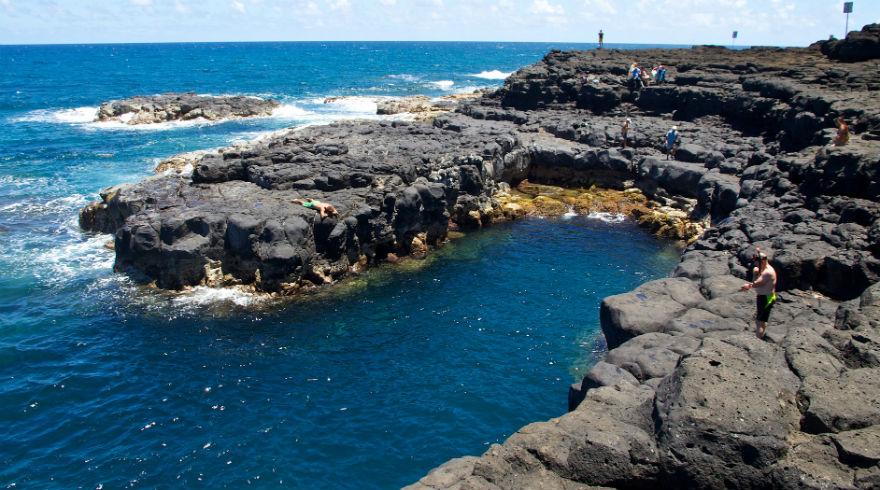 Hawaii's beaches can be great places to swim and surf, but it's important to realize that the ocean isn't always the calm and placid scenes depicted on postcards. The reality is the ocean is completely unpredictable, something anyone who's grown up around the water their entire lives, even the strongest of swimmers, would agree with …
Which is what makes this video so riveting to watch. What begins as a swim in a fairly steady current rapidly changes within seconds—proof of how a tide can drastically change at the flip of a switch. No Hollywood special effects needed; just the force of nature.
Often mistaken for Queen's Bath, the area filmed here is actually a surge area adjacent to the unique tide pool on Kauai. Posted signs prohibit entering the area because of reasons exactly like this.
"The surges are caused by swell," Pat Caldwell, Hawaii's foremost surf forecaster for the NOAA, tells HAWAI'I. "Waves generated remotely beyond 1500 nm away have lulls up to five to 10 minutes between the bigger wave groups, and the largest wave groups can be separated by about an hour or more. So it is easy to be misled into thinking the waves are low enough to play in or near them if one did not watch the ocean long enough before entering."
It's important for visitors and residents alike who are exploring Hawaii's coastlines to always follow safety precautions and warnings and to stay educated and updated on ocean safety.
Correction: October 30, 2015
An earlier title of this article incorrectly referred to the change in sea level as a tide change instead of a surge swell.