This week's Hawaii Arbor Day festivities feature Native Hawaiian tree giveaways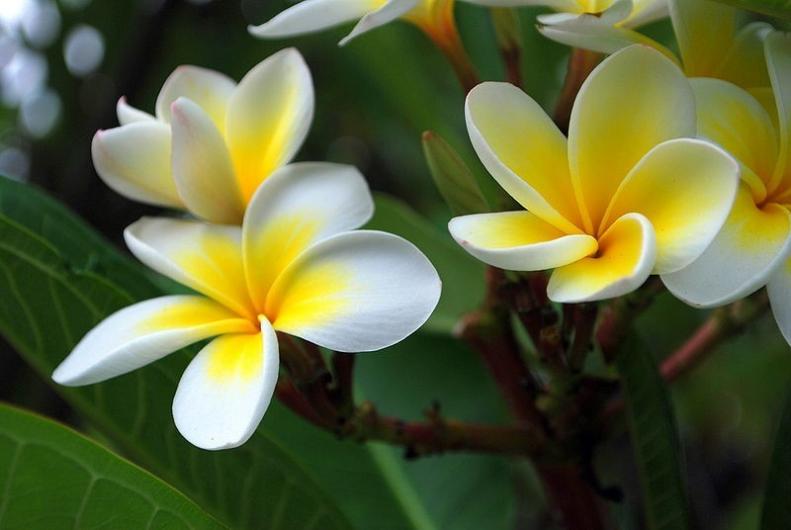 In Hawaii, Arbor Day falls on the first Friday in November. If you happen to be in the Islands this week, there are plenty of tree-planting opportunities and green celebrations.
The Territory of Hawaii first observed the day in 1905 when Gov. George Robert Carter proclaimed Nov. 3 as Arbor Day and recommended that all public schools dedicate part of that day to planting trees and shrubs on school grounds.
Arbor Day's origins are tied to event held in Nebraska in 1872, through which tree-planting was encouraged as a means to prevent destruction of forests. Most of the states on the U.S. mainland celebrate Arbor Day during the spring planting season.
Here's a listing of various events, collected by Arbor Day Hawaii, a nonprofit sponsored by Friends of Hawaii's Urban Forest.
OAHU
• Hawaiian Electric Company's tree/shrub giveaway — Hawaiian Electric Company (HECO) and its partners will give away 2,700 trees and shrubs on Sat., Nov. 5 at six locations across the island. One plant per family, while supplies last.
You can select from a variety of popular fruit trees, flowering shrubs, and native plants. Certified arborists and volunteers will be on hand to assist you in selecting plants. You'll also get information to help you to properly site, plant, and care for your tree. For information about the giveaway's six locations and pickup times, click here.
• Hoakalei Cultural Foundation's Ewa Beach Arbor Day giveaway — Hoakalei Cultural Foundation will hold its fifth annual Arbor Day giveaway at the Keoneula Elementary School in Ewa Beach, Sat., Nov. 5.
Interested in picking up three Native Hawaiian plants? If so, organizers request that you pre-register for an hour-long mini-workshop. The plant trio: ground cover called ilima papa (Sida fallax); a shrub, hinahina 'Ewa (Achyranthes splendens var. rotundata); and a tree, naio (Myoporum sandwicense). Workshops are set for 8 a.m. and 10 a.m. For more information about pre-registration and plant experts slated to take part in the event, click here.
MAUI
• Hawaiian tree giveaway at Maui Nui Botantical Gardens — Maui Nui Botanical Gardens in Kahlui will host an Arbor Day giveaway on Sat., Nov. 5, from 9 a.m. to noon. Organizers plan to hand out 1,000 Hawaiian trees and "Polynesian-introduced trees" at the event is co-sponsored by the Kaulunani Urban and Community Forestry Program, Maui Electric Company, and the County of Maui Department of Water Supply.
The event will also feature green-minded educational booths, free guided tours of the botanical gardens' native Hawaiian and Polynesian-introduced plant collections, Hawaiian Makahiki games, plus gift items for purchase as a fundraiser for the botanical gardens. For more information, click here.

KAUAI
• Kauai Arbor Day giveaway at Kukui Grove — There will be more than 2,000 free trees at this year's giveaway, with the focus is on native plants at the giveaway set for Sat., Nov. 5, 9 a.m. to 1 p.m., at Kukui Grove shopping center in Lihue. There will also be free compost available, as well as educational giveaways.
In addition, the event will also feature educational booths sponsored by conservation groups. By "talking story" with these educators, you can earn stamps that will entitle you to additional free trees. For additional information about the event's organizers, click here.

BIG ISLAND
• Amy B.H. Greenwell Ethnobotanical Garden Arbor Day Celebration, 
Tree Giveaway, and Seed Exchange — Amy B.H. Greenwell Ethnobotanical Garden in Captain Cook, will hold a three-day event, Nov. 4-6. Among the highlights: woodworkers making poi boards, free garden tours, and a giveaway of 500 native trees. The giveaway (one per person) is set for 9 a.m. to noon on all three days, while the supply lasts. The trees will be rationed so that there are trees to give away each day. The seed exchange, featuring locally adapted plants, is slated for Sat., Nov. 5, from 2 p.m. For more information, click here.
• Arbor Day giveaway in Hilo — Kua O Ka La Public Charter School, Hooulu Lahui, Kaulunani Urban and Community Forestry Program, Hawaii Electric Light Company, and Makuu Farmers Market are teaming up to hold together their 10th annual Arbor Day tree giveaway. The event is set for Sat., Nov. 5, 9 a.m. to noon at the Hawaii Electric Light Company office in Hilo. There will be 600 freebie trees. For more information, click here. Kua O Ka La Public Charter School will also be giving away trees at the Makuu Farmers' Market, on Sun., Nov. 6, 8:30 a.m. to 11:30 a.m.