Three Kauai boutiques worth the splurge
These small, often quirky shops provide plenty of unexpected treasures for those who look hard enough.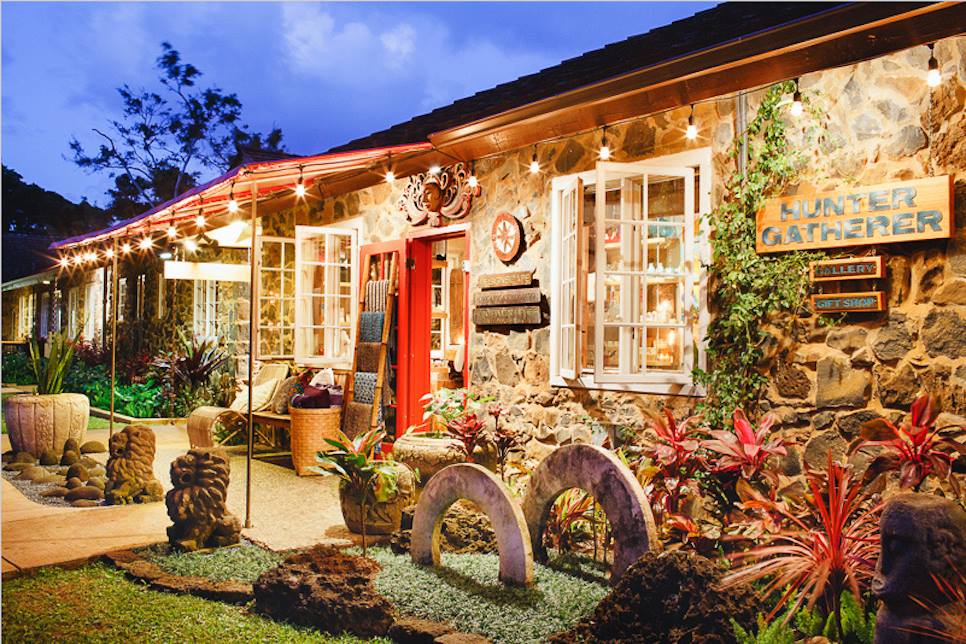 Looking for something unique as a Kauai keepsake? These often tiny, and definitely quirky shops provide plenty of unexpected treasures for those who look hard enough.
Forage for keepsakes
A designer of landscapes and home interiors, David Brune was hunting for custom furnishings in Indonesia when it occurred to him to fill the open space on his Kauai-bound shipping container with small, handcrafted treasures. The novelties he collected became the original stock for Hunter Gatherer, Brune's boutique of exquisitely curated art and homewares. What began as a 300-square-foot store of Balinese imports has tripled in size, expanding to include one-of-a-kind curiosities from Brune's global travels, as well as goods by Kauai artisans. From profanity-laced greeting cards and Turkish towels to custom surfboards and crystals, the shop is tied together by a modern Asian aesthetic. Open Monday through Saturday 10 a.m. to 6 p.m., 4270 Kilauea Rd., Kilauea, huntergathererhawaii.com.
Find Niihau Treasures
At JJ Ohana, walk past the lunch counter into the second room, around the knick knacks and Hawaiiana gifts, and you'll find two large glass cases carrying Niihau shell lei. Store owner Gale Sagucio is also a jewelry maker, crafting lei made entirely of Niihau shells brought to the island of Kauai by Niihau residents. With lei such as these commanding prices from $100 to $30,000, authenticity is important and the Niihau Cultural Heritage Foundation confirms these are undeniably real. 3805 Hanapepe Rd., Hanapepe, jjohana.com.
Stock up on Kauai tees
A necessary stop on every trip to Kauai, Aloha Exchange is easily found in Kalaheo off Kaumualii Highway. It's a surf shop carrying local and national clothing and swimwear brands, camping and underwater equipment. The store's owners, Nathan "Sparki" Metzger and Jerimiah "Jaimie" Dillberg, along with designer and store buyer Ashley Johnston (who's also the owner of clothing line "Lucky We Live Hawaii") create fun sayings on cute, graphic tees that can only be found here. "I'd rather be at Polihale" and "Take me to Kokee" are some of our current favorites. 2-2535 Kaumualii Hwy., Kalaheo, (808) 332-5900, thealohaexchange.com.