Three Unique Kauai Cottage Retreats
Kauai offers an array of unique lodging experiences, and, because lodging can set the tone of your vacation, it's important to choose wisely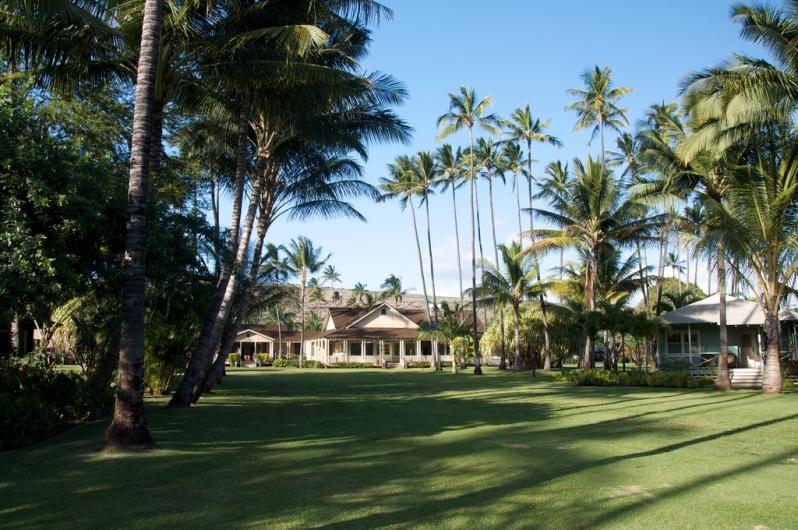 Your escape will be dramatically different if you decide to shack up at a resort replete with every luxury under the sun or if you choose instead to unwind in an oceanview tent beneath a sky of brilliant stars. Here, your options extend far beyond campsites and hotels. Check out three noteworthy retreats you should also consider on your next visit to the Garden Isle.
You'll know it when you see it. Steps from crescent-shaped Hanalei Bay and just a quarter-mile from the shops and restaurants of Hanalei town stands a charming plantation-style cottage lassoed by a ring of colorful vintage surfboards. A neighborhood icon, the unmistakable Hanalei Surfboard House is bursting at the seams with character. Choose from one of two private suites: The Elvis or The Cowgirl. Both are equipped with a private entrance, a private lanai, a kitchenette, a water purification system and California king-sized beds dressed in Egyptian cotton. Ukulele, fresh fruit, blooming orchids, Elvis Presley memorabilia, maps of Oceana and other Hawaiiana adorn the walls and tabletops. Campy and kid-free, this north shore retreat is most prized for its no-frills warmth and knock-out location.
5459 Weke Road, Hanalei • (808)651-1039 • hanaleisurfboardhouse.com
$350 per night + tax and a $95 one-time cleaning fee. 
This secluded retreat of Japanese and Polynesian influence stands on a quiet hilltop in Moloaa, an undiscovered North Shore enclave tucked alongside the sea. With its French doors and private jacuzzis, The Palmwood epitomizes modern luxury while also retaining a country charm that is intimate, unpretentious and low key. Choose from three guest rooms, all of which incorporate the outdoors into sleek interior designs. Artistic guestroom furnishings, pastoral lanai views, complimentary bicycles and tropical gourmet breakfasts are all part of The Palmwood's exquisite offerings. Stay here for a heaping dose of peace and relaxation.
6867 Koolau Road, Moloaa • (808) 823-0752 • thepalmwood.com
$295 to $330 per night + tax and a $75 one-time cleaning fee. 
At the historic Waimea Plantation Cottages on Kauai's remote west side, this cluster of beautiful bungalows is a nod to the relaxed, culturally rich plantation era of the 1800s. Set amid a serene oceanfront coconut grove where roosters crow and chickens play, each cottage has been carefully restored and generously adorned with a lanai overlooking a grassy lawn that sprawls out to meet the sea. Here the weather is typically hot, dry and sunny and life is slow. There's absolutely no hustle and bustle, just cool breezes and wide open beaches. Stay here if you're looking for a distinctly Kauaiian experience or if you plan to spend any significant amount of time exploring Waimea Canyon or neighboring Kokee State Park on the canyon's northern rim – both are less than 15 miles away.
9400 Kaumaulii Highway, Waimea • (808) 338-1625 • waimeaplantation.com
Rates vary by season, from $149