Timbers Kauai Raises the Bar on Luxury Vacation Rentals
Rest your head in the home of your dreams at the rentable residences managed by Timbers Kauai.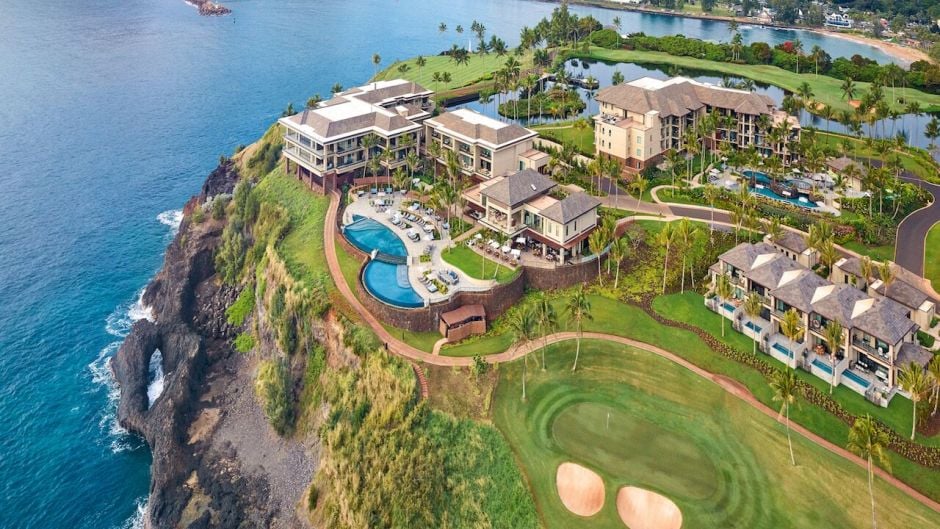 Stepping into the ultra-luxe Kaiholo Residences is like entering the house of your wildest dreams. Owned and operated by Timbers Resorts, which specializes in the development and operation of luxury residence clubs, vacation homes and resorts, Kaiholo Residences features three or four bedrooms, depending on which town house you rent. As you open the front door, you'll be immediately greeted by a sizable entryway, which leads into the unit's comfortable living room and kitchen area.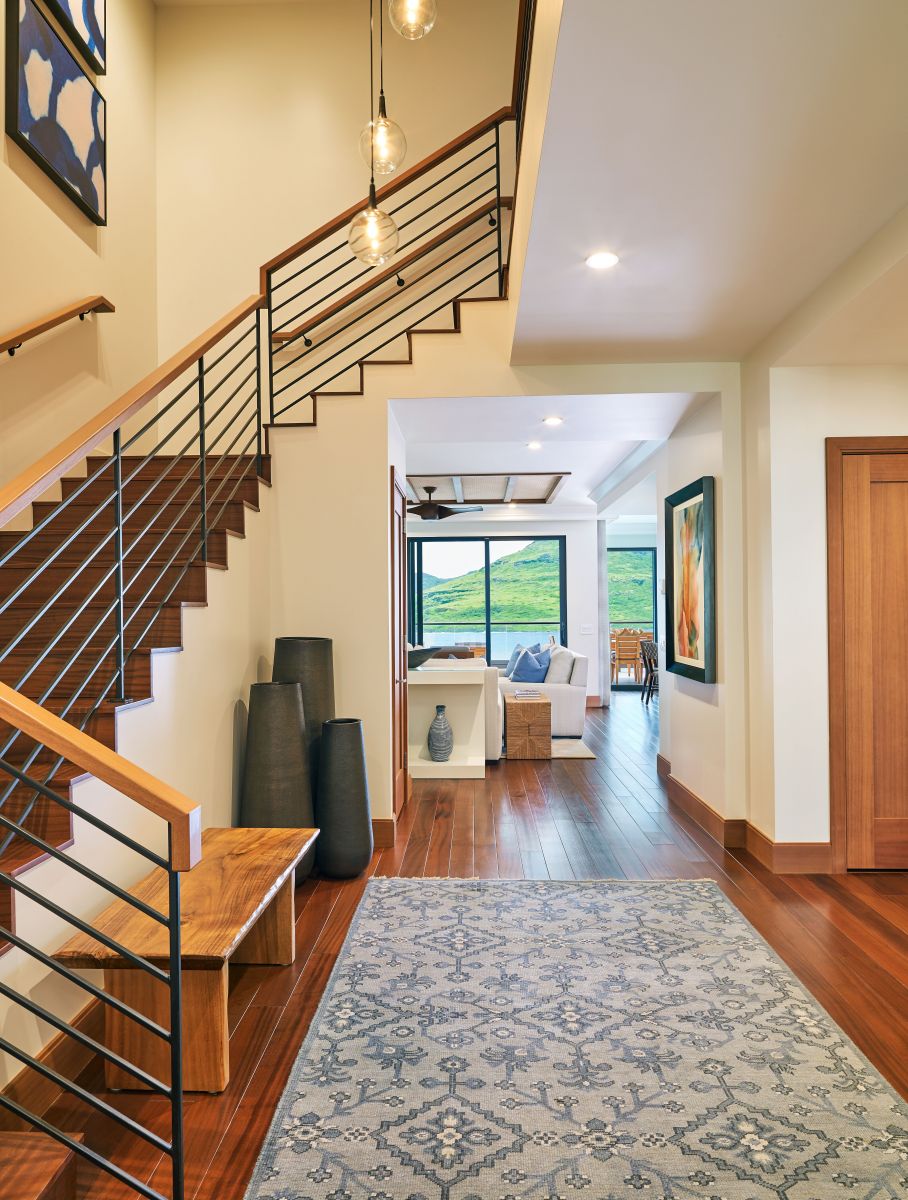 Here, couches and lounge chairs are decked out in tasteful sea-inspired pillows, fitting for a room that looks out over Nawiliwili Bay. Open the living room's sliding glass doors and peer out over the resort grounds from the townhouse's main porch, which comes equipped with more chairs for lounging and a grill.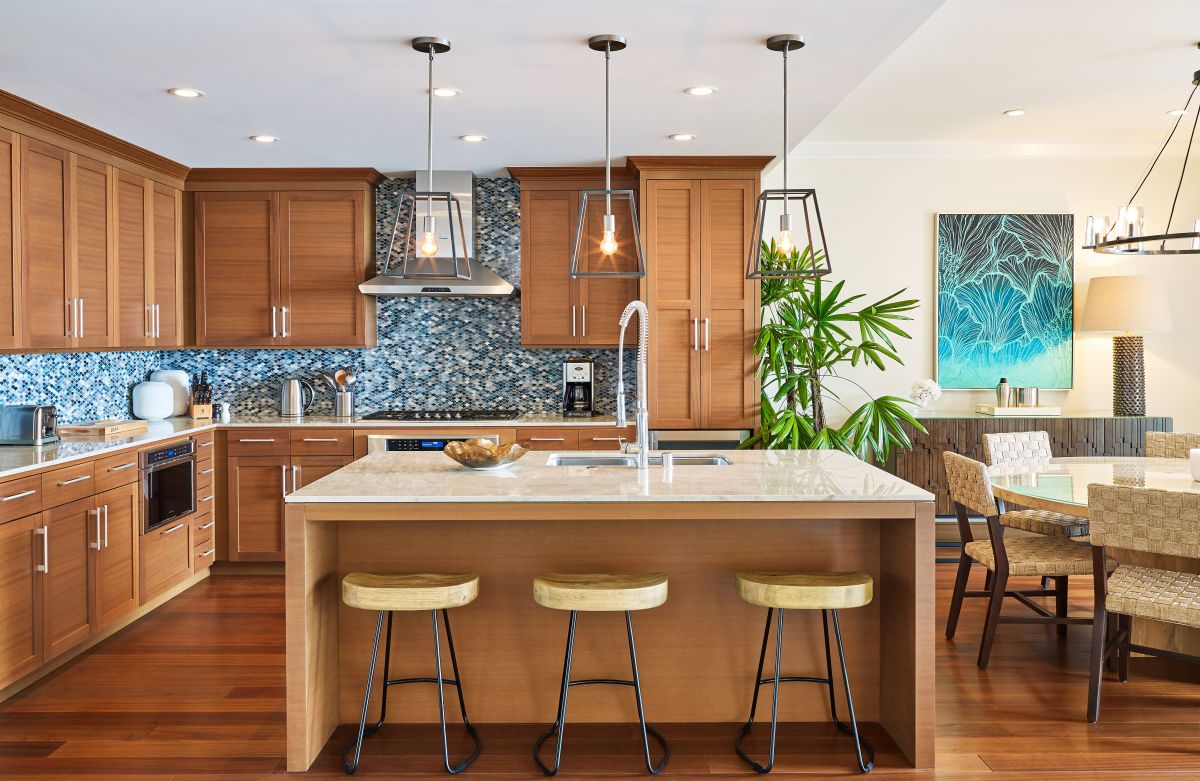 The dream doesn't stop there, however, as those with an interest in cooking will be amazed by the residence's kitchen. Marble countertops? Check. A state-of-the-art refrigerator? You know it. Top-of-the-line stovetop and oven? Uh-huh. The space will bring out the inner chef in anyone. Of course, if you don't want to whip up something delicious, the property's on-site restaurant, Hualani's, offers decadent seafood options, such as seared ahi (tuna) and honey-soy-glazed salmon.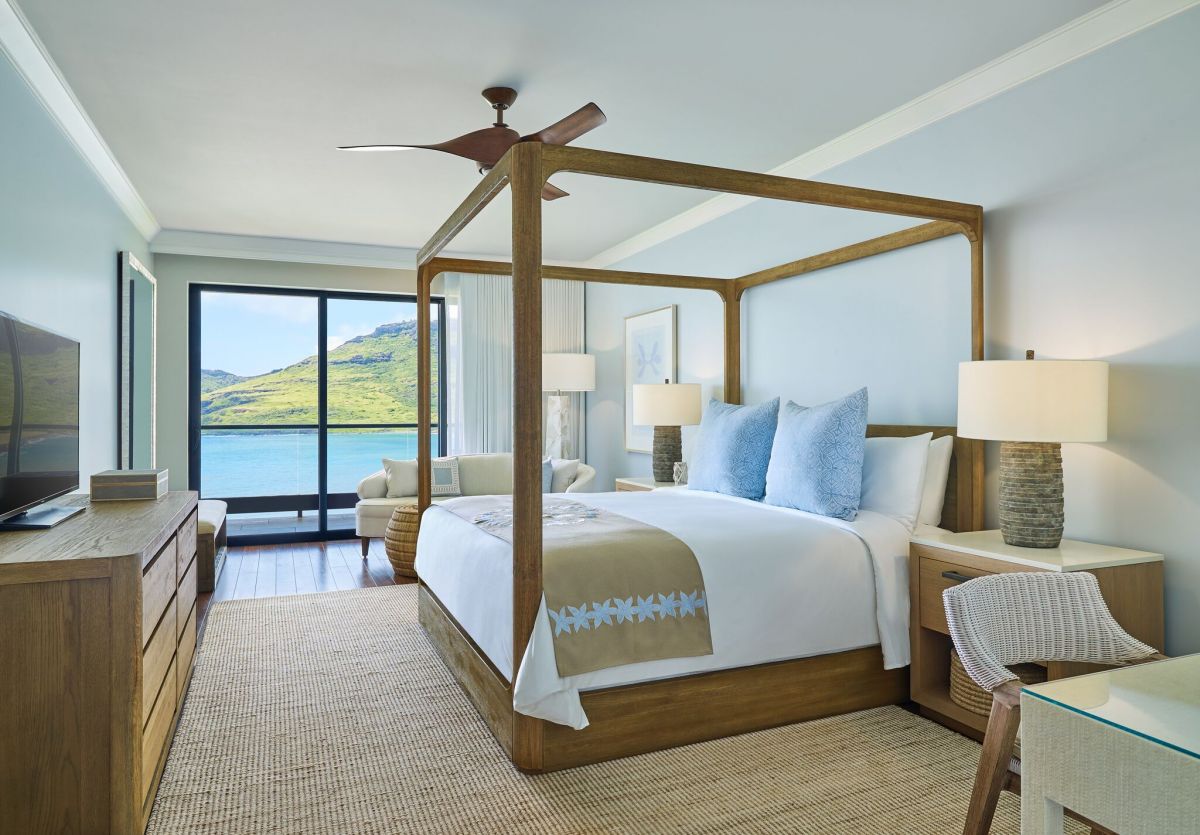 Kaiholo Residences doesn't skimp on its rooms either. Enjoy the sunrise from your bedroom's private lanai (porch), which comes in at a whopping 800 square feet. And rest assured your morning rituals won't wake your housemates, as the residence features a split-level layout, with each bedroom boasting its own private bathroom. Speaking of which, the bathrooms are ridiculous, in a good way.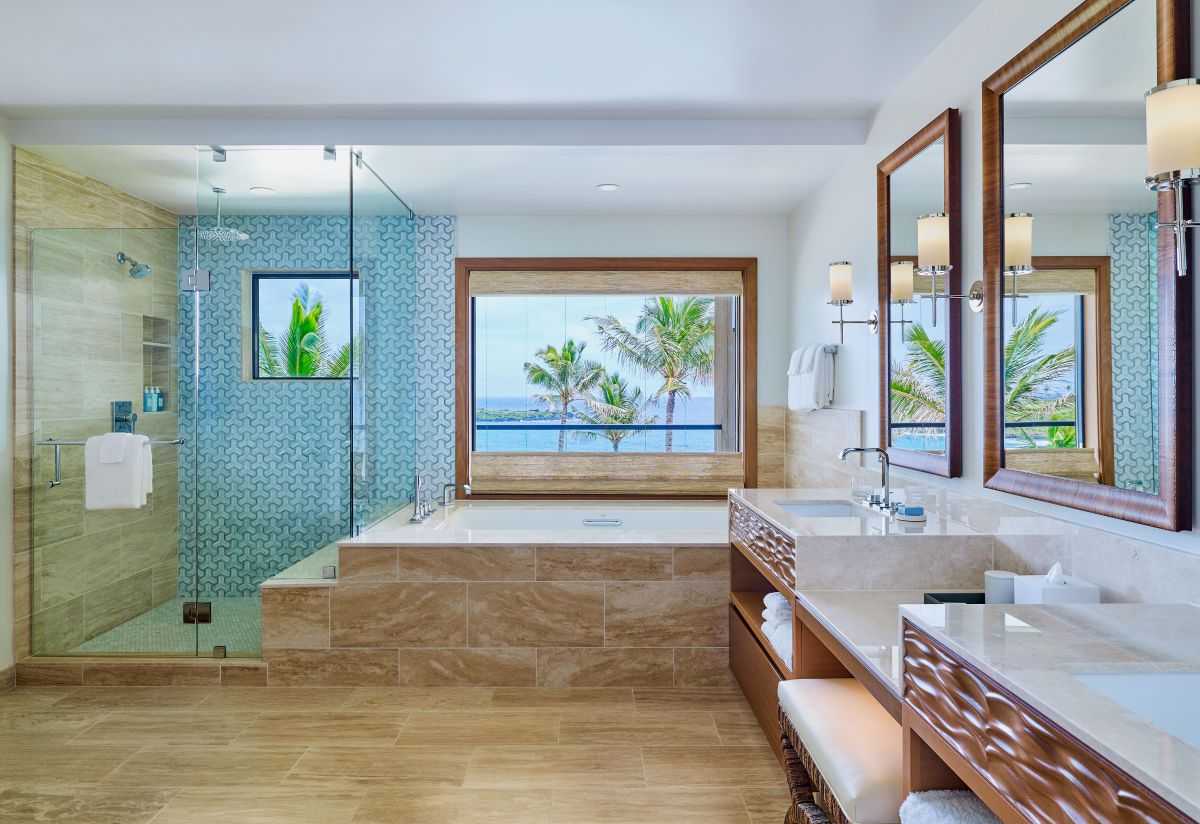 Massive in size, the facilities feature an aesthetically pleasing frameless glass shower and the tub is almost as big as a small pool. And whether you're brushing your teeth or putting on makeup, the sink and mirror section of the room is more than you could ever need, with three large mirrors, marble countertops and a white leather seat to relax in, because there's no such thing as too much comfort.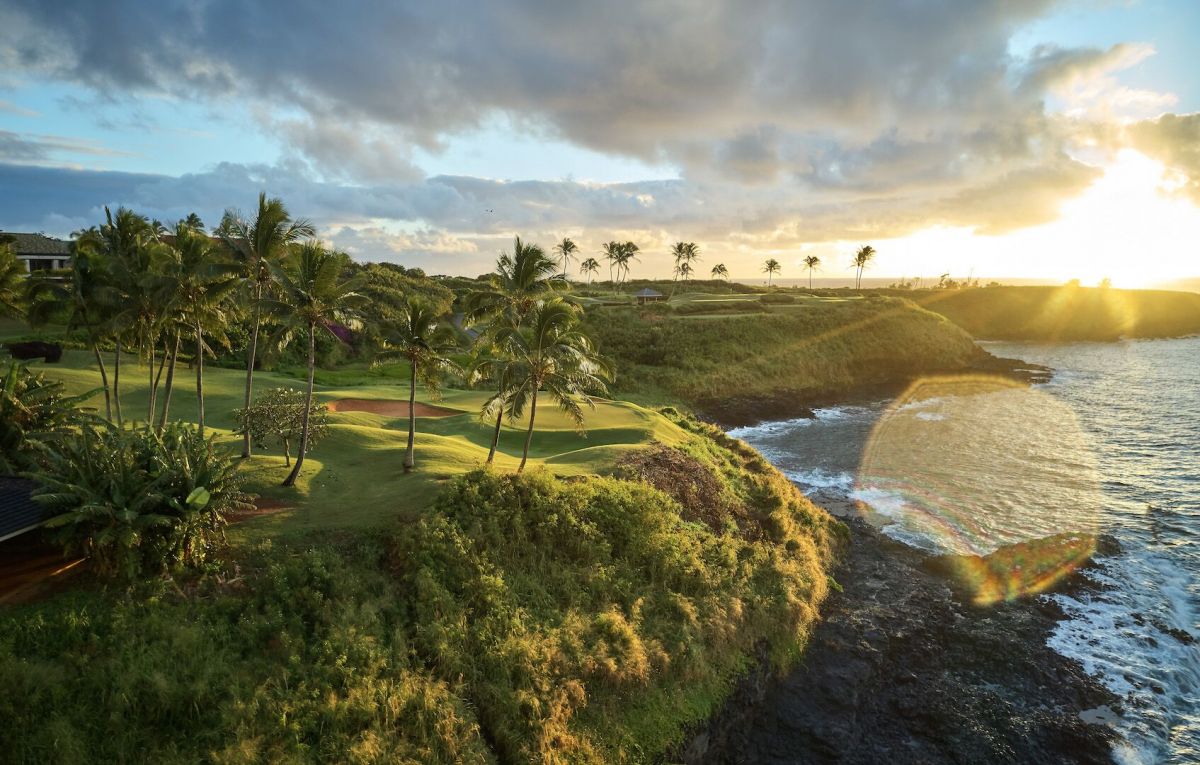 The grandeur of Timbers Kauai extends across its lush 450-acre property just outside of Lihue on the island's south coast. You can see a lot of the well-manicured grounds from the resort's infinity pool, which is best enjoyed with a drink in hand. Or grab a bike–the resort has a room full of free-to-use cycles–and pedal along the property's paved pathways. On the other hand, golfers will want to rent a bag of clubs to take on Timbers Kauai's 18-hole course, the Ocean Course at Hokuala. A Jack Nicklaus signature design, the oceanfront fairways make great use of the surrounding natural landscape, and each hole is–like the resort itself–worthy of a thousand pictures.
For more information about the Kaiholo Residences and Timbers Kauai, see their website or call (808) 320-7400.