Top 5 favorite Hawaii coastline areas: HAWAII Magazine Facebook poll results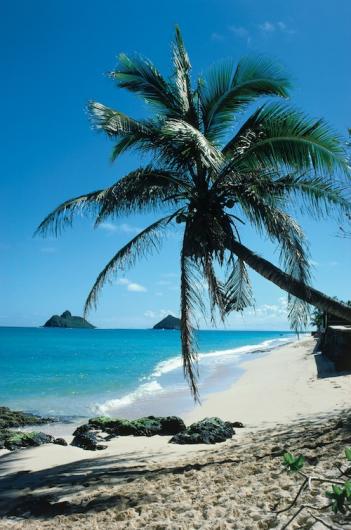 We've counted the votes from our latest HAWAII Magazine Facebook ohana poll question: What's your favorite Hawaii coastline? The top vote-getters are on the pages ahead. Our in-the-know ohana weighed in with votes for scenic stretches ranging from Oahu's bustling south shore and its Waikiki area beaches to the solitude of Molokai's west coast. Mahalo for the poll picks!
Not already a part of our Facebook ohana? If that's the case, you're cordially invited to take part in on our next poll. Just click here then press the "like" button at the top of our Facebook page. You'll then become part of our HAWAII Magazine Facebook ohana and get our "Hawaii favorite" poll questions as soon as we post them. You'll also get instant updates on your Facebook wall when we post our daily HawaiiMagazine.com stories and features.
We'll be posting our next ohana poll question on HAWAII Magazine's Facebook page in the days ahead. OK, here we go. Here's the top five countdown of our Facebook ohana's favorite coastline in the Islands.
No. 5

KOHALA COAST (BIG ISLAND)
The rugged lava fields north of Kona International Airport lead to south end of the Kohala Coast, which is home to more than a half dozen resorts as well as Hapuna Beach State Park. The park features on of the Big Island's largest white-sand beaches. In addition to recreation and relaxation, the area's Waikoloa Resort offers a glimpse at the island's past by way of its Anaehoomalu Petroglyph field. Another cultural must-see: PuuKohola Heiau National Historic Site, the largest restored heiau (temple) in the Islands. Toward coast's north end is Pololu Valley one of the most strikingly beautiful, if little-visited, valleys in Hawaii.
No. 4

WEST MAUI COAST
Once a retreat area for the Kingdom of Hawaii's royalty, West Maui's coastline is now home to resorts, the town of Lahaina (a former whaling area) and beautiful beaches. Among them: Kaanapali Beach, a mile-long expanse of white-sand situated a few miles north of Lahaina. Dotted with hotels and condos (dominated by the Kaanapali Resort), on most days (during the hours before the sun starts sinking behind the waves), the beach is decked with sunbathers and swimmers. Besides some of the best waters for snorkeling on Maui, there's the entertaining evening pastime of watching a diver leap into the ocean from 40-foot-high Black Rock (Puu Kekaa) in a re-enactment of a feat by Maui's revered King Kahekili.
No. 3

OAHU'S WINDWARD COAST
Much of Oahu's Windward Coast is situated near the lofty green slopes of the Koolau Mountains. Among the must-see places: south-end shorelines edging Kailua and Lanikai that feature almost-always excellent conditions for swimming and snorkeling. When the trade winds are light and breezy, kayakers glide to the nearby Mokuluas—a couple of much-photographed offshore islets. There's a beach landing at Moku Nui ("big island" in Hawaiian) while its twin, Moku Iki ("little island") is largely inaccessible to visitors. The coast also winds past Mokolii Island (Chinaman's Hat) near Kualoa Regional Park, Kahana Bay and the Polynesian Cultural Center in Laie before ending near Turtle Bay Resort.
No. 2

OAHU'S NORTH SHORE
With more than seven miles of beaches, the possibilities for fun and adventure along Oahu's North Shore are seemingly endless. When monster winter waves roll in, from November through February, surfing fans always buzz about whether the stage will be set for another round of the Quiksilver in Memory of Eddie Aikau surfing contest — the world's longest-running big-wave invitational. The competition is held only when wave heights consistently exceed a 20-foot threshold. During summer months, the coast's waters are gentle enough for everyday surfing, swimming and snorkeling. We recommend wrapping up a North Shore day in Haleiwa town with a cool shave ice — complete with a scoop of vanilla ice cream and azuki beans at the bottom.
No. 1

KAUAI'S NAPALI COAST
We asked and you let us know. Our Facebook ohana selected Kauai's Napali Coast as their favorite Hawaii coastline. This secluded 17-mile stretch along Kauai's north shore provides enchanting views of boundless ocean, deep narrow valleys, and opulent green cliffs. Unlike many of Hawaii's other coastlines, this one is accessible by land only through the Kalalau Trail, a rigorous 11-mile hiking trail. At the end of the trail, hikers get to sink their toes into the white sand of Kalalau Beach. While non-hikers cannot get to the coast in an automobile, they can enjoy the breathtaking beauty of the Napali area by way of boat tours, guided kayaking trips, and air tours.