Top 5 favorite Hawaii-filmed TV series ever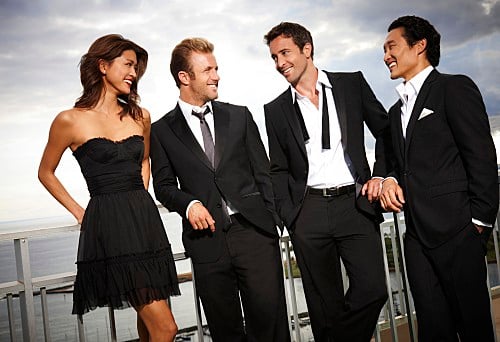 Hawaii can boast of its fair share of classic movies filmed here in the first century and change of cinema. Not so, though, classic TV series in the last half-century or so of the television era.
For every long-running Hawaii-based hit series like the new Hawaii Five-0 and classic Hawaii Five-O, a journey through the graveyard of television series unearths at least a half-dozen short-lived failures such as the recent Last Resort and Off the Map and long forgotten flops like The Mackenzies of Paradise Cove and Wind on Water.
Earlier this month, we again asked our HAWAII Magazine Facebook reader ohana the poll question: "What's your favorite Hawaii-filmed TV series ever?" Hundreds of you voted. We tallied all the votes from Hawaiian Eye and Dog the Bounty Hunter to One West Waikiki, Island Son and the final seasons of Jake & The Fatman—none of which made the final Top 5 cut (though Hawaiian Eye just missed the cut.)
If you'd like to join in on our next HAWAII Magazine Facebook Ohana Poll and vote along with our 133,000-reader-strong Facebook family, go to the HAWAII Magazine Facebook page and "like" us. In return you'll be able to share your answers in all of our future "Hawaii favorite" poll questions as soon as we post them, know the results of the poll when all of the votes are counted, and get all of our daily HawaiiMagazine.com photos and features.
We'll be posting our next Ohana Poll question on HAWAII Magazine's Facebook page in the weeks ahead, so "like" us now if you haven't yet.
Until then, here's our Top 5 countdown of our Facebook ohana's favorite Hawaii-filmed TV series ever:

#5
The Byrds of Paradise
(1993-1994)
The short-lived ABC family drama The Byrds of Paradise followed the day-to-day adventures of a single father and his three children—the titular Byrds—as they adjusted to life in Hawaii after moving from the Mainland east coast. Only 13 episodes were filmed before the series fell victim to low ratings, but Byrds fans still remember the drama best for its admirable—if sometimes ham-handed—stabs at addressing real, if not exactly pressing, Hawaii issues. Pidgin English in the schools! Mainland transplants dating locals! The cost of living in paradise! Yes, we agree the series' sixth episode seemed a bit too early for a silly, "jump the shark" plotline about a massive tsunami threatening the private school where family patriarch Sam Byrd (Timothy Busfield) was headmaster. But we still think Byrds was yanked off the air just as it was beginning to take flight.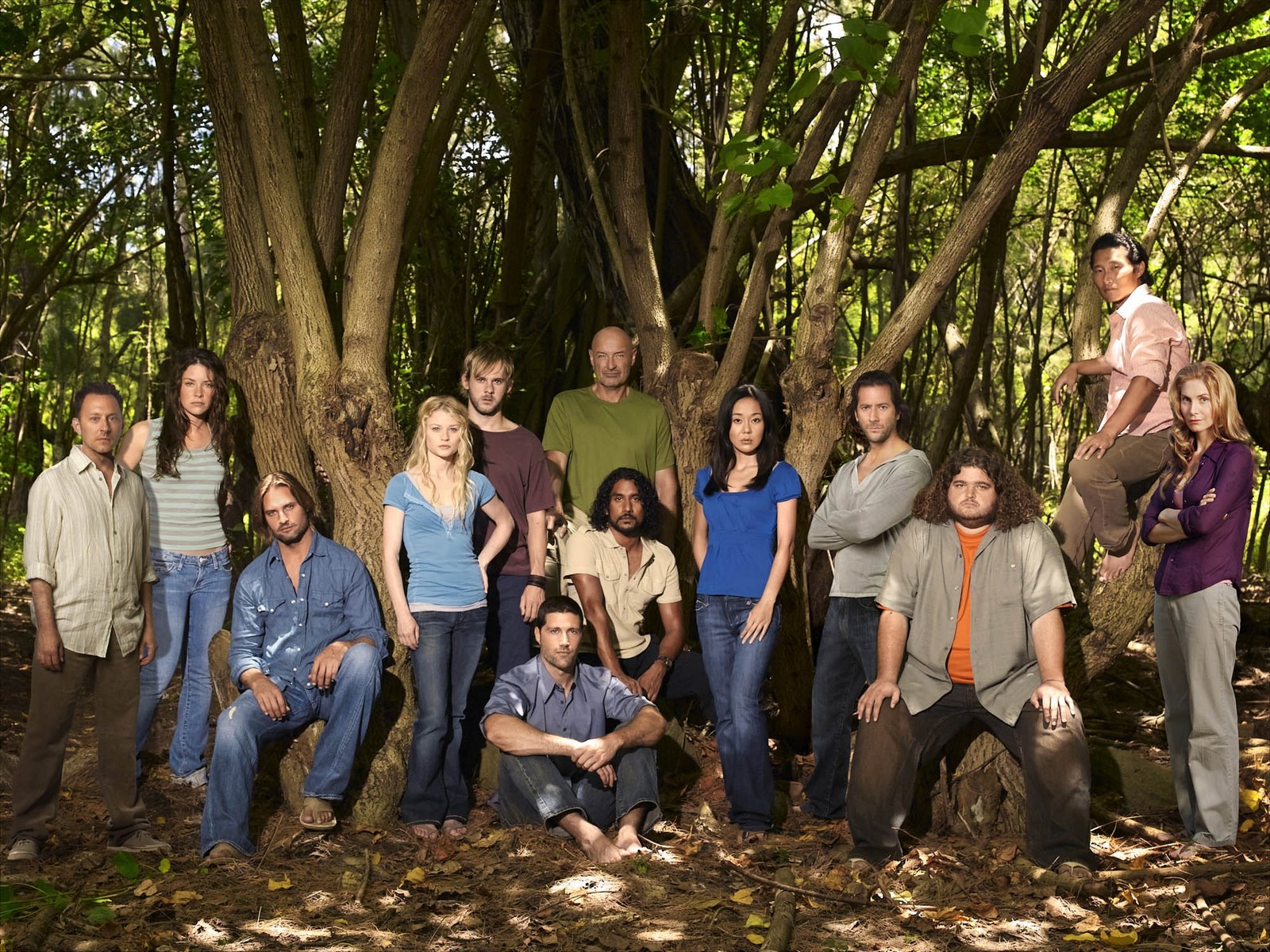 #4
Lost
(2004-2010)
How much did we love Lost during its six seasons on the air? Enough to alternately adore and begrudgingly accept wildly intelligent if sometimes convoluted storylines; flashbacks, flash-forwards and flash-sideways; richly conceived characters, excellent casting and, well, that polarizing final episode.
When not filming scenes on Oahu's beaches and forests depicting action on The Island, Lost's amazing production team made Hawaii a consistently credible stand-in for just about every place in the world but Hawaii. A snow-lined street in Berlin? Actually downtown Honolulu on a muggy fall day. A restaurant with a view of of Niagara Falls? Actually a beachfront restaurant in Waikiki. The list goes on and on.
Another bonus? Spotting the Lost cast around Honolulu doing the kind of mundane stuff we do every day. Seeing Naveen Andrews (Sayid) shopping for cheese at Whole Foods, or Evangeline Lilly (Kate) picking through craft materials at Ben Franklin Crafts? Two of the many cool things about living on The Island for real.
#3
Hawaii Five-0
(2010-present)
Booked for its fifth season, premiering this month, we'll again be looking forward to seeing Hawaii Five-0 cast and production crew around Oahu in the months ahead capturing the further adventures of rule-bending Steve McGarrett (Alex O'Loughlin) and the rest of the Five-0 team — Danny "Danno" Williams (Scott Caan), Kona "Kono" Kalakaua (Grace Park) and Chin Ho Kelly (Daniel Dae Kim). In addition to the show's primary cast (pictured, above) and regulars, such as Dr. Max Bergman (Masi Oka), Kamekona (Taylor Wily) and Lou Grover (Chi McBride), the fifth season promotes Lost alum Jorge Garcia (as conspiracy theorist Jerry Ortega) to the main cast. Hope they find room for more Wo Fat (Mark Dacascos) this season, too.

#2
Hawaii Five-O
(1968-1980)
How could America not have been hooked by the original Hawaii Five-O the moment it premiered on CBS in 1968? That percussive, hard-driving and über groovy Morton Stevens opening theme washing over shots of a monster North Shore Oahu waves, aerial views of Honolulu and Waikiki, sunsets, the shaking hips of a Tahitian dancer and Jack Lord—who, with one turn toward the camera and poker-faced stare, communicated all you needed to know about just how formidable Det. Steve McGarrett was before you even met him. We could go on. But judging by the amount of votes Hawaii Five-O received in our Facebook ohana poll, you already know why the Aloha State crime drama series — filmed on Oahu for 12 seasons and 278 episodes — is a bona fide TV classic.

#1
Magnum P.I.
(1980-1988)
That red Ferrari 308 GTS. The aloha shirt unbuttoned to expose just the right amount of chest hair. Those tight blue jeans and even tighter shorts. That impeccably tousled head of hair. And lest we forget … the 'stache.
Tom Selleck's eight season run as Island private investigator Thomas Sullivan Magnum—the series titular Magnum P.I.—was our Facebook ohana's favorite Hawaii-filmed TV series, by a substantial number of votes over classic Hawaii Five-O. And, in classic Magnum fashion, we believe we've deduced why.
While fighting malefactors was clearly day-in, day-out work for the humorless, ever-serious Five-O unit, Magnum always made crime fighting in Hawaii look like the coolest thing in the world to do. He worked only when he wanted to, and often with the loyal assistance of his amusing war buddies, helicopter pilot T.C. and club manager Rick. He resided gratis in a guest house on the luxurious oceanfront estate of millionaire author Robin Masters. He had unlimited use of Masters' aforementioned Ferrari. And the majority of Magnum's cases involved beautiful women as either clients or the pursued. All reason enough for our Facebook ohana's serious Magnum P.I. ardor.
Even if you liked Magnum P.I. because Tom Selleck could look good simply pulling a bottle of beer out of his nightstand mini-fridge, there's at least one appealing thing about the series we agreed with readers on: We kind of miss Hawaii as seen through the eyes of Thomas Magnum, too.