Top 5 favorite Hawaii snacks: HAWAII Magazine Facebook poll results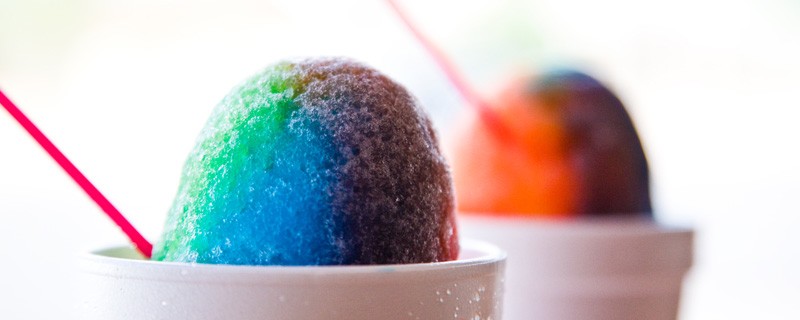 We've counted all of the votes from our latest HAWAII Magazine Facebook Ohana poll question: What's your favorite Hawaii snack? Your hundreds of responses ranged from healthful papaya, apple bananas, and fresh mango to deliciously decadent chocolate-covered macadamia nuts and haupia pie. Among the vote-getters on the salty and savory side: assorted manapuas, musubis, taro-and-sweet potato chips as well as Maui onion chips. Yum!
The top five vote-getters are on the pages ahead. Mahalo for sharing your picks!
If you'd like to join in on our next poll and vote, along with our Facebook fan page ohana, click here, then press the "like" button at the top of our Facebook page. Become part of our HAWAII Magazine Facebook ohana and you'll get our "Hawaii favorite" poll questions as soon as we post them, and also you'll get instant updates on your Facebook wall when we post our daily HawaiiMagazine.com stories and features.
We'll be posting our next poll question on HAWAII Magazine's Facebook page in the days ahead, so join soon if you haven't yet. OK, now, here we go. Here's the top five countdown of our Facebook ohana's favorite Hawaii snacks.
Hawaii-style shave ice is served up as a fluffy, snow-like ice that absorbs syrup instead of allowing it to settle at the bottom of the cone. It's famous for its fine texture as well as the multitude of syrup flavors and presentation variations vendors here are forever crafting. Among the longtime favorites: lilikoi, pineapple, green tea, coconut and strawberry syrups. Real-deal shave ice shops offer the option of burying a scoop of ice cream under the shave ice. Also on the real-deal menu: azuki beans. Mashed into a chunky paste, azuki beans are scooped into the center of the shave ice cone for an extra kick of sweetness midway through the treat. For details about other add-ons, such as a "snow cap" of sweetened condensed milk, mocha balls and li hing powder, click here.

These days, picking up a pack of macadamia nuts is an increasingly complicated snack task. The choices just keep growing. For the purist, there's always roasted and lightly salted varieties. For the snacker with a sweet tooth, honey-roasted, chocolate- and toffee-covered, and other options. For anyone up for something with a bit more zing, there's onion and garlic, barbeque, wasabi, and Kona coffee-dusted. Why does Hawaii have a world-class macadamia nut crop? The combination of rich volcanic soil and ample rainfall are key in the successful production. The macadamia tree, which originated in Australia, arrived in Hawaii in 1881. Close to a century later, some Hawaii sugar plantations were reworked as macadamia nut plantations.
Poke— pronounced "poh-keh"—is the Hawaiian word for the action of slicing, or cutting crosswise into pieces. The fish dish, most commonly made with raw ahi (tuna), cut into cubes and seasoned with ingredients such as soy sauce, Hawaiian sea salt and sesame oil. Poke is further accented with limu (seaweed), crushed nuts, green onion and other ingredients. Early Hawaiians reportedly favored a mix fish, salt, seaweed and chopped kukui nuts (inamona). Later recipes mixed in onions and, sometimes, tomatoes. These days, you'll find a wide selection — tako (octopus) with ginger and garlic to tofu in shoyu with watercress and tomato — at Hawaii fish markets.. You can also find poke at grocery stores and in various restaurants.

Barely 2 percent of the world's pineapple crop is still grown in Hawaii—once the world's pineapple-producing capital. But a plate of ice-cold, freshly sliced pineapple is still a popular gotta-have treat. Introduced to the Islands in 1813, pineapple grew into one of Hawaii's largest exported crops in the early 1900s after significant land investments by Del Monte and Hawaiian Pineapple Co. (today known as Dole Food Co.). Hawaii pineapple production declined in the 1980s as Dole and Del Monte relocated much of their acreage elsewhere in the world, primarily due to high U.S. labor and land costs. Dole closed down the entirety of its Lanai pineapple operations in 1992, while Del Monte harvested its final Hawaii crop in 2008.

Our Facebook ohana voted the ever-tempting malasada as top pick for favorite Hawaii snack. In Hawaii, Mardi Gras (Fat Tuesday) is also known as Malasada Day. It's easy to understand why. On that annual day of indulgence before the Christian season Lent, which stresses reflection and restraint, the lines are especially long at bakeries making the traditional Portuguese confection—a ball of sweet yeast dough, deep fried gold then coasted with sugar. Many members of our HAWAII Magazine Facebook ohana expressed a fondness for malasadas from Honolulu's Leonard's Bakery, but you'll find the treat statewide. Some like 'em filled with everything from sweet custard to haupia to lilikoi (passion fruit) creams. Malasadas taste especially good after a swim, snorkeling session or any sort of calorie-burning exercise or athleticism. A few years ago, the Honolulu Marathon's organizers started serving up fluffy malasadas at the finish line for more than 20,000 runners completing the 26.2-mile course. Yum!