Top things you have to do on Maui
Pencil these Valley Isle adventures into your itinerary, ASAP.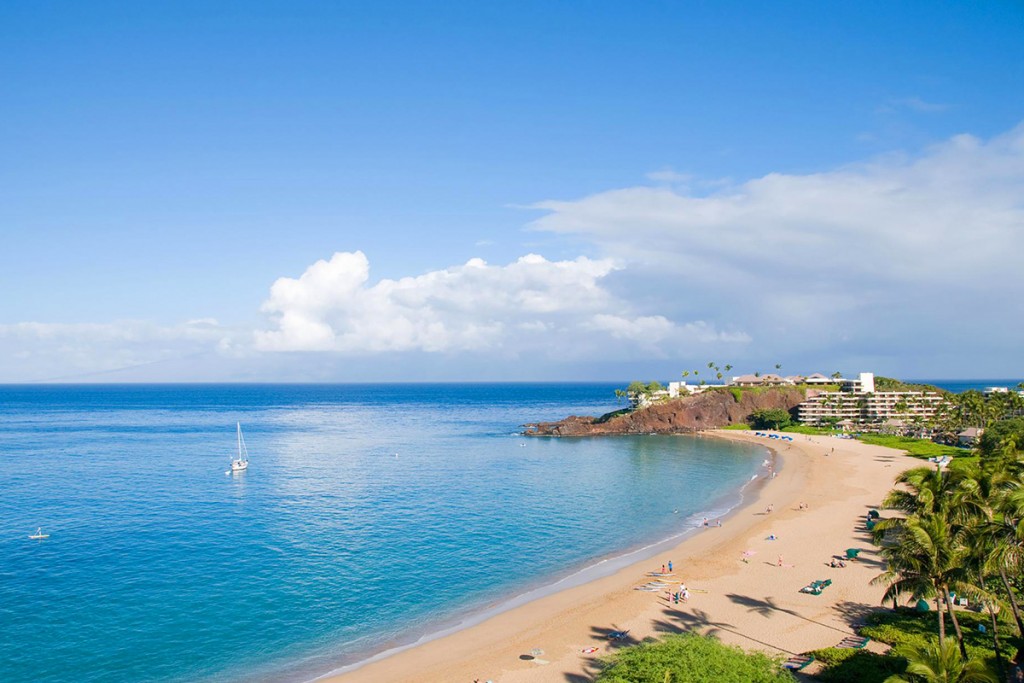 With its soaring peaks and unbelievable coastlines, Maui will win you over. There's a wild and close-to-the-earth element about some of those valleys and beaches, with a hopping resort scene and charming town vibes not far away. How do they cram so much onto one little island? And, more, importantly, how do you make sure you check out the best of it on your trip? We did the triage work for you, with these top can't-miss picks. Whatever you do the next time you're on the Valley Isle, make sure you fit these in.
Stroll through a mountaintop herb garden at Alii Kula Lavender Farm
It's not a trip to Maui without a day delving into the wild remoteness of the Upcountry region, and one of its true gems, the Alii Kula Lavender Farm. You'll follow rolling meadows and sprawling roads higher and higher until they give way to a stunning property more fit for a folk tale than real life. Meander through the gardens of different varieties of lavender, take in the jaw-dropping views of lower Maui, and peruse the gift shop for the perfect, pretty omiyage to take back home. Think delicate lavender soaps, treats like lavender lilikoi (passion fruit) jelly, and lavender soy candles.
See the sights at Haleakala, or "House of the Rising Sun," National Park
Trek over most parts of Maui and you'll be treading on Haleakala, but don't leave the island until you get yourself to the top of the summit and experience its awe-inspiring stillness and otherworldly landscape. The rocky terrain may look barren, but it's actually home to species that exist nowhere else in the world! It's truly a unique and an unforgettable experience. Just remember to dress warmly for the top (when you get that high, it gets seriously frigid, even down at this latitude) and fill up on gas (and food, if you need it) because the trip up is not a short one.
Check out the amazing wildlife in the waters of tiny, offshore Molokini islet
A teeny, partially submerged crater island just off the coast of Maui, this half-mile isolated sliver of a landmass is the perfect place for snorkeling. (It's also a marine conservation zone, meaning collecting, altering, fishing, feeding the animals and boating without a permit are all prohibited.) Stay in a cozy, convenient spot in Kihei, like the tropical-garden-vibing Aston Maui Hill Resort, then snag yourself a spot on a charter leaving Maalaea Harbor, just 20 minutes away. You'll get shuttled out to the mini islet to see an eye-popping aquatic ecosystem of brilliant coral and vibrant tropical reef fish, and explore the varying undersea levels of the island—and the huge diversity of creatures that now call it home. And keep your eye out for humpback whales. Even these gentle giants have been known to enter the Molokini cove!
Whale watch from your hotel balcony on Kaanapali Beach
Whaling has huge roots in the Kaanapali region, which is characterized by its jaw-dropping beaches and views that extend out to both Molokai and Lanai. Whatever round-the-island rambling adventures you get yourself into during the day, make sure to carve out some time in the afternoon for a relaxing session of trying to spot the majestic humpbacks as they spout, crest and breach. And what better way to take part in such a relaxing activity than from your own lanai (patio), with a bird's-eye view of the ocean? With a sweet view of the water, Aston Kaanapali Shores or Aston Mahana at Kaanapali—both right smack dab on the beach— are prime real estate for what's sure to be a whale of a show.
Drive the wild and winding Road to Hana
It's a serious time investment, but traveling the iconic Road to Hana—with its stunning waterfalls and unparalleled views—is the stuff of legend for a reason. Lava tubes, gardens, parks: The route is unspoiled Maui (and Hawaii, really!) at its best. Just make sure you and your party are in for a long and seriously winding drive of an adventure, because this journey will take you through a whopping 620 curves.
Golf on some of the finest courses in the world
Hawaii's golf courses are known around the world for their stunning views and beautiful natural landscapes. One of our favorite spots to play a few? Kaanapali Golf Course boasts 36 holes, unparalleled views all around and over 300 acres of pristine grounds. Pro tip: Make it extra convenient for yourself by booking a room at the Aston at The Whaler on Kaanapali Beach, just a stone's throw away and right on the beach. Not only will you be able to pop between a stunning sunset and a tee-off at the drop of a hat, you'll be right next to Whalers Village, which is full of award-winning restaurants and top-tier shopping.