Tracing Back to the Sweet Crop That Changed Hawaii
In the new Roberts Hawaii Oahu Sugar Tour, see how sugar cane completely altered the landscape and makeup of the Hawaiian Islands.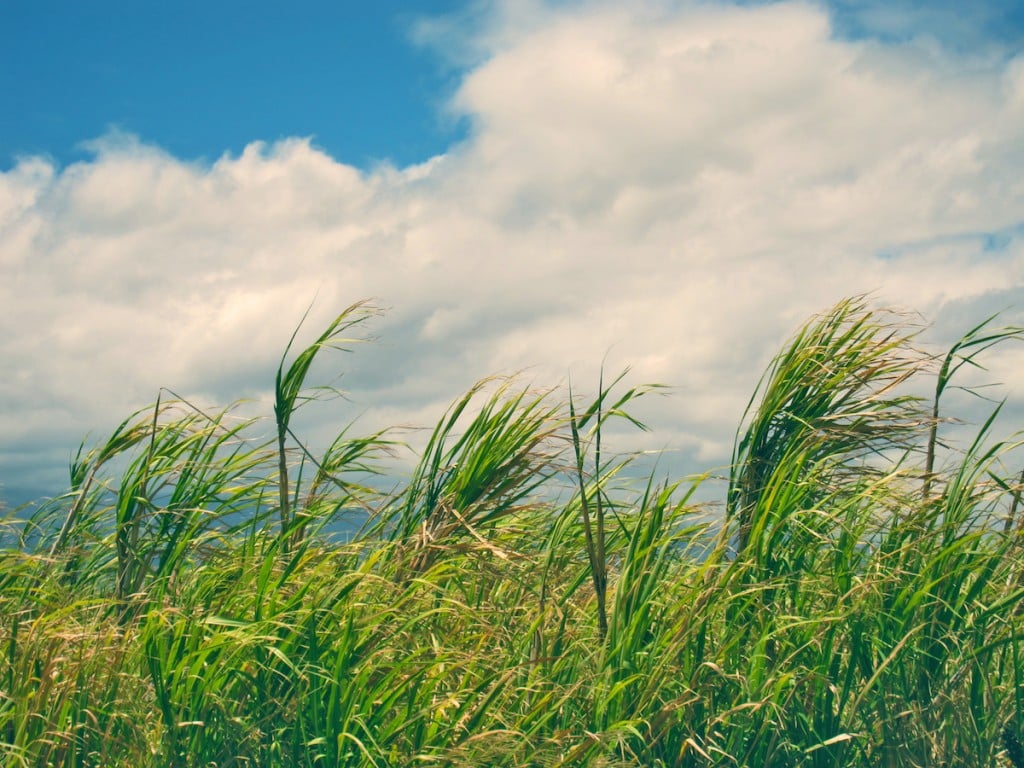 I'm far away from the urban stretches of Waikiki, surrounded by green fields as far as the eye can see in Kunia Camp, the last intact pineapple plantation housing community under one ownership on Oahu. With each passing breeze, tall stalks of sugar cane rustle, the only noise save for the rush of the occasional passing car.
These fields are a part of an integral part of Hawaii's rich agricultural history, a multifaceted past that Roberts Hawaii is spotlighting in its new Oahu Sugar Tour.
Eager to learn more about this overshadowed crop, I get onboard a Roberts tour bus near Ala Moana Center, one of the seven or so pickup locations across Waikiki. (You can be picked up at The Kahala Hotel & Resort for an additional fee.) It's a more intimate tour made for no more than 20 people—I am one of only five guests today.
"This is about a grass that changed the Islands. It changed the course of history for Hawaii," says Chris Warsh, our tour driver, as we make our way west.
He continues to explain how few—myself included—realize that sugar cane was one of the many canoe plants that ancient Polynesians carried with them to sustain them over their voyage and to start up their village when they reached land. The early Hawaiians would chew on the stalk for a sweet energy boost.
Just as Warsh mentions this, he pulls over for a pick-me-up of our own in the old plantation town of Waipahu: fresh malasadas, a kind of Portuguese doughtnut, from a mobile wagon run by the famous Leonard's Bakery in Kapahulu, sparkling with the sweet sugar we're set to learn about throughout the day.
From there we make our way to Hawaii's Plantation Village in Waipahu, a reconstructed plantation village complete with replica homes of plantation workers and families.
This isn't your average museum tour. Our volunteer guide, Lorene Ono, was actually born on a sugar plantation. As we duck into the small replica homes, she infuses personal anecdotes of the crowded lifestyle of plantation families with the historical knowledge of the plantation itself.
After our hour and a half with Ono, Warsh takes us to our highly-anticipated final stop: Ko Hana Rum in Kunia Camp for a private tasting of Hawaiian agricole rum (made from cane juice, not molasses).
It's here where I'm enveloped by the crop that put Hawaii on the map, one of the few remaining spots you can still see large-scale sugar cane fields in Hawaii.
The first thing we do when we arrive at the distillery, which was once the plantation store for Del Monte Foods, is try a glass of freshly made cane juice made from lahi cane.
This cane, as well as the 33 other varieties grown at Ko Hana, were once used in traditional hana aloha ceremonies for purposes like attracting a lover or in the case of lahi, pinpoint a health issue, but now are featured in the distillery's rums.
After we walk through a sample garden of Ko Hana's heirloom canes, we're shown the zero-waste distillery and barrel house, where you can catch whiffs of the sweet spirit working its way to one of the distillery's single varietal rums, each made using one cane to capture its unique flavor.
And you can really taste the difference. Where one white rum, made from pilimai cane, is zesty and sweet, the kea-made batch is a bit too syrupy for my palate. The same process with two different canes produces two completely different alcohols.
My personal favorite ends up not even being a rum, but the flavorful, sweet honey the distillery takes from Manoa Honey Co. in Wahiawa and ages in its rum-soaked oak barrels. Forget putting it in tea, I could eat it by itself!
As we begin our trek back to Waikiki, our laps full of purchases from Ko Hana, I can't help but be amazed by the power of sugar cane. It's incredible to think that one of the largest influences on Hawaii wasn't a person or an event, but a plant.
Without sugar cane, the multiculturalism of Hawaii would be nonexistent. Beyond the beauty of the Islands, this unique culture is what makes Hawaii so special—and it's all thanks to a resilient, unassuming plant.
Now when I enjoy my occasional pastry or evening nightcap, I send a small mahalo to the plant responsible for the Islands I'm glad to call home.
Available Tuesdays, Thursdays and Saturdays, from 8 a.m. to 2 p.m., $118 per adult, $89 for children ages 4 to 11, various pickup locations across Waikiki. Must be at least 21 years old with a valid photo ID for alcohol consumption. (808) 539-9400, robertshawaii.com