Travaasa Hana has oceanfront bungalows you'll never want to leave
There are luxury resorts—and then there are all-inclusive, five-star retreats like this.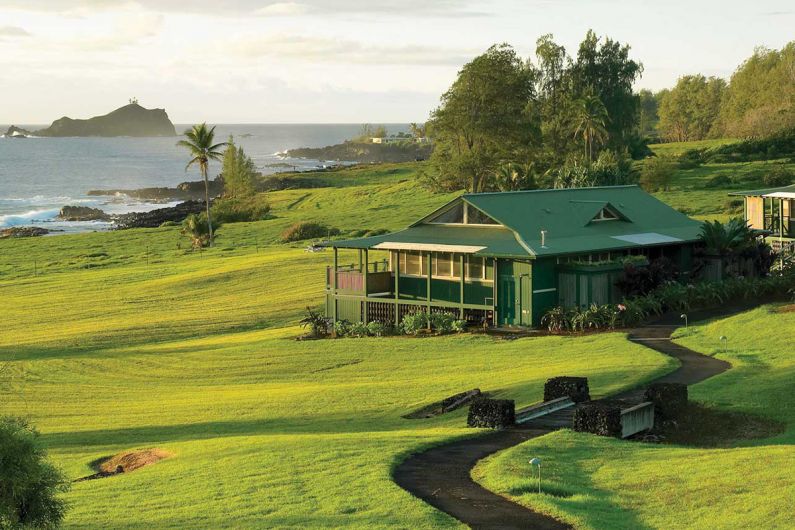 There are luxury resorts—and then there are all-inclusive, five-star luxury resorts. At Travaasa Hana, a sprawling 70-acre destination interwoven into the remote East Maui countryside, not having to lift a muscle to pull out a credit card upon ordering a fresh-caught mahimahi sandwich at The Preserve Kitchen and Bar is a pampered sense of paradise that's real easy to get used to.
When three meals a day, plus a resort credit to be used for spa treatments and cultural activities are all included, it's as if my days and nights here were conspiring to find ways to render me motionless, all in a luxe effort to provide the most relaxing physical and mental experience possible. Such was the case at my ocean bungalow, one of a limited number of cottages situated at the edge of the resort (highly recommended). Recently refurbished with new décor, such as chaise lounges on the veranda looking straight out at the Pacific Ocean, it remains in tune with the natural splendor of Hana that attracts travelers here in the first place.
Had it not been for the area's unspoiled stretch of beaches (the neighboring red sands of Kaihalulu, and picturesque Hamoa, hands-down my favorite beach on Maui), I likely would've never left the lanai with its cool trade winds and generous views of the coastline. After all, it was here in the morning that I woke up to a rainbow hanging over the secluded town. And, by night, where I dozed off to a mesmerizing moonbow. I had not a single complaint in sight.
Traavasa Hana, 5031 Hana Hwy., Hana, Maui, (808) 359-2401, travaasa.com/hana.