Travel trend: Condos
We're obsessing over suites.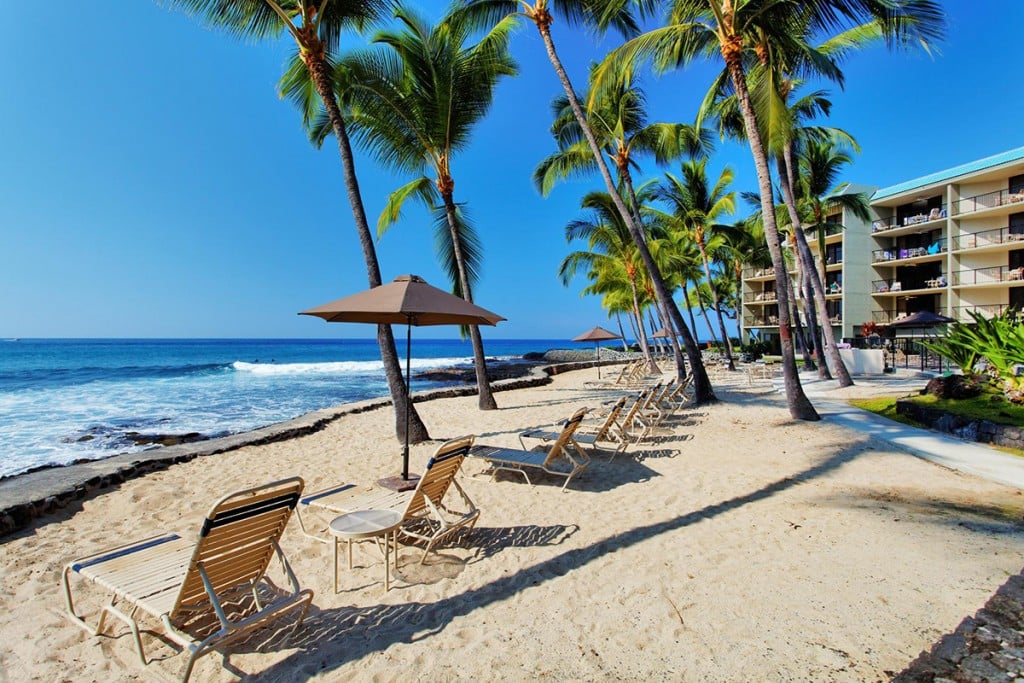 We like our vacations like we like our coffee: a custom experience personalized exactly to our unique specifications (fellow light-mocha-caramel-decaf-almond-milk-latte-with-Java-chips drinkers, holla!). What can we say? Cookie cutter is just not for us.
That's why we're jumping on the condo train when it comes to our next island adventure. Far from the standard hotel room experience, condo rentals will give you the freedom and facilities to shape your vacation in a way that hits all of your family's particular travel to-dos.
The joy of cooking
Our favorite part of #condotravellife? Kitchens. Sure, meals at resort restaurants can seriously add up, and cooking in now and then helps you stay in control of your vacation budget. What gets us excited, though, is the thought of raiding Hawaii's stellar local farmers markets or grocery stores and getting a homemade taste of the best the Islands have to offer. Tropical fruits and veggies, fresh eggs, tasty hot sauces and unique seasonings—if you're not looking in markets for part of your Hawaii experience, you're missing out.
Try this: The Aston at Poipu Kai's condos feature private kitchen and living areas, plus barbecue spaces. And for those days you'd rather not cook? The restaurant (and bar!) on-site has your back.
Glorious space to make it your own
You're toting a couple of kids, a bevy of (totally essential) snacks for day trips and more suitcases than you can believe (seriously, why does it always seem like we bring our entire closet on vacation with us?). What you need is some space, and stat! The beauty of condos is the option of upsizing (or downsizing) to fit your group's needs. Schlepping along yourself, your siblings, all of your kids and their cousins to a family reunion? Do yourself a favor and get more bedrooms rather than fewer. It'll be way more fun than getting separate hotel rooms, plus you'll have breathing space to relax and actually make yourself at home.
Try this: At Aston at Papakea Resort on Maui, for example, you'll find a range of options for a range of vacations: one-, two- and three-bedrooms (in addition to studios), on 13 acres of gardens and lawns.
Peace, quiet and privacy
Let's skip the bustling lobbies and busy hotel hallways, shall we? Your own condo means getting away from it all. And with your space fully equipped with everything you need (including washers and dryers), you can kick back and really enjoy the beauty of tropical seclusion.
Try this: Intimate and relaxing Aston Kona by the Sea fronts a dreamy rocky coastline and features a sheltered sandy cove for lounging. Plus, all rooms come with a private furnished balcony and partial or full ocean views.
Secret savings
We saved the best for last. While some folks are thinking that more space and amenities equal a bumped-up bill, you'll be delighted to learn that that's often not the case in the world of condos. While you may not be getting a daily turn-down service (although, seriously, who needs it?), your wallet will be just fine in the long run!