Travelers to Hawaiʻi May Get to Quarantine in a 'Resort Bubble'
Hawaiʻi leaders are looking at the possibility of trans-Pacific visitors riding out the mandatory 14-day quarantine at full-service resorts.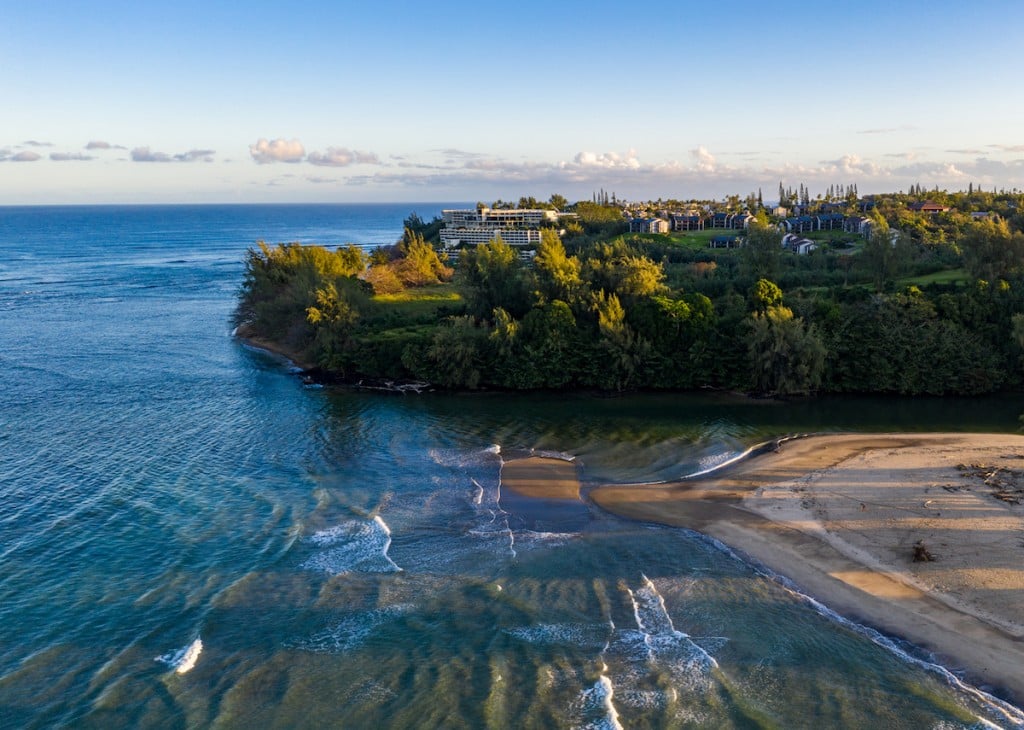 Earlier this month, Neighbor Island counties were considering the idea of "resort bubbles," where out-of-state visitors to Hawaiʻi could stay in self-contained, full-service resorts during their mandatory 14-day quarantine. That means they could leave their hotel rooms and enjoy the resorts' spas, golf courses, restaurants and shops—but that's it.
Today, at a press conference, Hawaiʻi Gov. David Ige approved the start of creating these "resort bubbles" as a way to boost the state's severely crippled tourism industry while slowing the spread of COVID-19, which continues to surge in the Islands. (Today, there were 236 new cases of coronavirus and two deaths.)
The mandatory quarantine orders for trans-Pacific travelers continues through at least Sept. 30; the pre-travel program—which would allow those tested negative for COVID-19 to bypass the state's mandatory transpacific passenger two-week quarantine—was moved back to Oct. 1, at the earliest.
SEE ALSO: Pre-Travel Quarantine Bypass Program Delayed to Oct. 1, More Restriction Placed on Social Gatherings
At the press conference, Kauaʻi Mayor Derek Kawakami called the resort-bubble proposal a "work in progress" but one that could help the state slowly reopen to visitors.
Full-service resorts—like Princeville on Kauaʻi or Waiakoloa on Hawaiʻi Island—would be allowed to opt in after showing they can police their guests and follow strict protocols, Kawakami said. Visitors would also have to wear bands that track their movements, ensuring the guests are staying within the resort's boundaries.
Refered to as geofencing, this technology could be as simple as an app on your smartphone, which would track your whereabouts. If you left the resort or enter an off-limits area, it would set off an alarm with the resort.
"This is one way in a staged approach to reopening the visitor industry," Kawakami said. "What we're trying to do is mitigate risk."
On Tuesday, 2,080 people arrived in Hawaiʻi, 516 identified as visitors. During this same time last year, about 35,000 people arrived in Hawaiʻi daily, according to the Hawaiʻi Tourism Authority. Statewide hotel occupancy in July was around 20 percent.