Tune in Live to the 100th Episode of the Have Aloha Will Travel Podcast!
HAWAIʻI Magazineʻs in-house podcast, Have Aloha Will Travel, marks its 100th episode with a special live broadcast—and giveaways!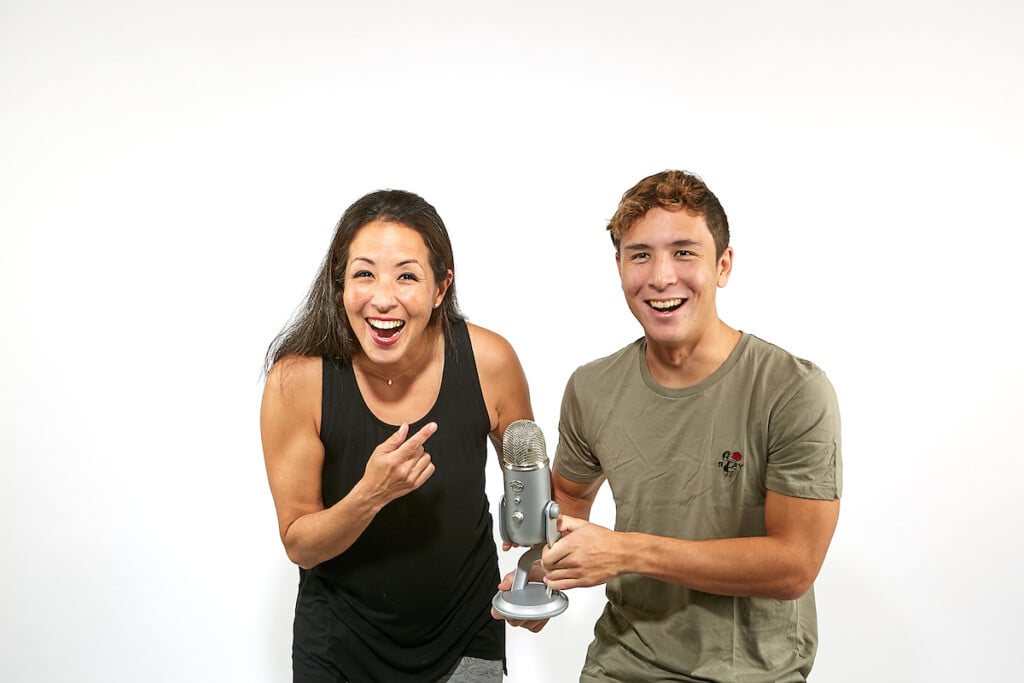 On Mar. 4, 2019, the Have Aloha Will Travel podcast released its first episode.
Now, almost four years later, the Have Aloha Will Travel podcast—affectionately referred to as HAWT for short—will become a centennial of sorts by releasing its 100th episode on Jan. 6, 2023. To commemorate the occasion, the upcoming episode will be recorded live and streamed onto our Facebook page, which you can find here. We will go live at 8 a.m., Hawaii Standard Time—that's 10 a.m. PST. Kevin Allen and Catherine Toth Fox—the two founding members of the podcast—as well as new host Grace Maeda, will be talking about some of their favorite episodes from the past four years.
Viewers who tune in live can ask us questions and give us comments while we're doing our 100th episode, which will be at the heavenly Deck at Queen Kapiʻolani Hotel. We'll also be doing giveaways—featuring posters from Nick Kuchar, Hawaiʻi-grown pineapples and Maui Kuʻia chocolates—live trivia and more, so you won't want to miss out on this joyous occasion. You only turn 100 once, right?
Of course, if you can't catch the episode as it happens, it will still be on all of our usual audio-streaming platforms, like SoundCloud, iTunes or Spotify, by the end of the day. But we'd sure love to see you—virtually—there!