Two Oʻahu Visitor Attractions Reopen This Month
After months of closure, Bishop Museum and the Waikīkī Aquarium reopen with new safety protocols.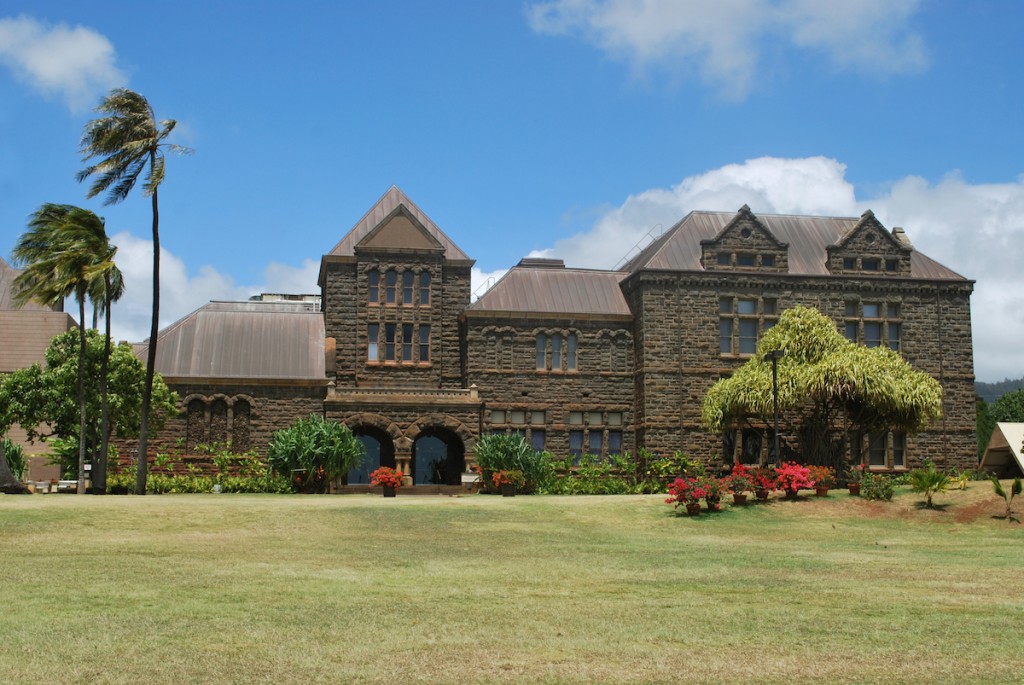 Beaches, parks, mall and restaurants have recently reopened in Hawaiʻi after being closed for months to minimize the spread of COVID-19.
Now, other attractions are reopening, too.
This month the Bishop Museum and the Waikīkī Aquarium, both on Oʻahu, are opening their doors to the public—with new safety protocols in place.
The museum, which was founded in 1889 and boasts a collection of more than 25 million objects, will open on June 26 with free admission for keiki (kids) and kamaʻāina and military families through July 5. (Museum members get a sneak peek starting June 19.) There will be new protocols in place to keep everyone safe, from requiring all visitors to wear face protection to encouraging social distancing. The museum will also limit the number of visitors to 500 at any given time. (For more information on the museum's safety protocols, click here.)
The museum is also launching new "outdoor museum" experiences, a selection of offerings, activities and events that will allow visitors opportunities to learn, play and enjoy being outdoors on its 15-acre campus. (Yes, the indoor exhibits will also be open, including "Mai Kinohi Mai: Surfing in Hawaiʻi," which has been extended through March 28, 2021.)
"We're very happy to be welcoming our community back to Bishop Museum," said Melanie Ide, president and CEO of Bishop Museum. "Health and safety continue to be our highest priority, and all staff are prepared to institute and monitor safe practices. We recognize that many families are eager to get outdoors and off screens to break the usual routine, and we want to provide a safe and enriching outlet for this. We're looking at new ways to interpret our gardens and historic grounds, bringing in partners to engage visitors in their work and getting more shade for people to relax, picnic or just watch their kids from a safe distance."
On June 29, the Waikīkī Aquarium will reopen its doors to the public, with new health and safety restrictions. You have to buy tickets online, in advance. There are new clear acrylic barriers at the front desk and gift shop. And everyone is required to wear face masks and keep at least six feet apart. A maximum of 50 guests are allowed into the aquarium at any given time.
"As always, the health, safety and wellbeing of our guests, staff, volunteers and living collection remains our top priority as we transition to this reopening phase," said Andrew Rossiter, director of the Waikīkī Aquarium. "By implementing a variety of safety precautions and initiatives, we're confident that we can welcome the community to once again explore the majestic wonders at the Aquarium in a safe and enjoyable way."
SEE ALSO: