Up for upbeat island tunes? Bounce on over to Ukulele Festival in Waikiki this weekend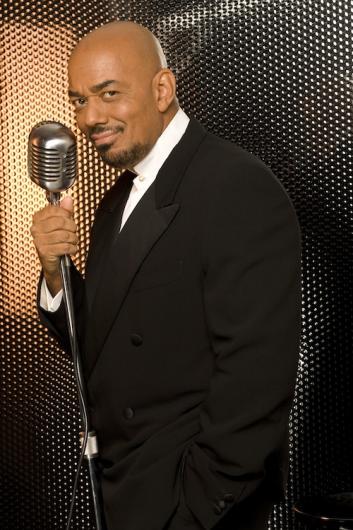 If you're in the Waikiki area this Sunday (July 22), expect to see many passersby toting ukuleles. If you enjoy upbeat ukulele music (… and who doesn't?), follow the musical crowd to Kapiolani Park Bandstand. The 42nd annual Ukulele Festival Hawaii will be under way from 9 a.m. to 3:30 p.m.
The festival's stage performance lineup includes two dozen musical acts, ranging from internationally known ukulele virtuosos to local celebrities and an ukulele orchestra of hundreds of students, mostly children.
Among the headliners: Grammy award-winning singer/musician James Ingram, known for hits such as Just Once, One Hundred Ways, Somewhere Out There, Yah Mo B There, and Baby, Come to Me. In 1994, Ingram (pictured, above) co-wrote the festival theme song, Come Join Us, with festival founder Roy Sakuma.
Danny Kaleikini, Hawaii's "Ambassador of Aloha," will serve as emcee for the 41st straight year. Also performing are Hawaii's Ohta-San, Herb Ohta Jr., Derick Sabastian, Manoa DNA, Kalei Gamiao, Kalama Ukulele Band, Nick Acosta (14-year-old ukulele phenom) and Aidan James (8-year-old ukulele wiz kid/You Tube sensation). And from California, Sunset Strummers and HUI.
The international roster includes: Adrien Janiak (France); Singto Namchok (Thailand); Yuji Igarashi,Tatae "Kolohe" Imamura, Boo Takagi, Keiki Ukulele Japan, LeaLea Ukulele Garden (Japan); Bamebll Ukestra (Korea); Taiwan Ukulele Club, Chocolele (Taiwan); Paul Tupou (New Zealand); and Ukastle Ukestra (Australia). For a complete festival performance schedule, click here.
Away from the stage, the free festival will feature an ukulele booth where you can learn strum basics, displays and giveaways, food booths, activities for children, and various merchandise, such as collectible pins, T-shirts and recyclable tote bags.
Free parking and shuttle service will be available from Kapiolani Community College to Kapiolani Park Bandstand and back, 8 a.m. to 4:30 p.m. Also, for information about a real-time broadcast of the event online, click here. For additional information about the nonprofit Ukulele Festival Hawaii, click here.