VIDEO: HAWAII takes a glider ride over Oahu's North Shore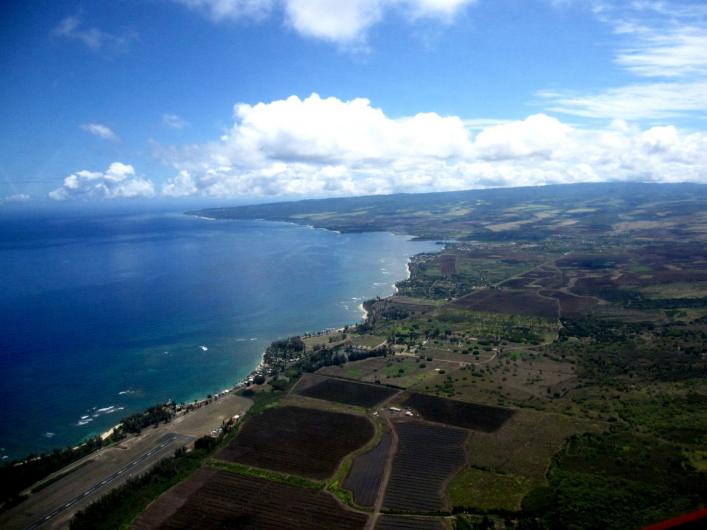 In the November/December 2009 issue of HAWAII Magazine, we take you with us on a glider flight above Oahu's scenic North Shore.
With pilots Steve Wood and Meagan Nauman of Original Glider Rides at the controls, I got a chance to sit in the forward cockpit seat of a motorless glider for a breathtaking bird's eye view of the North Shore coastline.
Short of sprouting wings of our own or hangliding, riding in a glider is the closest to being free as a bird that most humans are likely to experience. If you've watched a seabird soar—ascending, descending and circling for minutes on end without so much as a flap of its wings—you've seen the flight principles that keep gliders aloft.
A single ride wasn't enough for me. We made a couple of runs east to west along the north face of the Waianae Mountain Range, from the agricultural fields just outside the former sugar plantation town of Waialua to the windswept sand dunes of remote Kaena Point.
After you read about my glider flight in the HAWAII Magazine feature "Into the Wind," check out the video below for cockpit views of my takeoff and landing, and some views of Oahu's North Shore from above.
Watch as our glider actually lifts off from the Dillingham Field runway before our tow plane does, and, at the end of one of our flights, descends 1,500 feet—partially over ocean—to a soft landing on the coast-hugging runway in just two minutes.
Can't wait to go up again.