Video: Lava flow is spilling into the ocean on Hawaii Island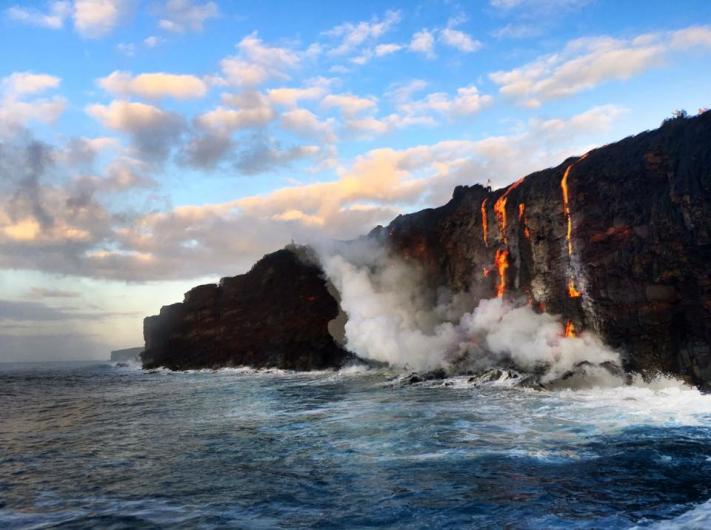 What an awesome and intense sight.
The current lava flow extending southeast from the Puu Oo vent on Hawaii Island met the ocean yesterday in the early morning. Official point of contact: 1:12 a.m. HST, according to the USGS Hawaiian Volcano Observatory.
It poses no threat to any neighboring communities, they also report.
The lava flow, named 61G, began in May 2016 and found in Kilauea's east rift zone can be seen partially with walking tours from within Hawaii Volcanoes National Park and from Kalapana.
As for the lava spilling over the edge of Hawaii Island and making contact with the sea, this is the first time this phenomenal occurrence has been recorded since 2013. Steam forms due to the 2,000-degree temperature of the molten rock entering the water and heating it up instantly. The lava hardens into cool rock, adding more terrain to the island.
Tour companies, like Lava Ocean Tours (video below), operate boat excursions that take guests to the point of contact (conditions permitting) where you'll further witness this awe-inspiring scene: new land being formed right before your very eyes.