Visit ʻIolani Palace From Your Home
You can't visit the historic royal residence in Honolulu now, but you can tour it with these new virtual experiences.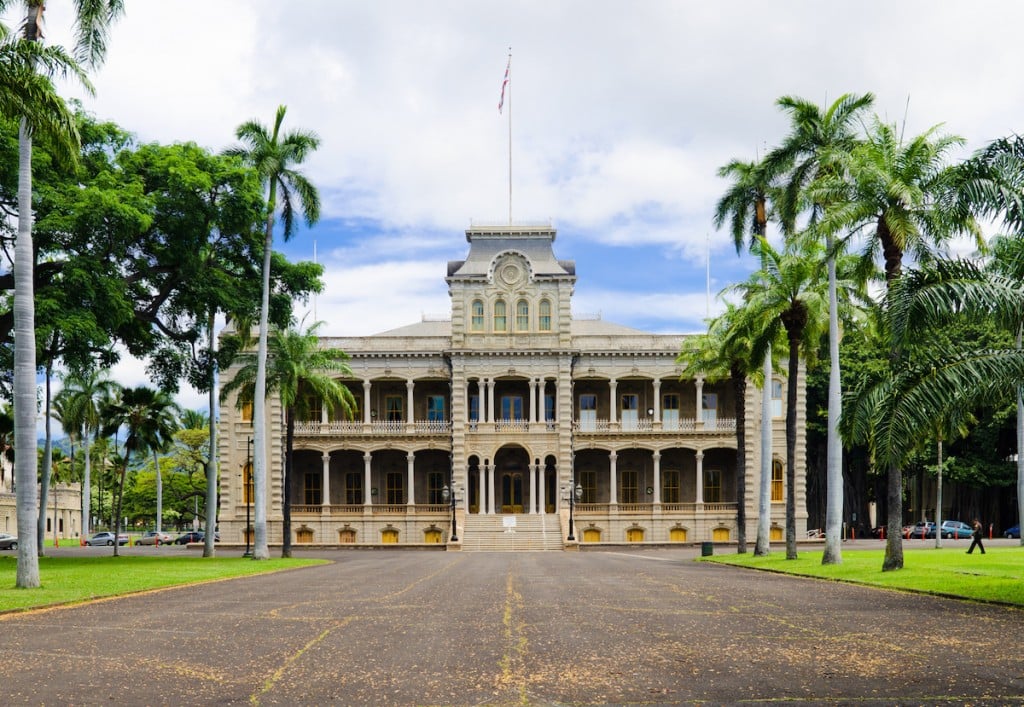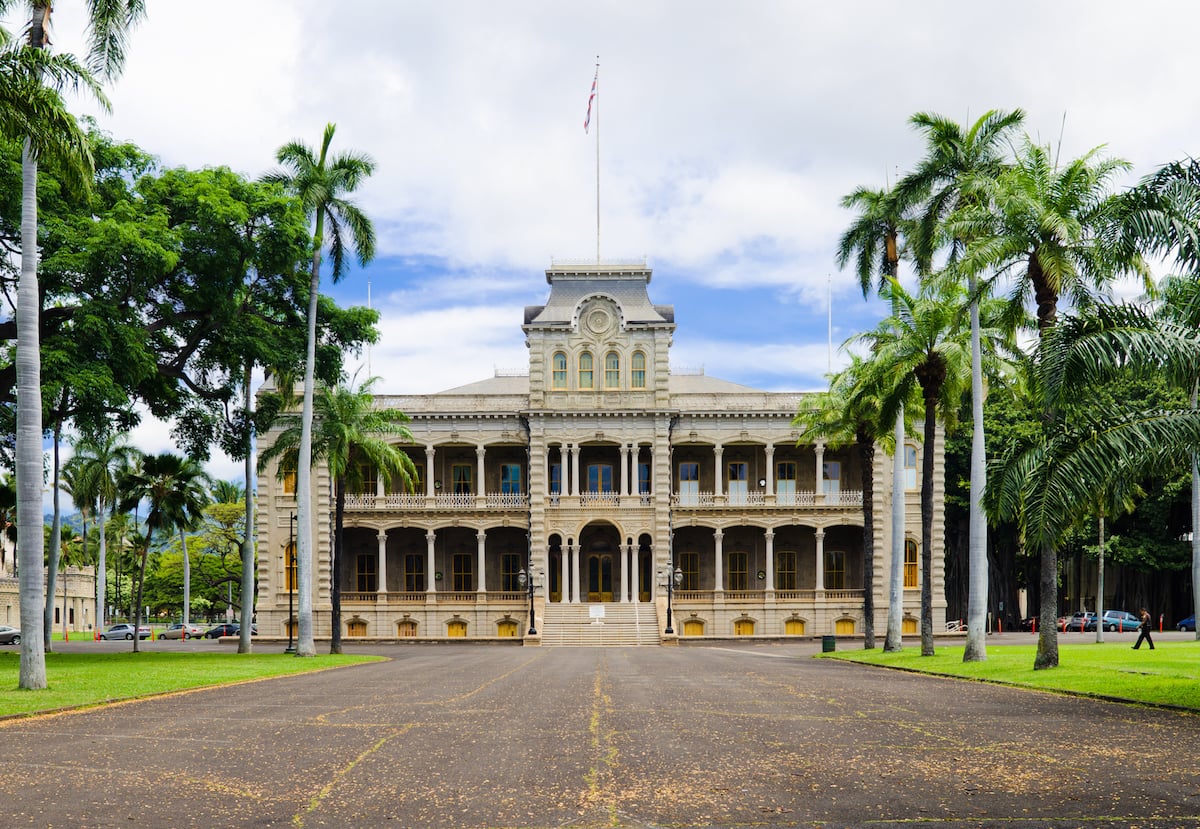 Maybe you canceled your vacation to Oʻahu this year.
Or maybe you're just looking for something cool to do while you're quarantined at home.
ʻIolani Palace, the only official residence of royalty in the U.S., launched free virtual experiences and online educational resources that allow you to tour the palace without leaving your living room. (The palace is closed through at least April 30.)
"While we can't welcome guests through our physical doors that doesn't mean people can't enjoy the rich culture, history and insights of a palace visit," said Paula Akana, executive director of ʻIolani Palace.
And did we mention it's free?
SEE ALSO: 8 Ways to Experience Hawaiʻi Even If You're Not Here
Here are a few things you can do:
3D Virtual Tour
Walk through—virtually—the entire two-story palace, from climbing the koa staircase to viewing the impressive throne room (above).
Palace Grounds Tour
You can download a free app for iPhones and Androids and explore the palace ground via a simple-to-use interactive map. The best part is the stories you can listen to while you tour this historic place.
Na Moʻolelo Lecture Series
The palace's Na Moʻolelo Lecture Series features presentations by Hawaiian cultural experts, historians and museum professionals about everything from the cultural signifiance of surfing in Hawaiʻi to the history of the Royal Mausoleum at Mauna Ala in Nuʻuanu, wich houses the iwi (bones) of all but one of the past eight ruling monarchs. All past lectures are now achived online and available to view.
To view these experiences and online resources, click here. You can also shop at the palace's online store. 
SEE ALSO: