Waikiki fishing ban aims to replenish fish population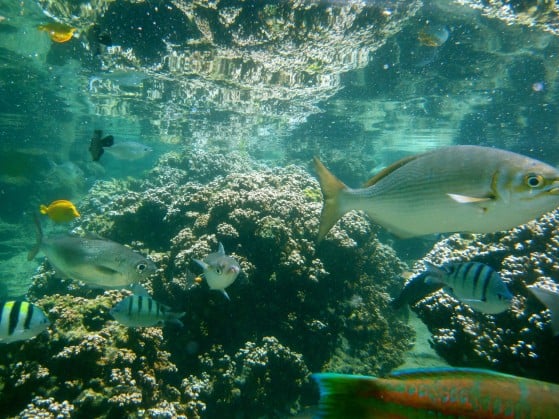 Anyone who's gone snorkeling off of Waikiki's beaches recently knows there aren't as many fish as there used to be.
Which is why the state bans fishing in this area every other year, encouraging the local fish population to replenish.
Starting Jan. 1, 2011, the shoreline along Waikiki and Diamond Head — known as the Waikiki-Diamond Head Shoreline Fisheries Management Area (FMA) — will be closed to fishing for a year.
"Closing this nearshore area to all fishing in odd-numbered years has been the historical means of replenishing fish populations," said William J. Aila Jr., the newly appointed chairman of the state Department of Land and Natural Resources. "Opening them in even-numbered years then offers a good fishing experience"
The management area runs from the Waikiki War Memorial Natatorium to the Diamond Head Lighthouse, from the high-water mark on shore to a minimum seaward distance of 500 yards, or to the edge of the fringing reef if it occurs beyond 500 yards.
Fishing is not allowed at any time in the adjoining Waikiki Marine Life Conservation District between the edge of the Natatorium to the edge of the Kapahulu groin (seawall).
Have any of you gone snorkeling off Waikiki in recent months? What was the fish population like when you went snorkeling?