Walking tour of Oahu's Manoa Valley offers glimpse at its storied past and historic homes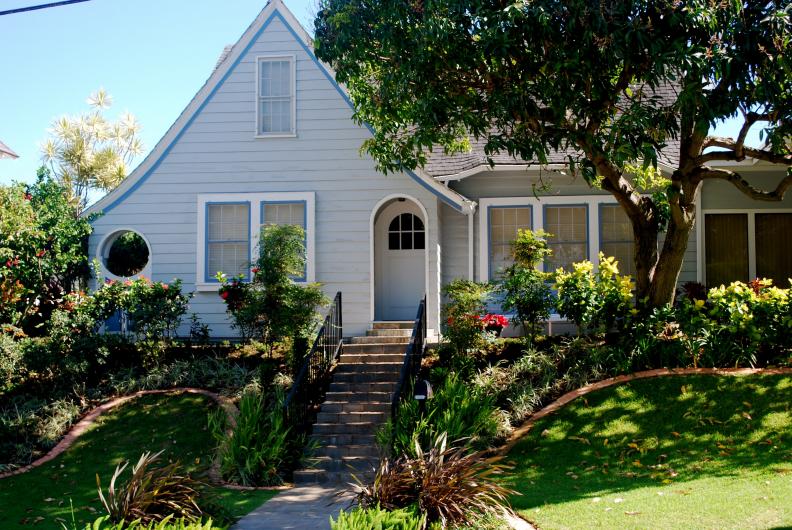 You may have seen photographs of Oahu's Manoa Valley snapped during the early 20th century — black-and-white images of verdant hillsides lightly dotted with homes, horse-drawn wagons and crops, from sugar to coffee.
Ever wonder what it would have been like to wander in the valley during that rural era? For a peek at Manoa's past, check out the 2011 Malama o Manoa Historic Walking Tour, set for Sun., May 1. Tours will be under way from 8:30 a.m. until noon, with the last tour leaving at 10:30 a.m.
The tour includes a 1 1/2 mile stroll through the Manoa Valley neighborhoods of McKinley Street, Kakela Drive, Haena Street and Rocky Hill Place. Seven historic homes will be open during the tour, and another 20 homes and historic sites will be featured along the route.
Malama o Manoa, a nonprofit dedicated to "preserving, protect and enhancing the special qualities of historic Manoa Valley," typically organizes a walking tour once every two years. Advance registration costs $25 and the registration form must be postmarked by Mon. April 25. To download a form, click here. After April 25, registration for the tour will cost $30.
Throughout the walking tour, volunteer docents will be on-hand to relay yesteryear facts and trivia about Manoa Valley sites such the a former dairy, a quarry, a neighborhood garden, loi (irrigated terrace for growing taro), homes of missionary descendants and a home designed by noted Honolulu architect Ch
arles William "C.W." Dickey. At the turn of the 20th century, Dickey advocated for a "Hawaiian" home architectural style — complete with broad lanais and interior courtyards — suited to Hawaii's culture and environment. He also designed some of Hawaii's most famous buildings, including the Halekulani Hotel and Kamehameha Schools campus buildings.
During preceding centuries, chiefs such as Kaahumanu and Kamehameha III built retreat residences on Manoa Valley's western slopes, reaching into the Koolau Mountains. According to Malama o Manoa: "The Hawaiian chiefs of old often chose for their residences sites which were bountiful, cool, dramatically beautiful, and thus 'royally' pleasant. Manoa Valley was therefore one of their most-favored retreats."
The valley developed as a place of agriculture during the 19th century. Its agricultural profile slowly faded during the first half of the 20th century as the valley's acreage morphed into a tree-lined residential community. Today, with more than 40,000 residents, Manoa Valley agriculture is mostly a pursuit of the past. Still, remnants of that era and others linger on.
On the morning of the Malama o Manoa Walking Tour, parking will be available on the Punahou School campus, at Punahou and Wilder streets, starting at 7:30. The campus is about a 15-minute drive from Wakiki and Honolulu's downtown area.
Signs will point the way to the tour's registration tent at 1812 McKinley St., where you may pick up a self-guided route map and information packet. Houses will close promptly at noon.
And in Manoa tradition, Malama o Manoa promises the walking tour will take place "rainbows" or shine. Situated at the edge of a rainforest, the valley maintains its emerald glow with frequent rainfall. So, grab an umbrella before heading out to the tour, just in case.