Watch: A Humpback Whale Gets Up Close and Personal with These Maui Kayakers
These kayakers found themselves in an incredibly rare situation as a juvenile humpback whale decided to give them a show.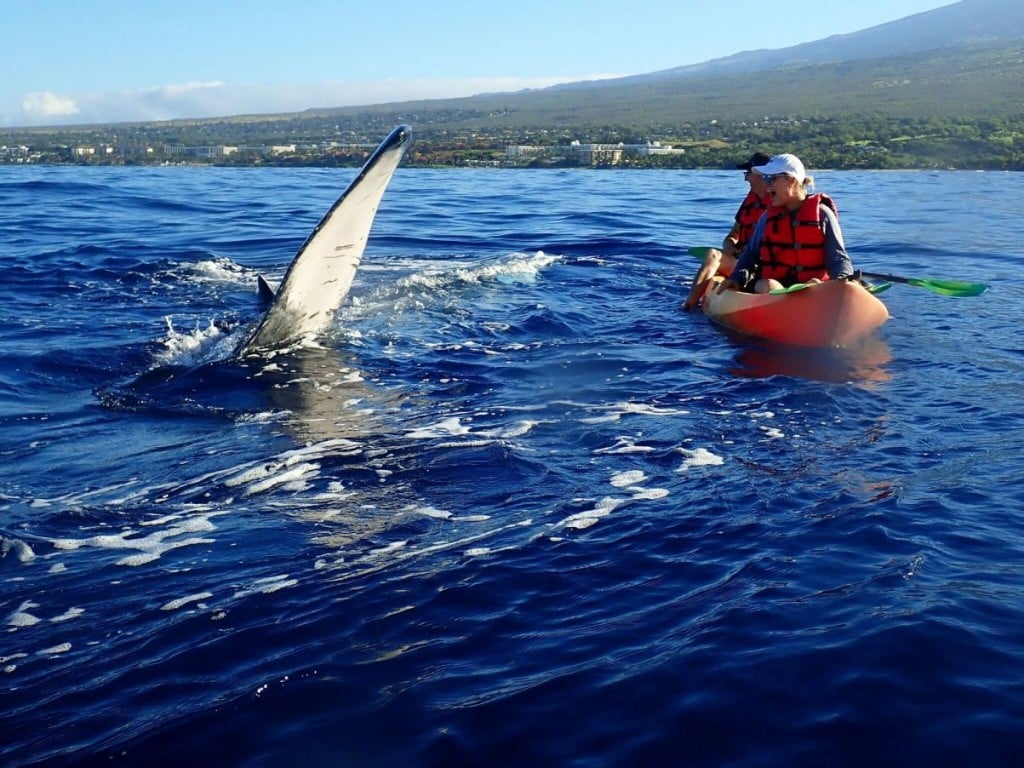 While on a whale watching tour with Maui Kayak Adventure, a mile-and-a-half offshore from Makena Beach, guests got more than they expected as they caught the attention of a juvenile humpback whale. Young and curious, the whale saw the group and swam over to say hello. And to the kayakers delight, the young humpback decided to stick around for a while and give them a little show. During the 30-minute play session with the kayakers, which was documented by tour guide Matt Robson, you can see the whale diving in and out of the water to swim around its newfound friends, splashing with its pectoral fin and even giving viewers a shower by spouting water from its blowhole.
Watch the video below:
One of the most exciting moments of this incredibly special experience is when the whale popped its head right up next to a kayak. This maneuver is called a spy hop, where a whale will get a closer look at something by literally just poking its head out of the water. And fortunately for these kayakers, it was them that the young humpback wanted to get a closer look at.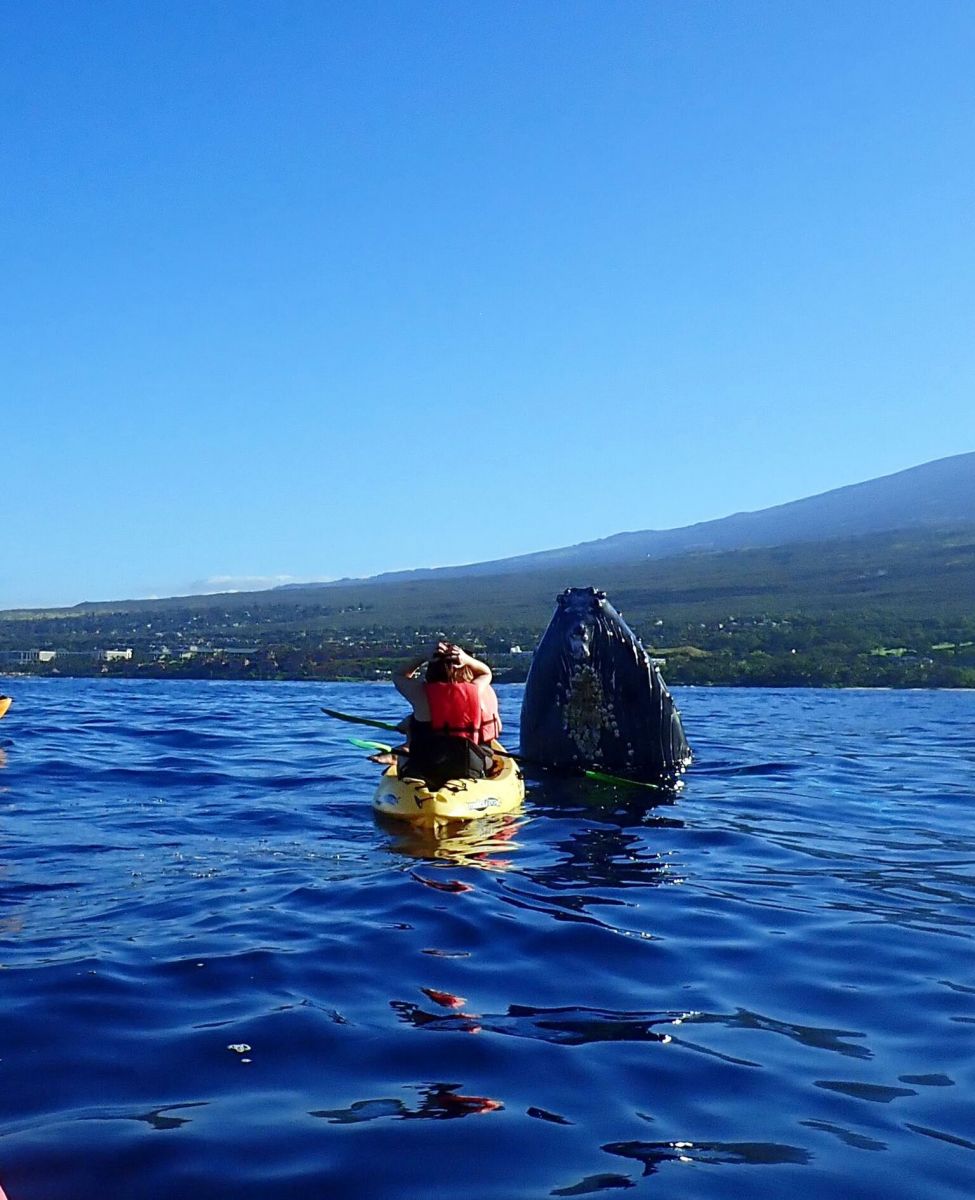 This incredibly rare behavior, called mugging, is when a whale decides to approach an ocean-bound vessel on its own accord. A number of laws were enacted to protect migrating whales, with one requiring boats to stay 100 yards away from a whale during observation. However, if the whale decides to swim up to you on its own, then you're in for a treat. And for these kayakers, according to Robson, it was the best day of their lives.
Click here to find more information on whale watching from shore, and here for more information on whale watching tours.